The Civic Century
An era of sustained, meaningful change.
People are calling for change.
We believe we're on the cusp of a new era, one we call the Civic Century, an age when people become the driving force that transforms our world. We believe when future generations look back on this time, they will see it as an era of sustained, meaningful civic engagement. Our role is to be a cultural catalyst, and remove barriers to entry, so everyone may live a fully engaged civic life.
Points of Light saw a need for a more holistic framework to help businesses, nonprofits and individuals to understand, identify and engage in the full scope of civic life. We developed the Civic Circle® in recognition of the many ways people are living a civic life to be a force for positive change.
It is a way for people, nonprofits and businesses to address the challenges and opportunities existing in our communities, and collectively move the needle for issues they care about.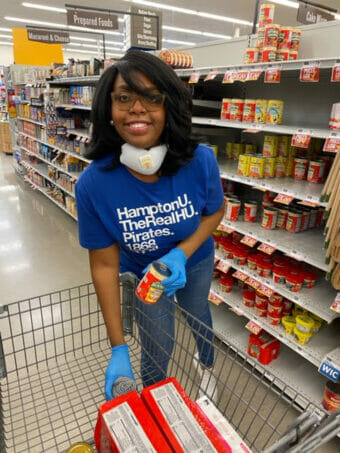 Civic Life Today
The Civic Circle® helps individuals connect to opportunities and understand doing good comes in many forms; nonprofits prepare for the next wave of engagement by better focusing and communicating their impact; and businesses understand and address the expectations of consumers and employees to be socially responsible and civically engaged.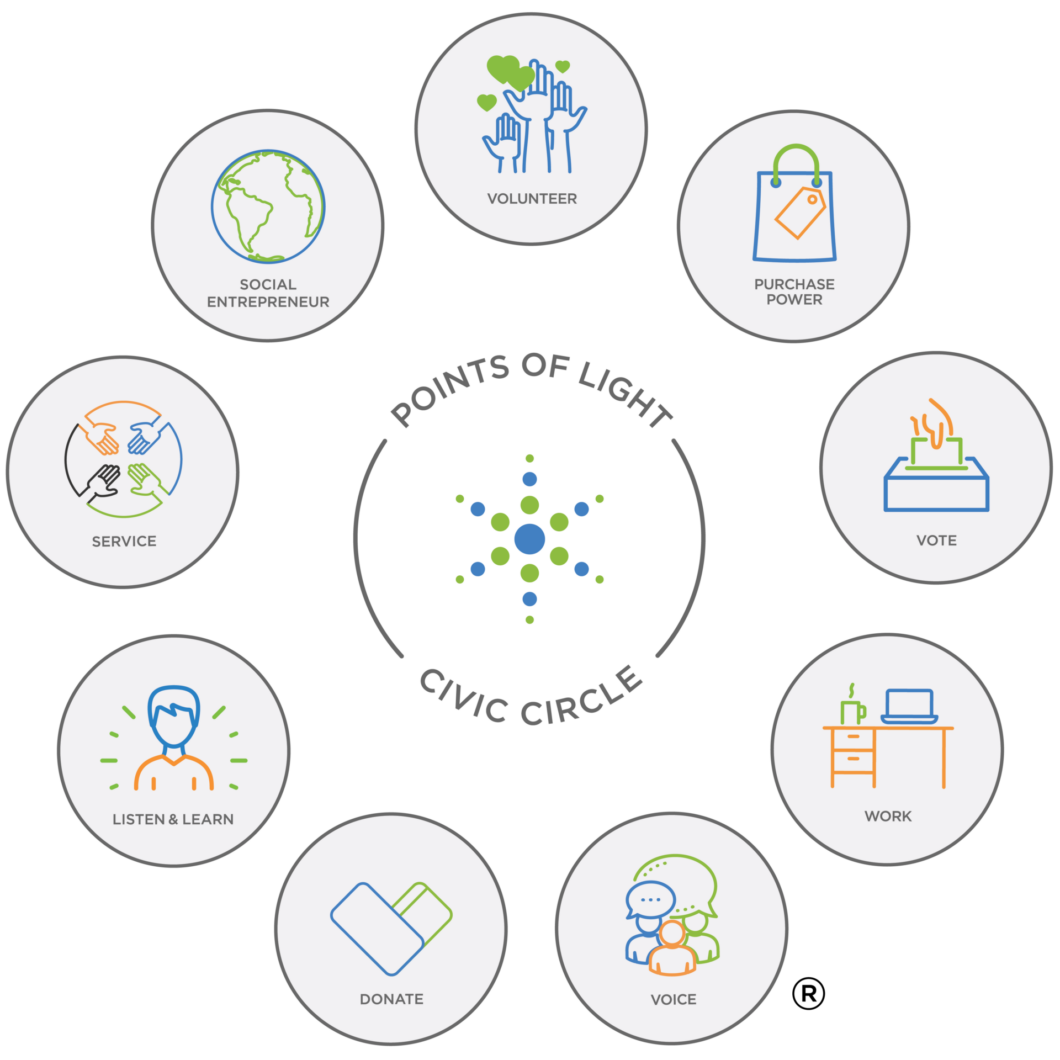 Read the Magazine
Civic Life Today is a digital magazine; each issue takes a deep dive into one element of our Civic Circle®. The issue provides case studies and examples, features on people taking action, resources, tools and books and a customized action plan for each reader. If you're looking for ways to think through how you can take a more meaningful role in your community, Civic Life Today will help you define your path to engagement.
GET THE ISSUE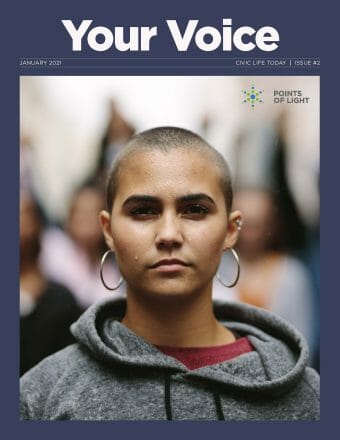 New Research on Civic Engagement
Points of Light recently commissioned research, in partnership with AT&T and Hart Research, to understand their attitudes, behaviors, barriers and motivations for civic engagement. This research and report offer the most current and comprehensive look into the current state of civic engagement, a universal desire to do more in the future, and how we can help convert good intentions into positive action.