The George H.W. Bush Points of Light Awards Inspiration Spotlights
Shining a Spotlight on 15 Outstanding Individuals
ABOUT THE INSPIRATION SPOTLIGHTS
As part of this year's The George H.W. Bush Points of Light Awards Celebration, an Inspiration Honor Roll was created to recognize the efforts of everyday citizens from frontline to essential workers to those who are working in their neighborhoods and communities on social and economic justice and equity. As a part of the livestream, we recognized 15 of these individuals from across the world that are acting to create positive change. These Inspiration Spotlights are bringing hope and inspiration to others facing similar challenges in their own communities. Meet our Spotlights!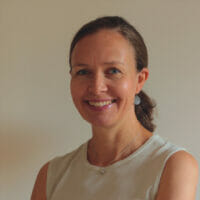 Stephanie Andrieux
Paris, France
Stéphanie is the president and founder of Benenova, a Points of Light Global Network  affiliate in France, who works to remove obstacles to volunteer engagement. To support their community in response to the pandemic, Stéphanie and Benenova organized solidarity kitchens to serve those in need. Volunteers prepared healthy and balanced meals, sorted food and distributed meals, masks and more to food aid associations around the region.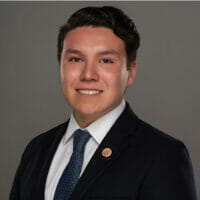 Dylan Baca
White Mountains, AZ
During the height of the pandemic, Dylan's organization, the Indigenous Peoples' Initiative, became a rapid response effort for marginalized populations across the country that were disproportionately devastated by COVID-19. Dylan acquired and distributed donated items to first responders, frontline workers and community members, and secured life-saving personal protective equipment for the Johns Hopkins Center for American Indian Health and first responders.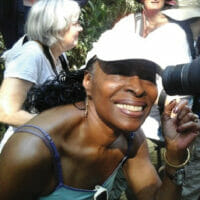 Milagros Betharte
New York City, NY
Milagros has been a volunteer with the Community Service Society of New York, Retired and Senior Volunteer Program for over four years. She has mentored young people in the juvenile justice system, helped people with conviction histories read and repair their NYS Division of Criminal Justice Services rap sheets, and tutored math. Thanks to Milagros, over 35 students passed their High School Equivalency (HSE) exam. When the pandemic hit New York City, Milagros continued her service work via Zoom to make sure vulnerable young people had support despite not being able to meet in person.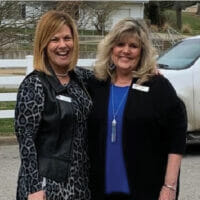 Shannon Blair & Sandy Cambron
Shepherdsville, KY
Sandy and Shannon gift baby dolls to Alzheimer's patients, creating lasting connections to over 800 Alzheimer patients through Pearl's Memory Babies, an organization named after Sandy's mother-in-law. By personally delivering customized dolls and stuffed animals to Alzheimer's and dementia patients residing in memory care facilities, Sandy and Shannon are providing love and comfort with something soft and familiar that individuals can cherish. Since the pandemic began, their work has been even more necessary since many of the patients in memory care facilities are not able to have visitors.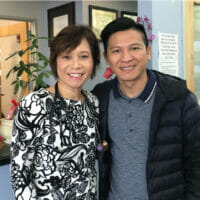 Dr. Tram Ho
Houston, TX
Dr. Tram Ho is a frontline doctor who works tirelessly to serve the under-served Asian communities in the greater Houston area. She helped organize three free drive-in COVID-19 testing services which served 800 seniors in Houston. With a large population of Vietnamese seniors who lack English proficiency, who also experience barriers to COVID-19 testing, she created a program to serve her community. Despite her hectic schedule to treat patients locally, she found time for radio and television interviews which provided guidance on safety measures and precautions reaching more people in need in her community.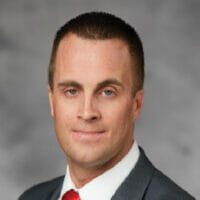 Beau McDougall
Las Vegas, NV
Born and raised in Las Vegas, Beau is a proud graduate of UNLV and has been serving Las Vegas as a firefighter and paramedic for the last decade. He is also a small business owner focused in the real estate industry. When he's not selling homes or fighting fires, he dedicates his time to his community. The UNLV School of Medicine is currently operating the largest COVID-19 testing site in Nevada, and the site serves over 500 patients a day working in congruent with 85 staff and volunteers, students, nurses, doctors, National Guard & Metro Police. Beau saw this as an opportunity to make a difference, and in early May, Beau coordinated with local organizations to provide five days of food and beverages to be delivered to the UNLV School of Medicine testing site.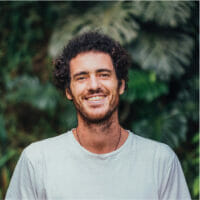 Daniel Morais Assuncao
São Paulo, Brazil
Daniel is the founder of Atados, a Points of Light Global Network affiliate in Brazil, whose organization connects people to volunteer opportunities and social causes. In response to COVID-19, Daniel and Atados brought "Vizinho Amigo," or "Good Neighbor," to Brazil. ­The movement, which started in Portugal, mobilized more than 2,500 volunteers with people who need help during the COVID-19 pandemic. Activities include grocery shopping and prescription delivery, dog walking, chatting on the phone to make a connection, and more.
Steve Delman & Ava Reinfeld
Livingston, NJ
Senior Corps RSVP Volunteers Steve Delman and Ava Reinfeld have gone above and beyond since the pandemic started, delivering over 109 meals to isolated older adults. These hot meals are delivered twice a week with no physical contact on Tuesdays and Fridays, ensuring that recipients receive regular food deliveries and check-ins. RSVP staff set up a sign-up twice weekly for volunteers to select which clients need deliveries. Steve and Ava wait to sign up for remaining clients, usually serving those who live in more remote areas of the community. ­They are also longtime volunteers with Jewish Family Services of Metrowest NJ.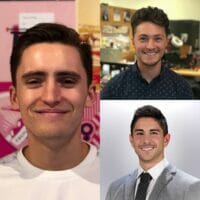 Santiago & Patricio Guerrero and Nathan Sharifrazi
Los Angeles, CA
In the early phases of the pandemic, Santiago, Patricio and Nathan started Shield LA, an organization that uses state-of-the-art technology, 3D printing, robotics and design to produce low-cost face shields for vulnerable communities. Shield LA's cost-effective design allows healthcare workers to assemble their own face shield, which led to a 90% decrease in cost and packaging. Most importantly, this allows Shield LA to produce and ship more than 10,000 masks per day. In addition, this helps alleviate the need for masks and other personal protective equipment supplies for healthcare workers across the country.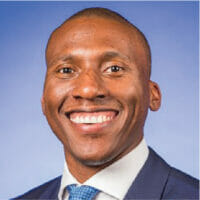 Nolan Smith
Durham, NC
A former Duke All-American basketball player and current director of basketball operations, Nolan has taken on a very active role in his community during the recent movement for social justice. Asked to serve as a community leader by the mayor of Durham, Nolan has helped ensure that protests and other demonstrations held in Durham have remained peaceful, ensuring there were no fights or outbreaks of violence. He is also an active member of ­e Brotherhood, a Duke basketball alumni group which has focused on voting initiatives, equality and education on systemic racism.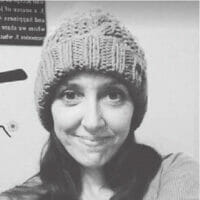 Heather Staples
Boston, MA
Heather created North Shore Fabric Masks for Health Professionals, a Facebook group with more than 300 members who have delivered hundreds of masks and other supplies to frontline workers in need. Her family includes medical professionals and when the hospital they work for asked them to use bandanas instead of personal protective equipment, it prompted her to make masks. She has donated over 19,000 masks and other supplies to more than 80 organizations.