11-Year-Old Volunteer Pays Blessings Forward to Help Community Thrive
Meet Daily Point of Light Award honoree Isabella Occhipinti. Read her story and nominate an outstanding volunteer or family as a Daily Point of Light. 
11-year-old Isabella Occhipinti loves gymnastics and competing in pageants, and the Rome, New York student is now paying the blessings she's enjoyed in life forward as she serves cheer and aid to people of all ages. 
As a volunteer with organizations in her community including Felicia's Helping Hands, her local Blessing Box, Ronald McDonald House of CNY, Salvation Army and Rome Rescue Mission, Isabella has committed her service to making her community a place where people aren't just surviving, but thriving. 
What inspires you to volunteer?
I like to give back to my community in any way that I can, because I want my community to be a place where people can thrive, not just survive. I've been very blessed in my life to have the things I need and I feel everyone deserves to have the things to make life comfortable. 
Describe your volunteerism. 
Through volunteerism, I want to help those in need get back on their feet. I visit local child care organizations and volunteer to read for story time. In addition, my volunteerism includes: 
Ronald McDonald House of CNY

:

Once a month I donate food and supplies.

 

Salvation Army

: I ring the bell for the Salvation Army during the holidays.

 

Rome Rescue Mission

: I raise money through donations from family and friends to buy items that I donate to the Rescue Mission, which offers assistance to those who need shelter, food and basic life necessities.

 

Felicia's Helping Hands

 

Blessing Box

 
Share one personal story with me from your volunteerism. 
I was ringing the Salvation Army bell for almost two hours at a grocery store when a little girl walked up to the kettle. She had a little pink purse around her shoulder with a change purse inside, and dumped the purse full of coins into the kettle. She then said, 'I can't wait until I'm your age so I can ring the bell, too!' Her mother said she'd been saving her coins to put into the kettle. Even though I'm young, I can still inspire others to volunteer just like I do. I hope I can always inspire people to help others in any way they can. 
Why do you think it's important for others to give back?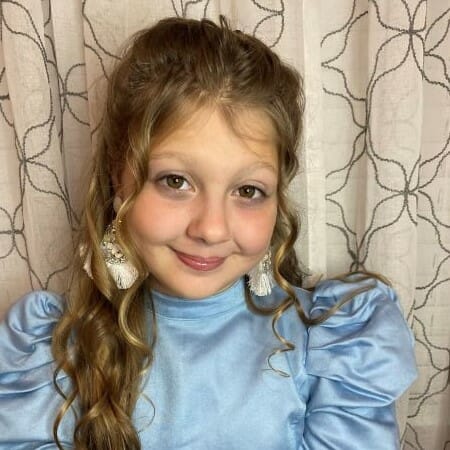 There are so many people in need. If everyone is able to give back just a little, more people would receive the help they need to eat, have clothes or medicine. If you have extra, it's always good to share with those who don't. 
What's been the most rewarding part of your service? 
Knowing that I helped someone in need. I don't always get to see the people I'm helping, but that feeling is enough to continue volunteering.  
How have you continued to volunteer throughout the COVID-19 pandemic?
Since it has been difficult to volunteer in person, I continue to make donations whenever I can. This has been the most difficult time for some people, so when I drop off food to the Blessing Box, I know I'm still helping someone have a good meal, even if I'm not giving it to them in person. 
What do you want people to learn from your story?
It doesn't take a million dollars to change the world. Sometimes, it just takes a dollar to give someone a meal that might not have eaten that night if the Blessing Box was empty. 
In one word, what does volunteering mean to you?
Happiness. 
When you're not busy volunteering or in school, what do you do for fun?
I'm a gymnast and I love competing in pageants.
How can readers help?
Please visit the Ronald McDonald House of CNY, Salvation Army or Rome Rescue Mission websites for more information about how you can help.  
Do you want to make a difference in your community like Isabella Occhipinti? Find local volunteer opportunities. 
Share this post
---