Teen's "Students Against Period Poverty" Service Highlights Menstrual Hygiene Inequity
Meet Daily Point of Light Award honoree Ethan Ye. Read his story and nominate an outstanding volunteer or family as a Daily Point of Light. 
Ethan Ye says he didn't even know what a period was before 9th grade, but when the now 17-year-old Fremont, California student learned more about how the COVID-19 pandemic was worsening menstrual inequity, he joined his classmates to make a difference through volunteerism. 
In response to the closure of businesses and limited access to resources because of the pandemic, Students Against Period Poverty is making menstrual products readily available and accessible for impoverished menstruators and easing period stigma. As a co-founder, Ethan has helped the organization donate more than 40,000 menstrual products and raise more than $10,000 thus far, alleviating period poverty through education, service, and advocacy, one menstruator at a time. 
What inspires you to volunteer?
In great or tough times, it's really important to have community spirit and a tight knit community, because that's what makes us whole. At a time where things are breaking people apart, I'm inspired and gratified to volunteer. 
Your service also has a very personal inspiration. Explain.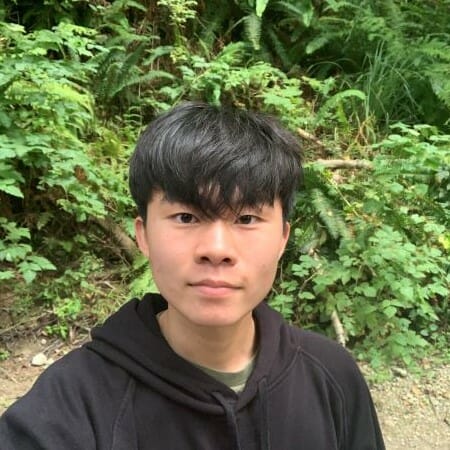 When COVID first hit, my mom told me her own story about how she faced period poverty growing up in Vietnam. Connecting my community's experience with my mother's story inspired my volunteerism. In a lot of Asian families, period poverty is taboo and stigmatized. Over time, my mom has come to understand the magnitude of this issue and why we need to create change. 
Describe your volunteerism with Students Against Period Poverty.
As co-founder, I lead our executive members and chapters in California and our international chapter in Nigeria. I direct our 160+ volunteers, manage event operations and coordinate fundraisers. We accept product and monetary donations. In addition to our product care package donations, we've established daily Grab-N-Go menstrual item pickups at local schools, created a menstrual health blog and will host a menstrual health summer leadership summit. 
Share one personal story with me from your volunteerism. 
We want to incorporate menstrual health education into school health courses, as we've found that education is often overlooked. We created menstrual health curriculum for my school, and at the end of the lessons, asked students to write advocacy letters to our legislative assembly member. We received almost 250 letters, an unparalleled response. The assembly member told us how awesome it was that so many people were passionate about period poverty. That taught me that oftentimes, it takes just one group of motivated and passionate students to make a change. 
Why do you think it's important for others to give back?
The community is what makes who we are. In a time where people are facing difficulty caring for their families or financial difficulties, a little bit of spirit and volunteerism makes the difference and can really ease the burden people feel, especially during the pandemic.  
What do you want people to learn from your story?
Change starts through one thought and one action. One internal thought of making a difference in a person's life can create a domino effect and make a great difference for thousands and thousands of people across the world.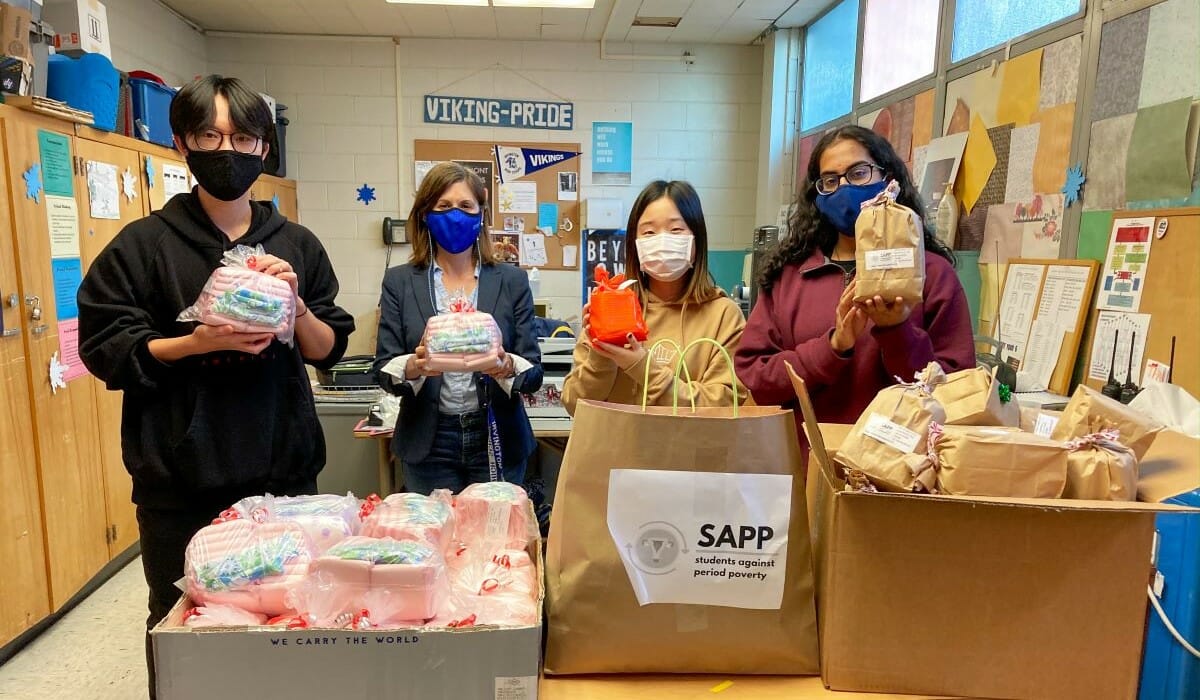 In one word, what does volunteering mean to you?
Community.  
When you're not busy with school or volunteering, what do you do for fun?
I love walking around the neighborhood with my mom and family. I like to do hot yoga. I also like to go plane spotting.  
How can readers help?
Please visit our website for more information about how you can help. 
Do you want to make a difference in your community like Ethan Ye? Find local volunteer opportunities. 
Share this post