Raised in Gang Life, Los Angeles Volunteer Offers Better Future to Youngest Generation
Meet Daily Point of Light Award honoree Dynasty Taylor. Read her story and nominate an outstanding volunteer or family as a Daily Point of Light. 
Growing up in a notorious area of South Los Angeles, California, around gang activity and substance abuse, Dynasty Taylor says she lacked parental guidance, and had started going down the wrong path herself before her community stepped in. 
"I was raised by a single, teenage mother, both my parents were gang-affiliated and my father spent time in prison," says Dynasty. "At one point in time, I started to go down the same path my parents went down. I was involved in a gang lifestyle, and I got kicked out of the school district. If it weren't for my community, the teachers, the mentorship and college exposure I received, I don't think I would have gotten out of that life." 
Founding Dynasty's United Youth Association (DUYA) in 2014, the now 31-year-old Los Angeles resident is offering a better future to children through volunteerism and social impact.  
"Because of my experiences growing up in poverty, [I wanted] to give back to my community and create something positive. I wanted to keep kids off the street and keep them from falling behind grade level and expose them to career opportunities that can help them navigate the world."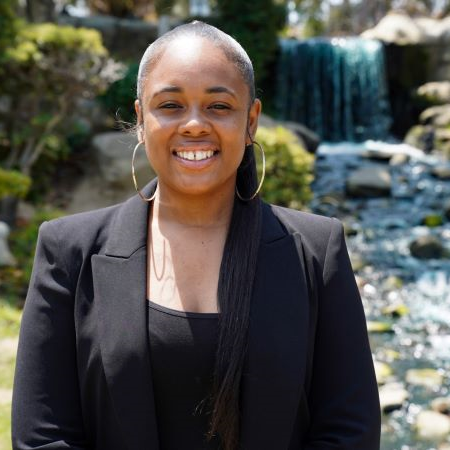 Ensuring that all children and youth have access to quality programs that promote character and cultural competence, DUYA provides free educational, career and mental health services to youth ages 5-18, specifically targeting disenfranchised communities. Serving more than 800 students in Los Angeles County thus far, Dynasty has established five library locations for DUYA's after-school programs, partnering with local social services agencies and more than 100 volunteers to teach its life-changing curriculum.  
Connecting with the most vulnerable youth, including students who are at risk of or falling behind grade level, Dynasty isn't just transforming the lives of others within her community, but her own life as well, calling her service a gift. 
"At a point in time, it was hard (for me) to find happiness, and I didn't know I could find that gift of mine through giving back. The power of being an agent of change in my community and supporting families, parents and children through education, it really brings happiness to me." 
It's hard work, says Dynasty, but leveraging her life experiences and education to volunteer means that there is support for underserved children when they need it most.  
"Lift others while they climb. Finding meaning by giving back to the community doesn't just benefit others, it benefits you. Starting at age 13, I had to navigate the world on my own because my parents and grandparents lacked education. I am taking weight off of the shoulders of the same folk I look like." 
Offering services including private tutoring, homework assistance, college and career workshops, job- readiness workshops, socio-emotional workshops, and general mental health counseling, Dynasty says DUYA's programs are effective and return rate high. A respected member of her community, Dynasty's service combats learning loss, particularly during the COVID-19 pandemic, says Gregory Johnson, treasurer for the United Neigborhoods Neighborhood Council, an organization that contributes to DUYA's tutoring services.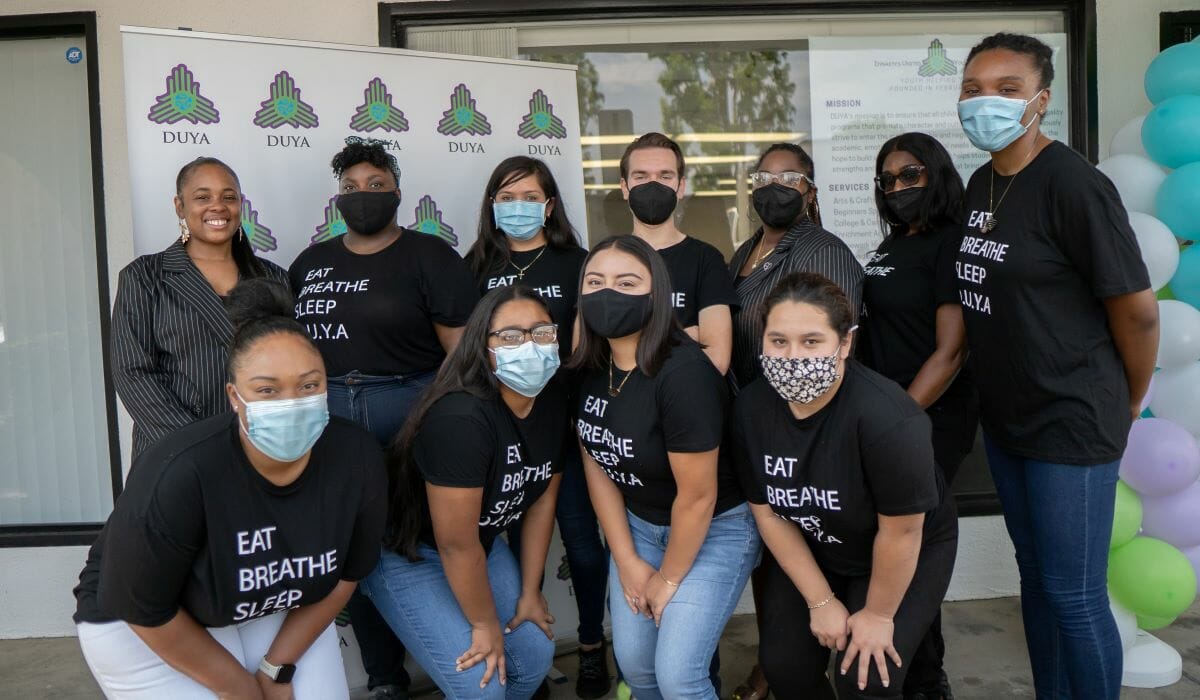 "Dynasty and her team of tutors reach the students, the young people of our community where they're at," says Gregory, "bridging the educational gap that has been expanded by COVID and assuring that our students remain at grade-level proficiency. She's dynamic, effective, efficient and very personable. No matter who she speaks with, she can relate to them. She's seeing the need of her community and she's working to meet those needs." 
Even launching a Virtual Learning Accelerated program during the pandemic, DUYA's programs, which are reliant on donations, are offered at a new learning center in the heart of Inglewood in addition to the organization's library locations. In the future, Dynasty says she hopes to offer the program in schools, juvenile detention centers, sports, parks, and libraries around the world, broadening her reach and inspiring others to give back.  
"Volunteering should be a humanitarian right to give back. Every single human being has the power to change lives. The more we nourish our communities and give back, the more hope we can see in the future. The more people give back, through time, funding, words of inspiration or efforts, it can create a beautiful society and it can ignite more people to want to give back just out of generosity of heart without expecting anything in return. It is important to find your source of light and be a beacon of hope for others around you to do the same." 
Do you want to make a difference in your community like Dynasty Taylor? Find local volunteer opportunities. 
Share this post