A Musical Passion Project Helps Relieve Stress
Meet Daily Point of Light Award honoree David Lee. Read his story and nominate an outstanding volunteer or family as a Daily Point of Light. 
Eighteen-year-old David Lee grew up as a military dependent child. He currently lives on a U.S. military base in South Korea. David's childhood was one of moving often from base to base, as is typical of military families. To date, David has moved nine times with his family. 
Along with frequent moves, which make it difficult for military dependent children to make lasting friendships, David had to contend with his parents being absent for several years, four car accidents and bullying. David remembers his military childhood as one of loneliness and mental health issues. The thing that helped him cope the best was music. Whenever he moved to a new base where he didn't know anyone, his only constant was music.  
After David performed a solo at a rehab center, an audience member, moved to tears, requested that David play at her funeral. David kept his promise, although virtually because of COVID-19 travel restrictions. David remembers the woman's smile as he thought about the people who were suffering all around the world from mental illness, and this sparked his passion project, Music Echoes. 
He is now an accomplished violinist who loves to share the gift of music with others as a way to help them cope with stress, depression, anxiety and life's hardships. Music is a universal language can help uplift moods and soothe fears in a turbulent world. 
David says, "I believed music was something that everyone could share." 
What inspires you to volunteer?
The effects of the COVID-19 pandemic on mental health are a serious challenge society faces today. Isolation, loss of income, and fear are triggering mental health conditions and making them worse. Because of unresolved mental health issues, many more problems arise in communities and societies. These inspire me to volunteer. 
Describe your volunteer role with Music Echoes.
My nonprofit organization, Music Echoes, strives to be the best free global music provider in the world. Music Echoes consists of around five specialists from high school friends and family, including my brother. We are all volunteers, and activities and projects revolve around creating music, recording at professional studios and delivering the joy of music to health facilities around the world. 
As its founder, I rented professional studios to record and edit sound with a digital audio workstation, created websites and social media channels, and searched for contact information every night. Our recorded music has been distributed to 15,000+ hospitals, 1,000+ orphanages and 500+ nursing homes in all 50 U.S. states and over 100 countries across the world.  
Since then, the organization has gained recognition by receiving letters from the Pentagon, U.S. government and the Chairman of the Joint Chiefs of Staff. We have been published and featured on CNN, AFN, OAFB, Military Times and Stars and Stripes. We were also nominated for 3-Star Commendation, Citizen Honors Medal, Pangaea Humanitarian Award and a United Nations Award.  
I am glad to use my passion project to leave positive contributions to communities, societies and humanity.  
What's been the most rewarding part of your work?
The most rewarding part of my work was earning the Military Child of the Year Innovation Award. Each year, one military dependent child is selected for innovation. I received this award for my nonprofit organization, Music Echoes. I was chosen as a representative of approximately 2 million military children.  
My prize included $10,000, a trophy, a free Ritz-Carlton ticket, a free cruise ticket, a laptop computer worth $3,000, an all-expense paid four day trip to Washington, D.C. and over 10 gifts from sponsor donors.  
The honor was awarded by the director of the White House National Security Council and four-star U.S. generals. I received letters from the Pentagon including the U.S. Army Reserve Commanding General, the Chairman of the Joint Chiefs of Staff (the highest ranked U.S. military officer), and earned a Fortune 500 internship opportunity.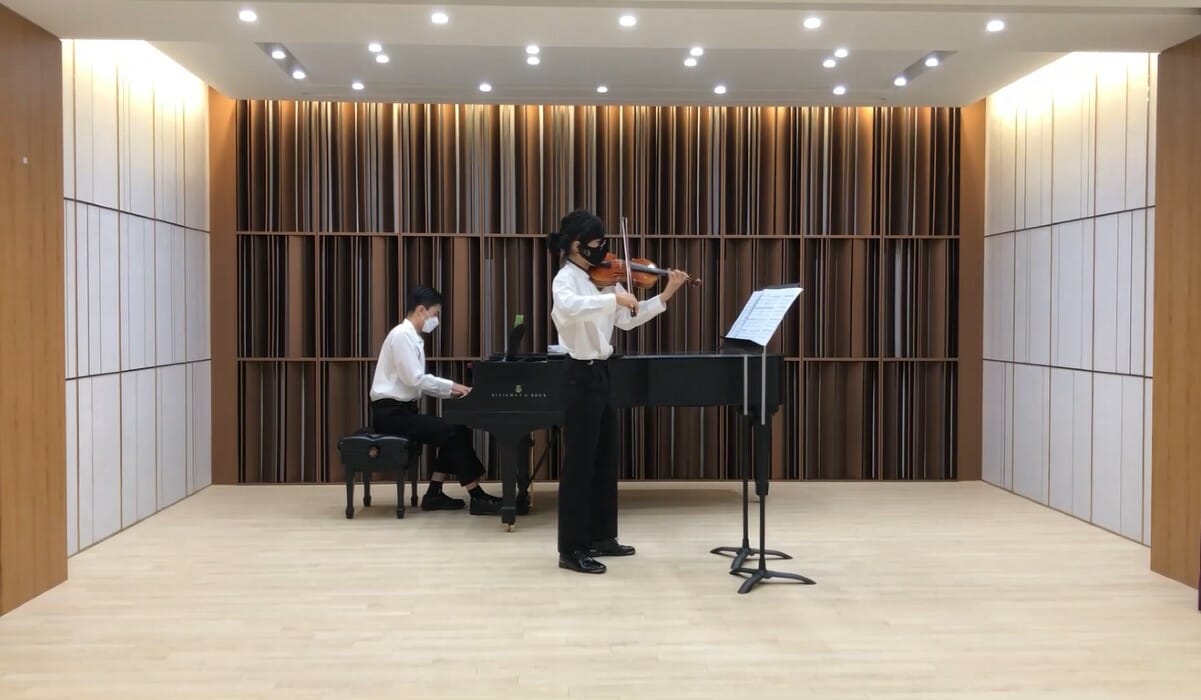 What have you learned through your experiences as a volunteer?
Passion, purpose and perseverance will make the impossible possible. 
Are there any future partnerships, programs or events that you are excited about?
I am excited to continue my adventure with collaborations with organizations and maybe companies if possible. 
I envision a career in clinical psychology and plan on continuing my musical journey by pursuing dual degrees at Harvard University and Berklee College of Music. 
Why do you think it's important for others to get involved?  
It's important to get involved because we all live together in communities, societies and the world. To survive together, we need to provide service and expand humanity. 
What do you want people to learn from your story?
I wish others would learn that life contains more than just happiness or sadness. Life is much more than that!  
Believe and dream. Always. 
Do you want to make a difference in your community like David? Find local volunteer opportunities. 
Share this post