A Saxophonist Makes 'Music Sweet Music' for Kids with Illnesses and Disabilities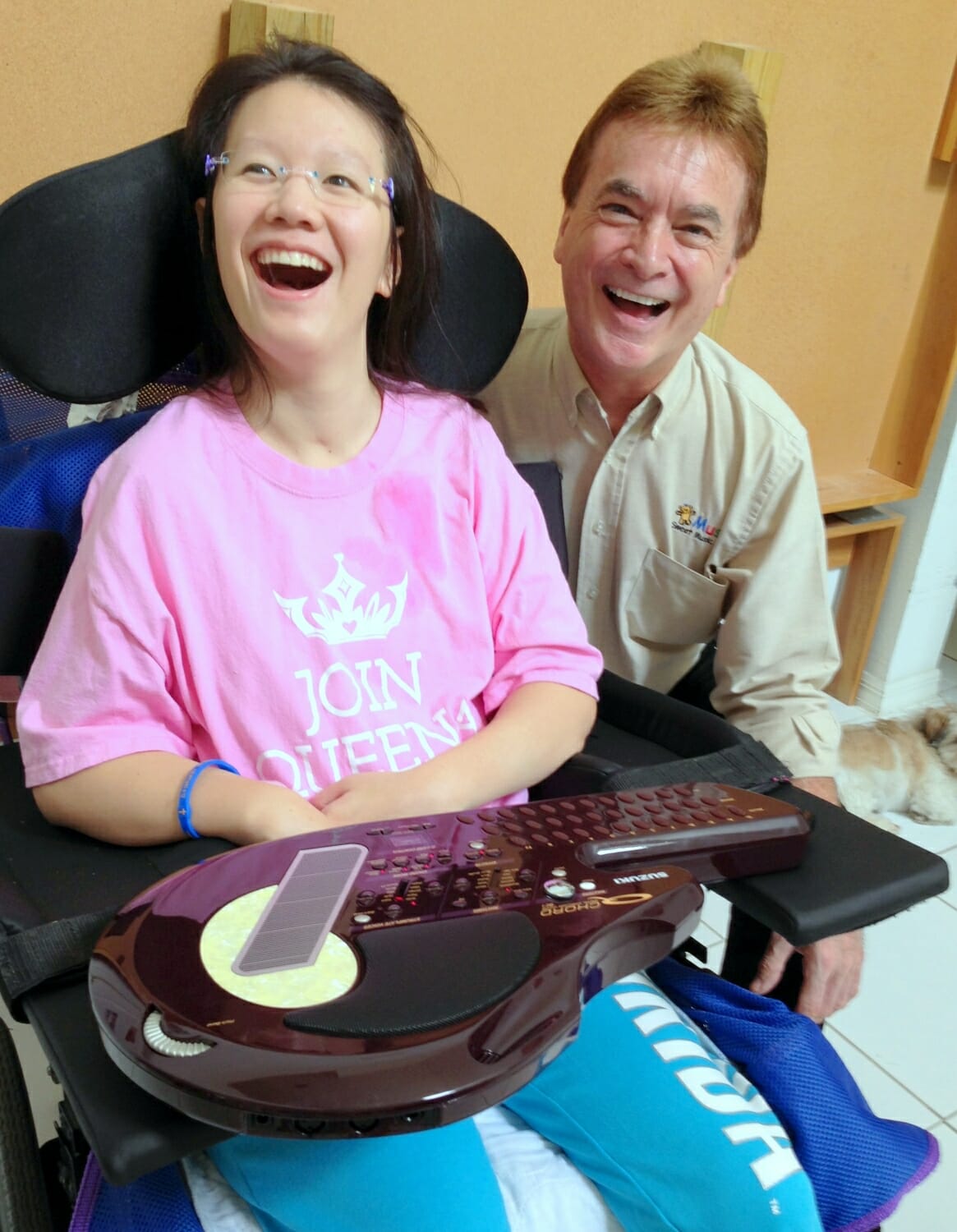 As a professional saxophonist, Ted Wagner has always had a passion for music. In an effort to give back, 20 years ago, he became a volunteer at All Children's hospital in St. Petersburg, Florida, where he was paired with a music therapist. At the time, he wasn't even sure what a music therapist did.
Together, he would enter a room with the music therapist to a bunch of nervous, quiet and very sick children, many of whom were still connected to their IV poles. As the music therapist began, Ted saw the kids light up, captivated by the experience. The encounter inspired him to learn more about music therapy. "I saw the value music therapy brought the kids in the hospital setting," said Ted.
He conducted more in-depth research into music therapy and realized it was more than entertainment, it was actual medicine. Music therapists are certified professionals who assess emotional well-being, physical health, social functioning, communication abilities and cognitive skills through musical responses and design musical sessions based on a patient's needs. Ted began to inquire what happened to the patients who left the hospital and still needed music therapy and learned there was no organization in the area that provided this service to children outside the hospital.
After a discussion with his wife in 2001, he founded Music Sweet Music, a nonprofit providing music therapy services to children with illnesses, disabilities and disorders. Ted's role with the organization includes acting as president, fundraising to pay the salaries for the contracted music therapists and spreading awareness of the benefits of music therapy. Ted does not receive a salary, any money that is raised goes to hiring board certified music therapists.
Ted comes from a family of volunteers and he thinks everybody can and should give back. He says the most rewarding part of volunteer work is interacting with the kids and seeing the smiles on their faces when they are engaged in music.
"I think that if everyone got involved in their community, it would make the world a much better place," he said. "I don't believe you are a complete person until you have given back."
Ted is excited about the growth and acceptance of music therapy. Music Sweet Music will be opening a music therapy studio at its offices soon. "We've also been contacted by other Tampa Bay area hospitals about our music therapy program."
Ted's passion for music has led him down a 17-year path of helping others. "I want people to learn from my story that whatever your passion is to share it with others."
Want to make a difference in your community like Ted? Visit All For Good for local volunteer opportunities.
Post written by Karen Cohen.
Share this post
---