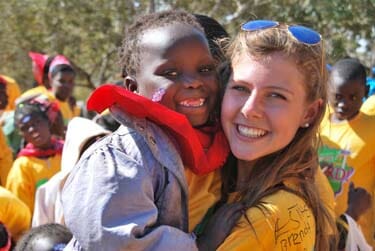 When ninth-grader Abigail Moorhead went to Zambia in 2011 she was excited to hang out with children halfway around the world; she had no idea how much of a lasting impact the children would have on her life.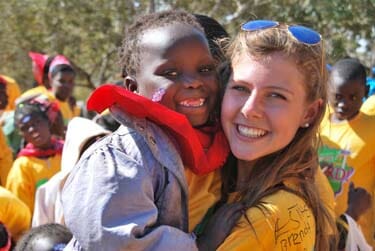 Abigail, who lives in Houston, traveled to Zambia with her mom on a Family Legacy Mission trip to learn about and help some of the 1 million orphans in the country. During her trip she wrote a daily blog to keep her friends informed of her adventures. From seeing how the orphans lived and interacting with them Abigail was inspired to do more.
"The children that I am trying to help are not just a picture or statistic to me," says Abigail, 15. "They are actual girls and boys that I have met, gotten to know, kicked a soccer ball with and shared deep discussions about their personal lives. Even after I left Zambia, I couldn't stop thinking about them."
When Abigail came back to the United States she learned how her blog and her experiences touched her friends, especially her theater director at Wildfish Theatre, Krysti Wilson. Knowing that Abigail wanted to do more to help the children of Zambia, Wilson suggested they stage a benefit performance. Abigail, who had been acting since she was young, loved the idea.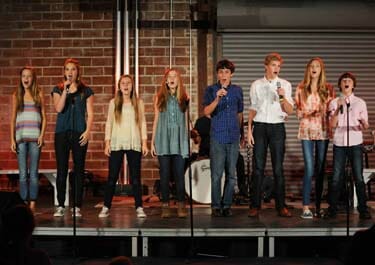 During the first year Abigail and her fellow actors from Wildfish Theatre held three Voices for Zambia concerts with a total of 300 people in attendance. At each concert Abigail told her story of the children she met and how Voices for Zambia got started. Several musical acts were performed and other kids told their experiences of traveling to Zambia and meeting the children.
Abigail stays in touch with the children she's met through writing, and she returns to Zambia every year to participate in the summer program.
"Seeing the kids again is amazing. They run up and attack me, yelling 'Auntie Abigail!' she says. "I get to see how they've grown physically and mentally. Some of them, who could not speak English the first time I met them, are speaking and writing to me in English one year later. It is very exciting and rewarding."
Since Voices for Zambia's inaugural concert three years ago, the group has put together 10 concerts and reached an audience of more than 1,000 people. This year Abigail has another set of concerts planned and is including a larger location for the event. Some members of the audience were so inspired by Abigail's work they decided to create their own shows in other cities to raise money for Zambian orphans and have invited Abigail to perform in them.
Voices for Zambia has raised more than $100,000 in donations and 75 orphaned children have been sponsored by the people who have attended the concerts. The money was used to help build a home and provide support for some of the orphans and the sponsorships have allowed children living on the streets to attend private school.
"I think that something like Voices for Zambia shows that even someone my age can do something that really makes a difference in someone else's life," Abigail says. "I feel that I have been able to be a voice for these kids that otherwise don't have a voice."
Share this post
---