After Child's Premature Birth, Volunteer Advocates for Health of Moms and Babies
Meet Daily Point of Light Award honoree La'Tonya Latimore. Read her story and nominate an outstanding volunteer or family as a Daily Point of Light. 
After her daughter was born prematurely, La'Tonya Latimore says her time in the neonatal intensive care unit was a lonely experience. Her husband had to continue working as he didn't have parental leave and friends and family were helping to care for their other children at home. Fast forward sixteen years, her baby now grown and healthy, La'Tonya, a Richton Park, Illinois resident, has committed her volunteerism to fighting for the health of all mothers and babies. 
Through her volunteerism with March of Dimes, an organization that supports moms and babies throughout pregnancy, La'Tonya is helping to give back to millions of babies similar to her own daughter. Connecting with hundreds in the Chicagoland area and helping to raise more than $200,000 thus far through her employer, KPMG, La'Tonya is volunteering so that moms and babies of all ages, socioeconomic backgrounds and demographics can survive and thrive. 
What inspires you to volunteer?
Even though she is healthy, I have a niece who was just born premature and my goddaughter just had a rainbow baby following a miscarriage. Assistance from the March of Dimes wasn't available where I lived, and no one should have to go through that without support if they need it.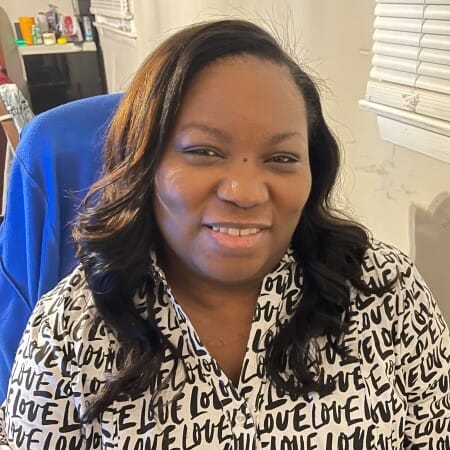 Describe your volunteerism with March of Dimes.
Our volunteerism helps moms to achieve full-term pregnancies and fund research for all problems that threaten the health of babies. This April 24, our team will be walking in March for Babies toward the goal of finding a cure for premature birth. I first volunteered with March of Dimes as a walker in 2006, and since 2015, I've served on the Chicago March for Babies Executive Leadership team. This team of individuals from different corporations meets monthly to coordinate on fundraising and employee engagement.  
Share one personal story with me from your volunteerism. 
March of Dimes has events before and after the walk. When I hear stories from families about how they have been helped by March of Dimes, to me, that's the impact story. Whether they've received education on folic acid or surfactant, it gives me joy to know that someone else has been helped and they don't have to go it alone. 
Why do you think it's important for others to give back?
Everybody needs help in some form or fashion. Volunteering gives you the opportunity to choose where you want to help and not just see someone go suffering. If we all support each other, it'll be better for everyone.  
How have you continued to volunteer throughout the pandemic?
We held a "virtual walk" last year, so March of Dimes sent out boxes and you raised funds and walked in your own community with people you felt comfortable with. Our walk is back on this year.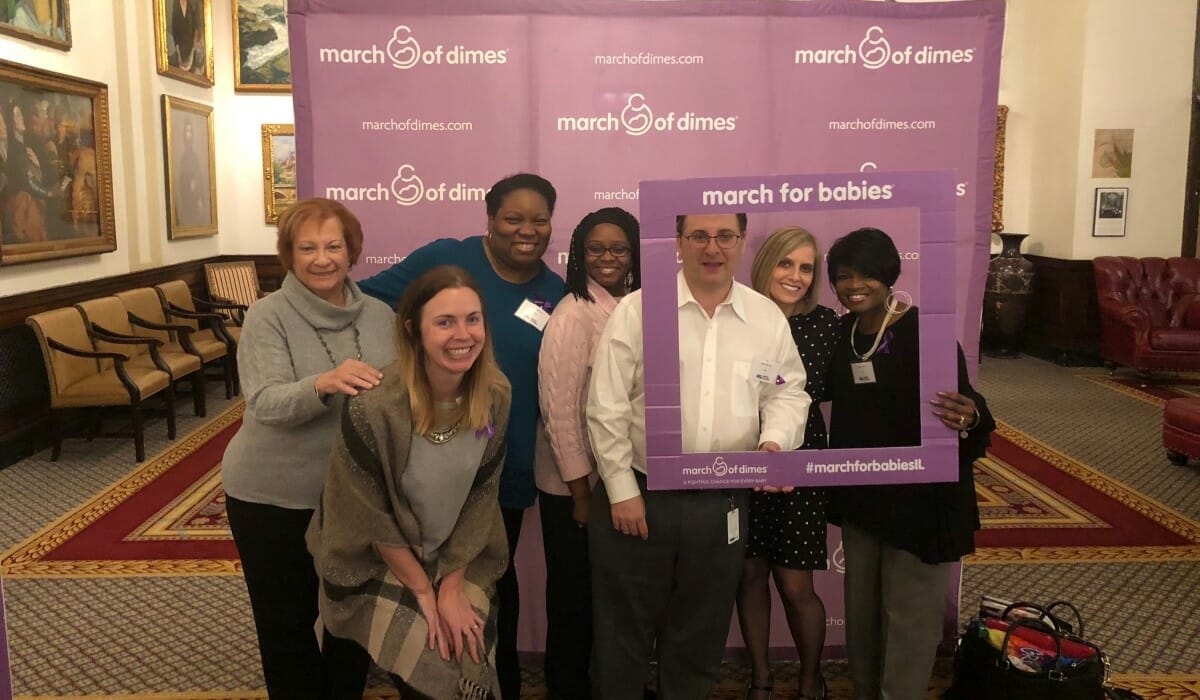 What do you want people to learn from your story?
If you see something that you can do to help someone, pick up the torch and do it. Don't be intimidated or afraid of helping, because everybody needs it.  
In one word, what does volunteering mean to you?
Love. 
How can readers help?
We are fundraising to bring comfort, information, and peace of mind to families whose baby was born too soon or sick. Please visit the KPMG March for Babies page to learn more about how you can help. 
Do you want to make a difference in your community like La'Tonya Latimore? Find local volunteer opportunities. 
Share this post
---