When Alexis Werner was 15, her stepfather returned from combat duty in Afghanistan suffering from posttraumatic stress disorder. While Werner empathized with him, she was confused and distressed to see someone she had known to be a strong man suffering from severe psychological problems.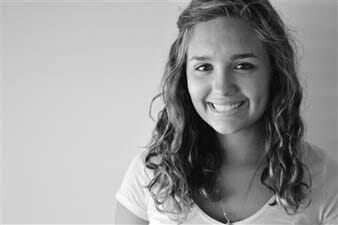 Alexis Werner
"It was very rough," says Werner, of Pittsburgh. "I didn't know how to act. My stepfather wasn't himself. He was having anxiety attacks, fight-or-flight responses to little things and had trouble leaving the house. He had a very difficult time readjusting."
Werner says that for her, the experience was initially scary and depressing. Fortunately, she began to meet with a high school counselor who was trained as a psychologist. Among other advice, he told her to try to find "the positive" in what she had experienced.
"At first, I didn't believe there could be a positive side to what my family was going though," says Werner.
But as she learned more about PTSD, she discovered the positive side in volunteer service. In 2010, while she was a high school freshman, Werner founded the school group Seeds of Hope with the mission of helping veterans who were affected by PTSD and other mental illnesses.
Throughout her four years of high school, Werner served as director of Seeds of Hope and led the group in raising more than $46,000 – mostly by way of hosting spaghetti dinners and 5k run/walks – to aid returning veterans and their families and to educate both students and adults about PTSD and other veterans' issues.
Under Werner's leadership, Seeds of Hope funded the creation of seven victory gardens to produce food for veterans and their families in the Pittsburgh area. Working in partnership with the Fisher House Foundation, Seeds of Hope funded eight more victory gardens around the nation. To date, the gardens have yielded more than 2,100 pounds of crops.
"In the U.S., one in every five homeless men is a veteran," says Werner. "The victory gardens were Seeds of Hope's first project. The most direct effect was to aid veterans, but the project was also personally therapeutic to me and other volunteers."
Werner and two other students also collaborated on writing, editing and illustrating a children's book, "The Beginning," about volunteerism, nutrition and appreciation of veterans. The health care provider Highmark Inc. donated $1,000 to fund the book and also paid for the printing of the first 1,000 copies. Werner was invited to local elementary schools, where she read the book to almost 700 kids.
"The first thousand copies were given out pretty fast," says Werner, and Seeds of Hope has partnered with local food banks to reprint another 2,000 copies this year – half of which will be given to kids at an annual blues festival and half distributed directly by food banks.
Werner is also in the final stages of producing a film, "Our Way Home," about the effects of PTSD on veterans. The film includes interviews with psychologists along with veterans of every war in which the United States fought since World War II. Werner has already worked to get local high schools interested in showing the film to social studies students and hopes to have it aired on PBS.
Aside from these projects, Werner has been invited to tell her personal story to thousands of people at more than 50 Veterans Affairs events and many other functions in Pennsylvania, New York, and Washington, D.C.
For her community service efforts, Werner – who has volunteered an average of 10-15 hours a week for the past four years – has earned scholarships from several organizations, including the national Anne Frank Foundation and, locally, the Glenshaw Century Club. Today she enjoys a good relationship with her stepfather, who now works for the VA.
This fall, Werner will enter Temple University, where she plans to study business and sustainability. Her long-term goal is to build a career in the nonprofit sector.
"I found my passion for volunteerism in unfortunate circumstances," says Werner. "Now I know this is what I love doing and I want to do it the rest of my life."
Share this post