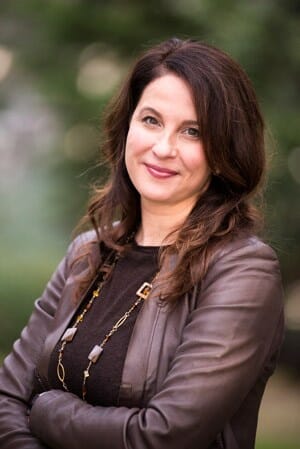 "I have always been involved in international humanitarian work. The reason why I came to the University of California at San Diego was partly to become part of Fresh Start Surgical Gifts. We're able to bring kids from all over the United States and all over the world here and give them the gold standard of reconstructive surgical care."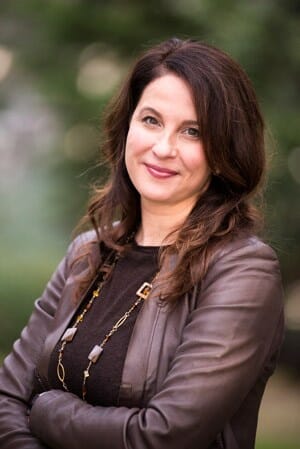 Amanda Gosman
Amanda Gosman joined Fresh Start Surgical Gifts in 2006, volunteering her time as a pediatric plastic surgeon, as well as serving as a board member and on many committees. Through this organization, she provides surgical services for children with cleft lip and palate.
Fresh Start Surgical Gifts provides surgical services to children from age 1 to 17 who have physical deformities from birth defects, accidents, abuse, or disease. Patients apply to be considered for services, and a medical committee selects those who would be best served. The organization brings together surgeons, nurses, anesthesiologists, speech therapists, and other medical volunteers. Together they, including Gosman, have donated more than 6,000 volunteer hours.
Gosman joined Fresh Start Surgical Gifts in 2006, providing free surgical care to children from underserved, rural areas of the United States, as well as international patients, who have no health insurance or money to pay for services.
She is also integral in furthering research that looks at how children with deformities feel about themselves during their development years. Existing research shows that treating these and giving them a fresh start, she says, can create a dramatic and positive effect on their self-esteem and abilities to accomplish goals.
Gosman has volunteered more than 1,500 hours of world-class medical care to children with craniofacial deformities. Through Fresh Start Surgical Gifts, Gosman provides surgical services to children with cleft lip and palate – conditions that can require 10 to 20 surgeries to correct. In 2010, Gosman launched the nonprofit ConnectMed International to work with Fresh Start Surgical Gifts to provide multidisciplinary healthcare and education, direct medical care, and educational partnerships through telemedicine. Gosman uses telemedicine technology to help international communities build sustainable healthcare programs and to educate community healthcare providers. Her telemedicine work has already made changes in Malawi, Vietnam, Mexico, and India. Fresh Start Surgical Gifts built a free-standing surgical center to provide expert care to children with cleft lip and palate and is researching how improved satisfaction with outward appearance can positively impact a child's self-esteem and future successes.
Gosman believes this work is innovative because no other organization exists that provides free surgical services to children from both the United States and abroad. The organization brings children to San Diego to receive specialty care from an entire team of experts.
She has always been an advocate for access to healthcare, and working with Fresh Start Surgical Gifts gives her the opportunity to provide care at the level she feels patients deserve. In her opinion, it's unacceptable to withhold surgical care simply because people are unable to pay for it. "Healthcare is a human right – especially for kids," she says.
"My motivation to even go into medicine was very much inspired by a sense of justice and equity. I had the opportunity when I was in high school to be an exchange student in Egypt. At a very young age, I was able to see the incredible disparities that exist in the world. Everything I've done in my life since then has been trying to figure out how as an individual I'll be able to share resources I have with them. That's really what drives me – whether I'm working in another country or providing education resources for them so they can develop their own training programs – I never blink at providing care for free or giving up a weekend. It's a privilege and an honor to have resources and be able to share them with other people. I hope to be a vehicle for change."
Says Celene Nigro, RN, Medical Program Director, Fresh Start Surgical Gifts of Gosman, "When Amanda first started with Fresh Start almost 10 years ago, she came to us with such enthusiasm for helping the community we serve. She could see the needs that many of our more complex patients presented and dove right in to start helping these patients. Her multi-disciplinary approach assures that these patients will receive the best outcomes. Our patients love to see Amanda. She is thorough and compassionate with every patient and discusses their treatments plans in depth so that they are aware of what is ahead for them. We reply on her leadership during our Medical Program Committee meetings and depend on her to guide treatment plans. She is passionate about helping the patients who most need our services."
If you're interested in finding opportunities to engage in your community through service, please check out All for Good for projects near you!
Share this post