American Girl Doll Aficionado Donates "Adopt-a-Doll" to Girls in Need
Meet Daily Point of Light Award honoree Lauren Rivera. Read her story and nominate an outstanding volunteer or family as a Daily Point of Light. 
Adoption Day is Lauren Rivera's favorite, as the Danville, California 18-year-old lovingly hands a customized American Girl doll off to a girl in need.  
As the founder of Adopt-a-Doll, Lauren, a college freshman, has given more than 70 refurbished dolls a new home as she delights girls around the Bay Area with dolls that match their owners. Placing gently-used dolls from generous donors with girls aged 5-12 who are having a difficult time in their lives, whether it's a disability, serious illness, homelessness or domestic abuse, Lauren is giving new life to a beloved doll and gifting joy to girls experiencing hardship. 
What inspires you to volunteer?
My faith plays a big part in my service, and I've been blessed with so much. I want to be able to share what I've been blessed with and joy with people who may not have had the opportunity to experience that yet.  
Describe your volunteerism with Adopt-a-Doll.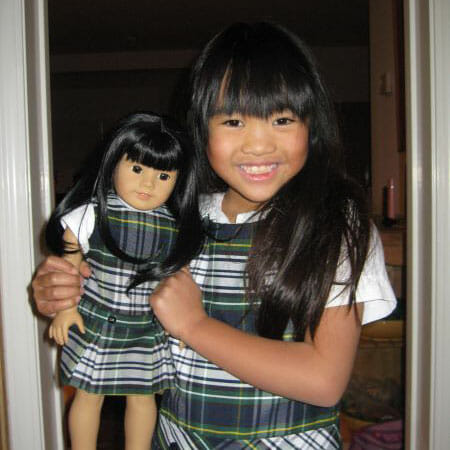 When I realized that there were lots of beautiful dolls collecting dust in people's homes, and lots of little girls who would just love the chance to own a special doll, I decided to launch Adopt-a-Doll to bring them all together. As founder and CEO, I reach out to organizations including Down Syndrome Connection of the Bay Area, Shelter Inc. and Shepherd's Gate to see who has little girls who are willing to adopt the dolls. I also coordinate with potential donors, pick up the dolls and refurbish them before matching them with new owners. I personally present the dolls to their new families, that is my favorite part. I call that "adoption day." We have a handful of student volunteers that assist with Adopt-a-Doll activities, and we facilitate thank-you notes and photos so the doll's original owner can be assured that their special doll has safely ended up in a loving new home. 
Share one personal story with me from your volunteerism. 
During one adoption day, I met a little girl through Down Syndrome Connection. Her mom told me that her daughter spends a lot of time in the hospital because of her Down syndrome. A few years ago, the girl was in the hospital near an American Girl doll store, so the two visited the store to cheer the girl up, but weren't able to buy her a doll. The mom said how thankful she was to have a doll to play with and give her comfort while she was at the hospital. I was really touched and thankful to see the impact we're making on these little girls.  
Why do you think it's important for others to give back?
In my experience, doing service not only impacts the person receiving the service, but to know you're making a difference also brings so much fulfillment and happiness to your own life. 
How have you continued to volunteer throughout the COVID-19 pandemic?
My favorite part about Adopt-a-Doll are adoption days. The pandemic took away that in-person connection, that was the saddest part, but we were still able to safely drop the dolls off, and then take pictures of the girls from afar. We are now back to delivering dolls in-person.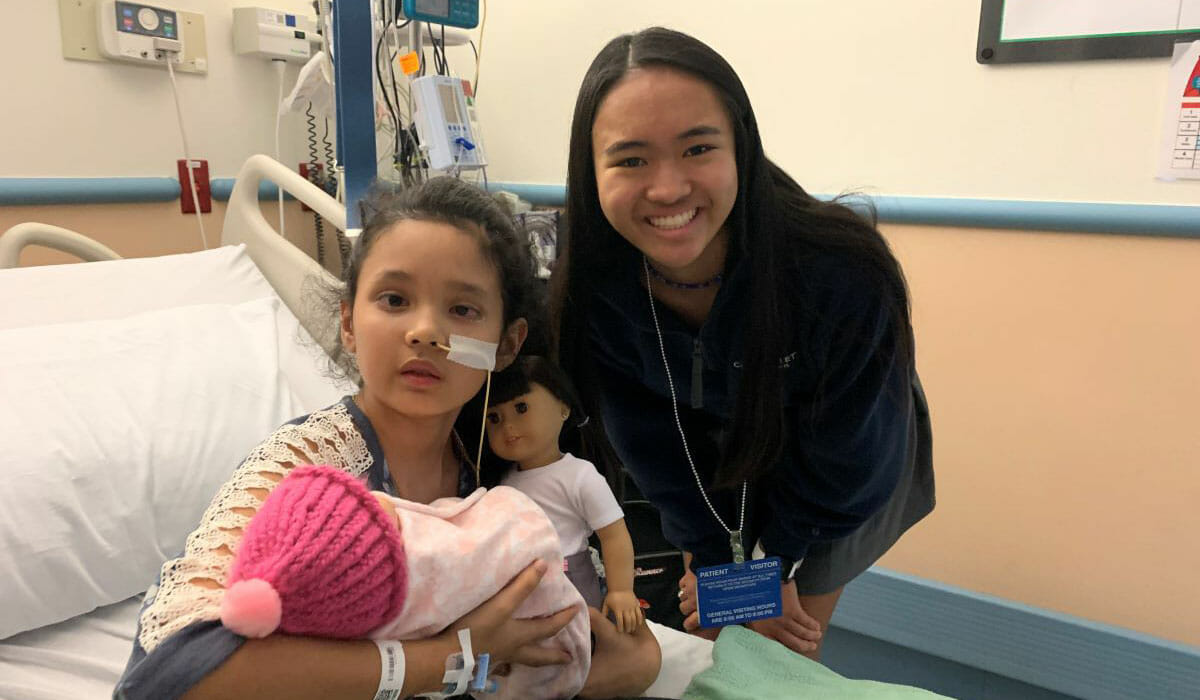 What do you want people to learn from your story?
Giving a doll to a little girl really isn't saving the world, but it's still bringing joy to her life. Taking the small steps to intentionally bring joy to someone's life does make a difference, as small as it may seem.  
What's your favorite American Girl doll adoption story?
I got one doll who came with a missing eyeball and a cracked skull. She'd been through a lot (laughs.) I sent her to the doll hospital and she came back brand new and beautiful. That was cool to witness.  
When you're not busy with school or volunteering, what do you do for fun?
I love music. I sing in choir, play piano and I love running and backpacking.  
How can readers help?
We donate refurbished dolls to organizations, but we also accept monetary donations if individuals would like to purchase a new doll for a child, as some organizations allow only new dolls. Please visit our website to learn more about how you can help, even if you don't have a doll to donate.  
Do you want to make a difference in your community like Lauren Rivera? Find local volunteer opportunities. 
Share this post