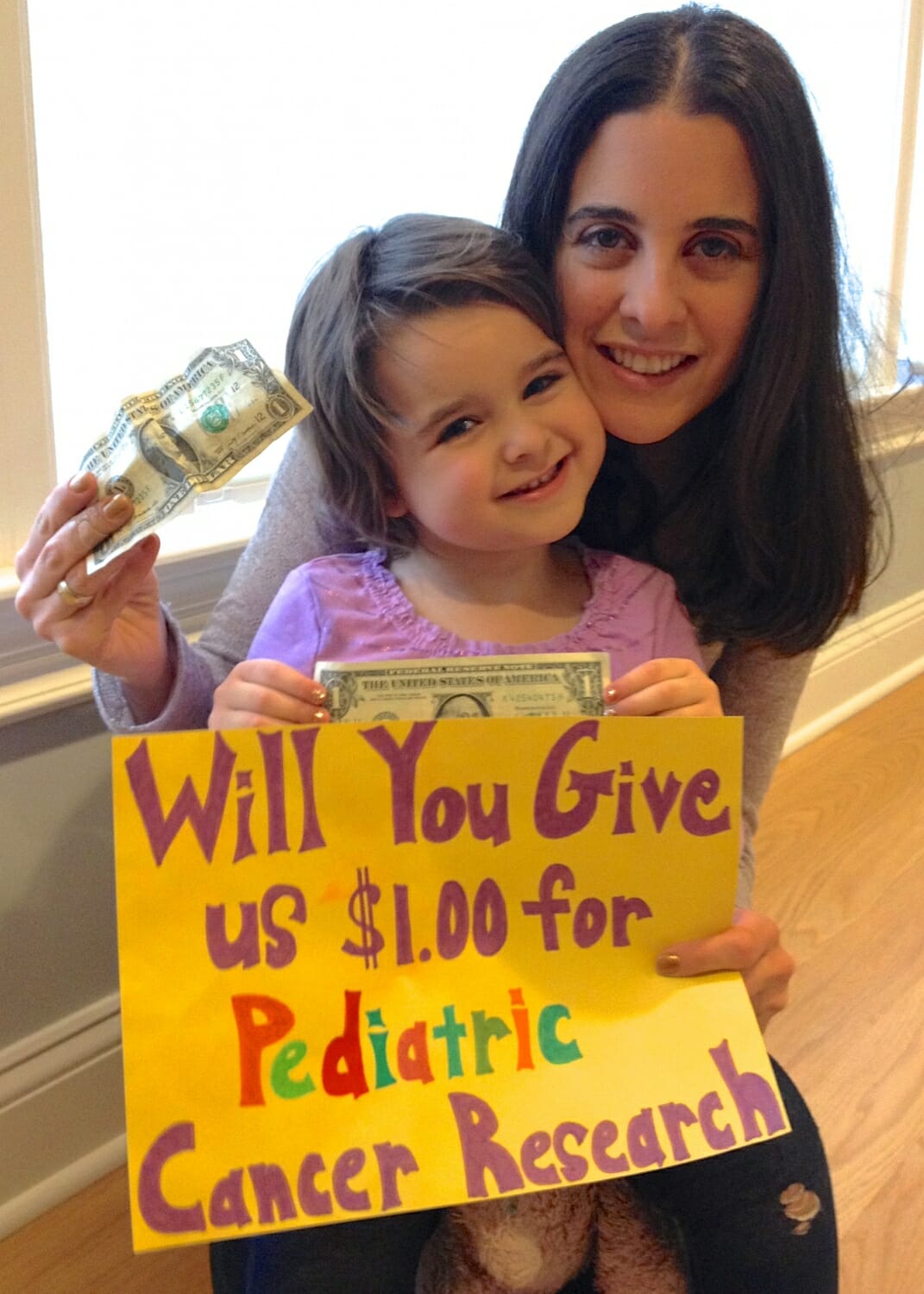 In 2012, Andrea Verdone Gorsegner's almost 3-year-old daughter, Natalie Grace, was diagnosed with high-risk acute lymphoblastic leukemia, or ALL. It soon became apparent to Gorsegner that little funding is appropriated to the development of treatments for children even though it's the number one disease killer of children in the United States (with the number of kids being diagnosed on the increase each year). In response, Gorsegner developed the "Will You Send Us A Dollar?" fundraising campaign in April of 2013 with the hopes of raising money (and awareness) to fulfill desperately needed childhood cancer research grants. Each year Gorsegner set a goal, and in less then three years time has raised over $450,000. Every single dollar (on her end and theirs) goes towards funding research via The Truth 365, the six-time Emmy Award-winning documentary and social media campaign that gives a voice to all children fighting cancer. The full-length documentary and short films sparked pediatric research legislation that was signed into law by President Obama in May 2014.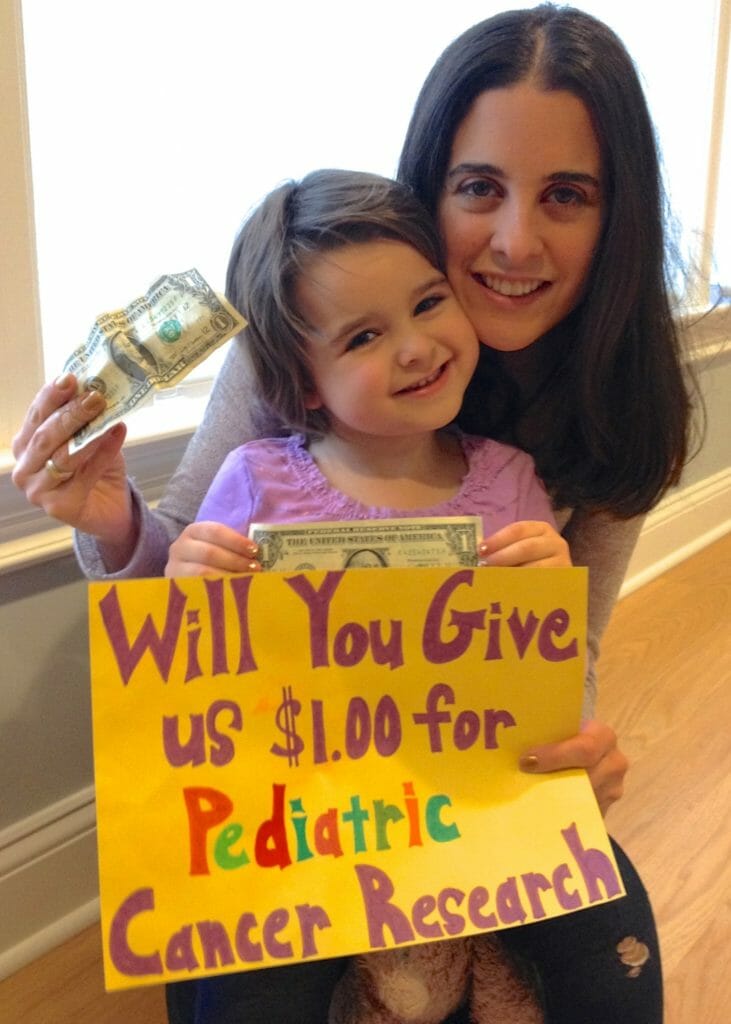 Verdone Gorsegner and Natalie take a photo every April to kick off their fundraising efforts!
Five billion tax dollars are given for cancer research each year, but only four percent is allocated for all 16 major types of childhood cancer (and there are hundreds of subtypes) whereas with most adult cancers, each type (breast, prostate, lung etc.) gets their own allocated research budget. Because of this, Gorsegner is constantly advocating and fundraising for The Truth 365 as well as supporting any other childhood cancer foundation needing help.
Gorsegner leverages social media to fuel her fundraiser "Will you Send Us A Dollar?" A talented photographer, she also travels the tri-state area taking photos of children with life threatening diseases so that their families will have a special photo to remember their child's journey as well as photos of families who lost their children to childhood cancer.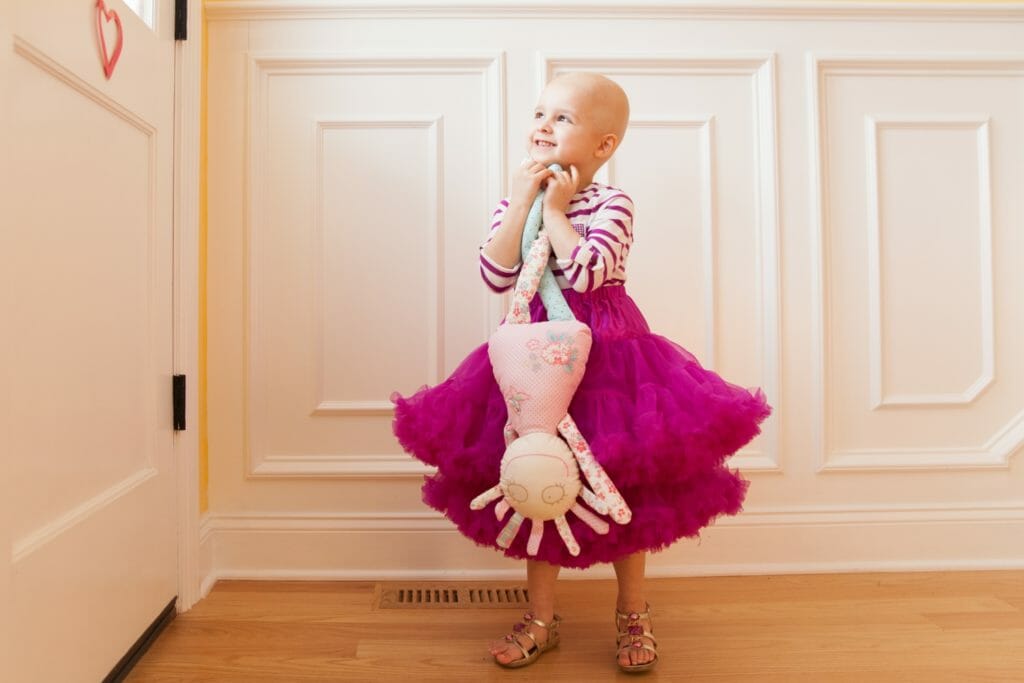 Verdone Gorsegner captures Natalie's journey as she dances in her beloved tutu.
Gorsegner uses the power of social media and a photograph to tell a story that can be difficult to describe. She shares updates on Natalie and other children, as well as informative articles on her Facebook page to raise awareness and encourage hope. In addition to fundraising, advocating and photography, Gorsegner regularly assists local families (or any other family that reaches out to her) in regards to whatever their need might be (giving a child an unforgettable day, fulfilling a wish, putting parents in touch with other oncology families, helping to pay a bill, lifting spirits, etc.).
By asking for just a dollar, Gorsegner empowers people to feel like they can give, enabling everyone to make a difference. She is a driving force in the childhood cancer community and has shed a light on this tragic disease as well as has educated thousands of people on the impact that we can have on our children and the kids fighting childhood cancer. She is a true advocate, finding a cure one dollar at a time.
Share this post