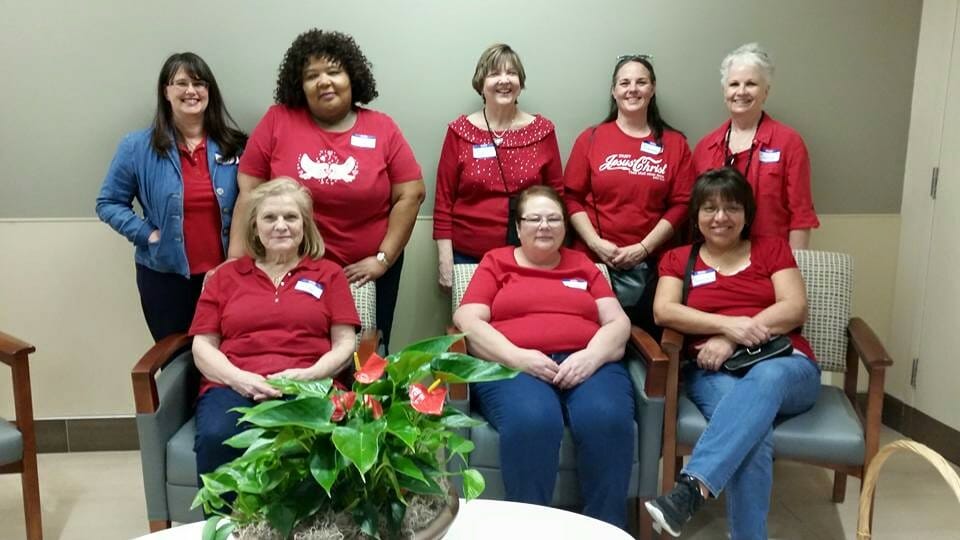 On March 12, 2016 Linda Richard celebrated the 15th anniversary of her non-profit Angels of Destiny by doing something she does very well. She made little cloth angels, 500 of them to be exact, small gifts that add up to a huge source of comfort for people battling cancer and other life threatening illnesses. Perfect for someone who is bed-ridden, these beacons of cheer fashioned from bits of fabric and ribbon can be pinned to bedding or hung overhead to add a bright spot to an otherwise grim setting.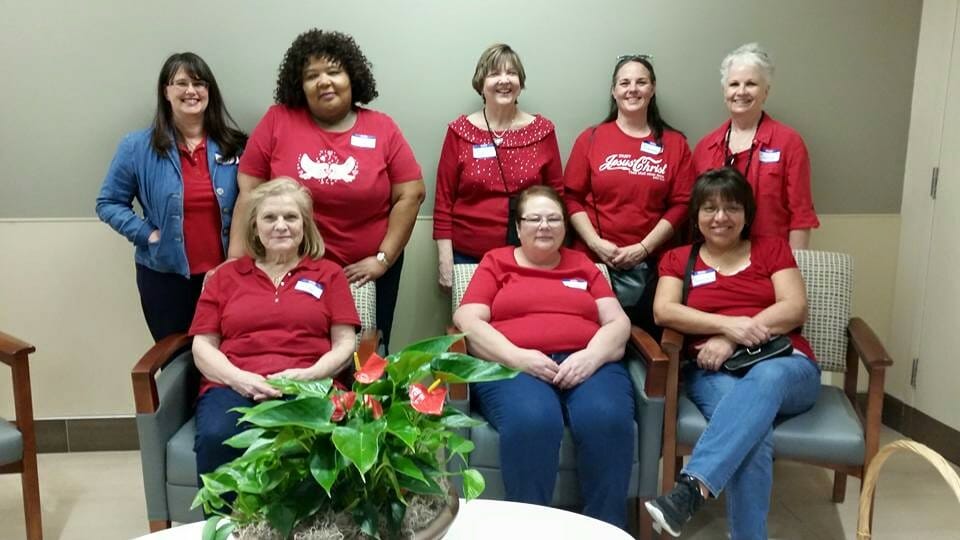 The Angel Ladies, led by Richards (top, second from left)
Richard, a native Louisianan who now lives in Houston, Texas, has lost three close family members to cancer and her mother is currently in treatment. She understands just how devastating cancer or any serious disease can be. It can be tough, even heart breaking, to meet people challenged by illness in the hospital or under hospice care, but Richard believes that small gestures can make a difference. "I just tell myself I'm there to make a small difference in their lives, to focus on the positive," she said. "I can't do anything about their situation, but I can bring a small ray of hope, a smile to their faces, it's so worth it." Richard spends about 30 hours a week making angels, coordinating volunteers and hosting dinners and parties for cancer patients and their families at medical centers around Houston.
Created in all hues and shapes, these small angels are hand-painted to match all ethnic groups, including skin, and hair color. Each angel is anointed with oil and prayed over with the recipient's specific needs in mind. Although Angels is a faith-based initiative, it is non-denominational and isn't dependent on the recipient sharing the same values.
"The other person's background doesn't matter at all," she said. "We include everyone, from babies to grandparents, young people, gay people and straight people. The idea is to share a ray of hope and beauty, to let the person know someone is thinking of him or her, someone cares. This is all about love– we don't discuss religion." Richard, who works as a nanny in between making angels, is sure her work has a positive impact. "We get calls from hospitals and cancer centers asking us to bring angels to their patients," she said.
"While people are fighting for their lives, it's good to let them know someone cares," she said. "To know that something created by your own hands has made a difference in a stranger's life is priceless."
Share this post