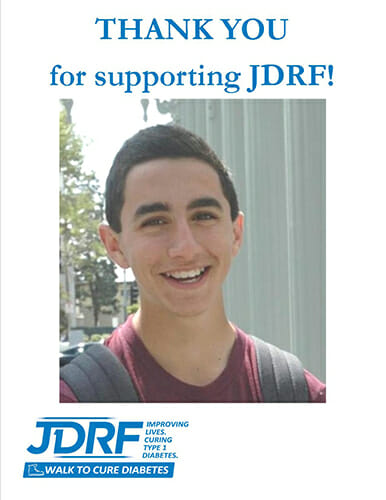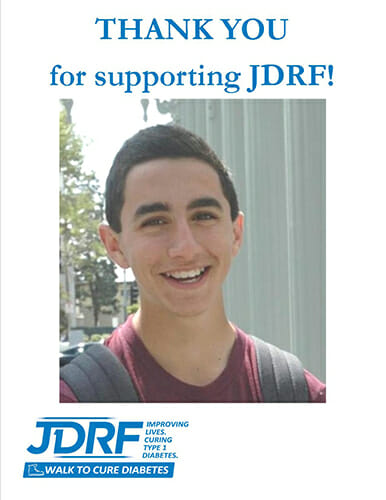 At 8 years old, Ben Meyers of Rancho Palos Verdes, California learned he had Type 1 diabetes. Now 17 years old, Meyers plays an active role in educating others about the disease as a youth ambassador and mentor for the Juvenile Diabetes Research Foundation (JDRF).
Meyers has dedicated countless hours to assisting nearby JDRF chapters with their efforts to secure and maintain funding to develop a cure for Type 1 diabetes. Additionally, Meyers has participated in public awareness campaigns and events, served as a mentor to youth newly diagnosed with the disease, and visited members of Congress to discuss Type 1 diabetes.
Meyers's diagnosis with a potentially fatal, lifelong disease that requires daily maintenance and lifestyle modifications has never slowed him down. This past year, Meyers attended the Finding a Cure Gala hosted by the Los Angeles JDRF chapter where he shared his story with more than 600 guests.
With every speech Meyers makes, with every conversation he has with a newly diagnosed child and their family, and with every event where he puts a face to the disease, he and every other individual living with the disease comes closer to being able to say, "I once had Type 1 diabetes."
Share this post