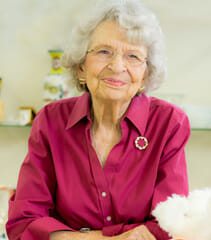 In the 1960s, there was a well-known area in Bloomington, IN known as "Pigeon Hill." Many of the families in this area struggled to make ends meet while working at the local feed mill. Old photos reveal an array of shacks made of scavenged materials clustered on the hill, many with floors made of linoleum over dirt.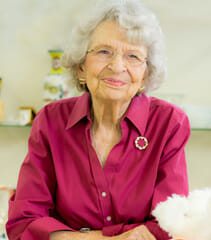 In 1968, a local church rummage sale resulted in a substantial amount of unsold merchandise, and the local church organization, now known as Monroe County United Ministries (MCUM), recognized a way to help the high number of low-income families in the community. The group approached Betty Applegate and Sally Cook, who took it upon themselves to create the Opportunity House resale store.

Betty and a committed group of women turned a small, rundown grocery store into a nonprofit dedicated to providing used merchandise of reasonable quality at rock-bottom prices to low-income families and others. Almost immediately, Opportunity House became a huge success, filling a need for those who were trying to make ends meet. During its first year of operation, Opportunity House raised $6,000, and by the second year, the funds raised rose to $17,000. By the fifth year, they raised $24,000.
As co-director, Betty spent countless hours recruiting, training and managing volunteers, working with the Board, fundraising, outreaching, and marketing. She also worked countless hours preparing items for sale, including sorting, mending, ironing, pricing and displaying used clothing and household items.
She committed herself to this multi-faceted role from the late 1960s to the late 1980s, and although she no longer has the leadership role she once did, Betty continues to volunteer with Opportunity House to this day at age 89.
Though the majority of Betty's service has been dedicated to the Opportunity House, her impact on the Bloomington community goes far beyond her contributions to the organization. She has served the community in several service organizations for 45 years.
For 17 years, she served Alpha Chi Omega Sorority in positions as Chapter Advisor and Board President. She is a long-standing member and former President of Tri-Kappa, and a 50-year member of a Bloomington Chapter of PEO and Eastern Star, where she served as President. She was an active member on the Monroe County Library Board of Directors, founded and served as Director of the Bloomington Foster Home, and served as Director of Methodist Youth for First Methodist Church.
Betty has dedicated more than 40 years of volunteer leadership and engagement to the Bloomington community. She continues to positively changed lives and passes on the commitment to volunteer service to many.
Share this post