Board Member Believes There's No Greater Joy Than Giving Your Time
Meet Daily Point of Light Award honoree Michelle Quisenberry. Read her story and nominate an outstanding volunteer or family as a Daily Point of Light.  
Michelle Quisenberry wears many volunteer and leadership hats throughout Seattle. In each and every capacity that she serves in, Quisenberry is motivated to enrich her community in both big and small ways.   
As a member of the Board of Directors and co-founder of two philanthropic organizations, Quisenberry keeps busy, but she's learned that simple impacts can change peoples lives and feed her soul. Quisenberry has raised millions of dollars spread across the Seattle International Film Festival; the Museum of Pop Culture; the Seattle Women Inspiring, Rising, Leading; and Thanksgiving For All — and she has no plans of slowing down.  
Describe your various leadership and volunteer roles across the Seattle community.
I've served on the Board of Directors of two nonprofit organizations — the Seattle International Film Festival and Museum of Pop Culture — and two grass-roots initiatives — the Seattle Women Inspiring, Rising, Leading and Thanksgiving For All.  
I've been on the Board of Directors of SIFF for over a decade. In 2010, I founded Sip For SIFF, an annual fundraising event, and I've served as chair of the event each year since. It's raised over $1.5 million since its inception. As a Board Member of the Museum of Pop Culture, I also help the Founders Gala Committee of The Founders Gala, which raises close to $1 million annually.  
I helped create SWIRL in 2019 and it's essentially an organization composed of philanthropic female community leaders. With SWIRL, we wanted to find a way to amplify the work of our network of female friends and community leaders and channel it into nonprofits we are passionate about. In the first year we threw a fundraising event and we raised $150,000 in just two hours. Our beneficiaries were the Enkosini Wildlife Conservation, which protects and preserves Africa's wildlife and habitat, and the Children's Global Health Guild, which supports the physicians and medical teams at Seattle Children's hospital working to improve pediatric outcomes and healthcare systems around the world. This is a great example of friends wanting to do something together to enrich the community locally and globally, and shows that one person really can make a difference.  
Thanksgiving For All began in 2010 with a group of friends in the restaurant industry. My husband, Chef Don Curtiss, cooks 30 turkeys with a team of helpers and we help feed around 400 people each year. We also help purchase new jackets, gloves, and socks for attendees with our community of friends.  
How have your roles grown over time, especially at the Seattle International Film Festival?
The SIFF is a hidden gem of Seattle. I always loved attending every year and I always looked forward to it. Aside from my role at KPMG, my husband and I co-own a restaurant in Seattle. After we opened, I collaborated with SIFF's artistic director to produce quarterly dinner and movie series events. We set a theme for each series, created a menu around the film shown and concluded with a discussion about the film. All of the money raised during these events was donated to SIFF. I joined the SIFF Board of Directors in 2010 after two years of raising money and went on to serve in executive leadeship roles including Chairman of the Board. Our next event will be in October 2022.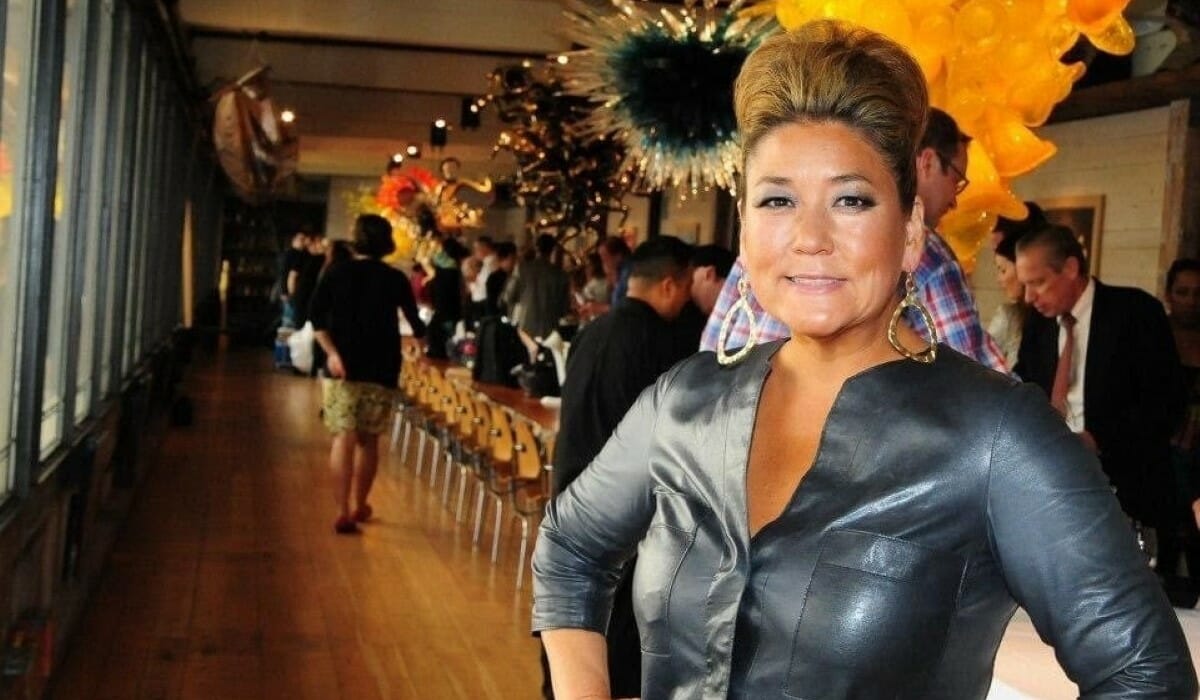 What inspires you to volunteer?
I strongly believe that giving the gift of our time in addition to monetary support is vital to enriching our community. You get a unique sense of purpose that is life changing to those you help and to yourself. You can give back in both small and big ways, and it's important to share your experiences, time, and talents with others to make a difference every day — even if it's in small capacities.  
Volunteering and giving back was important to my family growing up. I saw the impact that my Dad made on the youth that he mentored. I'm grateful to have a very full life and I strive to give back and make a difference- even if it's a small one- every day. 
What have you learned through your experience as a volunteer?
I've learned that simple impacts can change peoples lives and feed the soul. Thanksgiving For All is an example of this. It started organically with friends who wanted to host dinner and now it's a meal event that also clothes over 400 people each year.  
Why is it important for others to give back? 
Each of us have unique talents and interests that we can share with others. We all have opportunities to nurture and build relationships with those who have shared passions, which can lead to life-long connections.  
What would you want others to learn from your service story?
I would like people to learn that everyone individually and collectively can make a big impact in our community. Act boldly and be generous with your time. Supporting organizations that you're passionate about not only enriches communities and impacts lives, but there's also really no greater joy than giving. With SWIRL, a dozen women were able to raise $150,000 in just a few hours through shared passions. Nothing is too small when it comes to giving your time.  
Are there any partnerships, programs, or events that you are excited about?
One that I'm most excited about is KPMG's Partner Champion for Community Impact event for the Seattle office on August 2. Our company is celebrating our 125th anniversary with a national community impact day where every office across the country will volunteer either virtually or in person.  I will be leading the efforts in Seattle and I'm very excited — It'll be the highlight of my 2022.  
Do you want to make a difference in your community like Michelle? Find local volunteer opportunities. 
Share this post