Board Member Mom Gives Back to School That Helped Son Triumph Over Learning Delays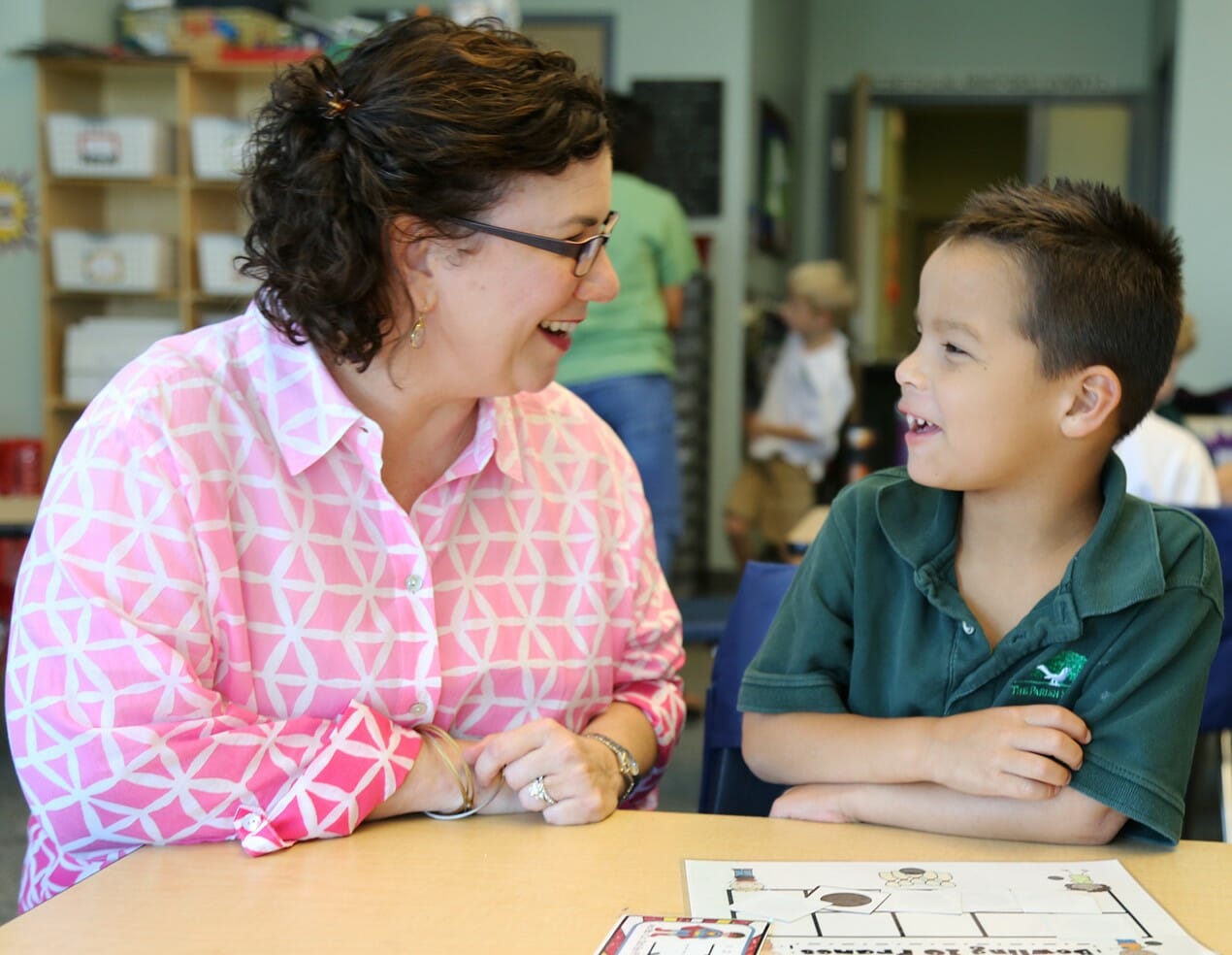 Laurie Gutierrez turned an unfortunate set of circumstances into an opportunity to better lives. Finding out her son, at age two, was having trouble communicating was one of the scariest moments of her life.
Laurie's son, Hudson, was diagnosed with an expressive and receptive language disorder. Unable to speak, and showing frustration in his ability to communicate, the family immediately sought help. From pediatrician visits, to frequent test and speech therapy sessions, it all changed when Laurie found The Parish School.
For the past 33 years The Parish School, located in Houston, Texas, has provided individualized intervention for children ages two through 12 who express language and learning differences.
Hudson entered The Parish School at age two, and his skills quickly improved. By age five, his speech and social interaction had strengthened to the point he was able to leave The Parish School and enter kindergarten at a nearby elementary school.
"The Parish School really gave him the foundation," said Laurie. "They taught him how to speak and they addressed all his communication skills."
Knowing the impact the Parish School has had on her family's life, Laurie has decided to return the favor. Using her experience as a certified public accountant, Laurie serves on Parish's Finance Committee. She has also been a Board Trustee since 2010, and even served as Board President from 2011-2015.
Though her son no longer attends The Parish School, Laurie gives back because she knows how instrumental they have been in Hudson's success.
Hudson is currently 12-years-old, he's excelling in the classroom, performs in the theatre, and even sings in the choir.
"I owe everything to The Parish School," said Laurie. "I stay involved with them because I want other kids to have the same opportunities as Hudson."
Share this post