Book Worm Fosters Love of Reading in Children at an Early Age
Meet Daily Point of Light Award honoree Heather Winsby. Read her story and nominate an outstanding volunteer or family as a Daily Point of Light.
A passionate advocate for child literacy, Heather Winsby is working to inspire a love of reading by providing new books to children in need.
Launching Books for STL Kids in 2015, Heather provides children in the greater St. Louis, Missouri area with books they can take home and keep. Making age-appropriate books and other materials available to children from the time they are babies all the way up to middle and high school students, Heather is building on a foundation established nearly two decades ago when she helped to launch the St. Louis chapter of First Book, a national education organization which serves low-income children.
Since 2015, Heather has helped to promote literacy with more than 15,000 children through Books for STL Kids across day care centers, schools and community organizations.
What inspires you to volunteer?
Volunteering is something I've always done because helping others just sounds right, especially when I can help to serve others in the name of literacy, a cause I believe so strongly in.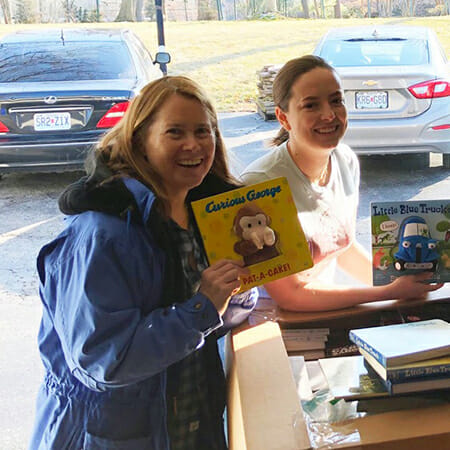 Describe your role with Books for STL Kids.
As board president for Books for STL Kids, I fundraise through events and appeals, I write grants and research community organizations to partner with. I also plan events for our up to 100+ volunteers across different initiatives including our signature event, The Largest Book Party in St. Louis, where we give away free books and read to hundreds of children.
You provide books to children in a unique way. Explain.
We want to become known as the United Way of literacy. Our Book Grant program grants books credits biannually to community organizations so that they can purchase heavily discounted books. What makes our process different is that we are putting the power of choosing book titles in the hands of people closest to the children they serve. Every other organization chooses the books they distribute to children, but we are empowering the boots on the ground to decide what reading material is best, because every child's need is so unique and different.
Share one personal story with me from your volunteerism.
We ran a fundraising initiative called Penny-A-Page where children earned a penny for every page they read. I visited a low-income school to get students interested in reading, and one teacher was handing me all of the reading packets from children who had participated, but mentioned there was a missing packet for one child she knew had read. The teacher pulled out a quarter from her desk, and put the coin in the student's envelope. He'd read, but his family didn't have any money to give him. The moment was heartbreaking in a way, because it shined a light on poverty, to think that somebody couldn't have put in something, a penny, for this child. That realization was tough. But it made me so appreciative to the teacher for being so diligent. She wanted him to have what the other kids who read were going to have, a free scoop of ice cream.
Why do you think it's important for others to give back?
Because it helps one become well rounded. Through service, you know the other side of life, it's not all about you, it's about all of us. We're still learning this lesson in the age of COVID. Through my volunteerism, we are helping children to learn, to be good students and thus be good citizens in the community.
What's your favorite book?
My favorite children's book is 'That's Good! That's Bad!' by Margery Cuyler. Another book is about a young snake, 'Verdi', by Janell Cannon. The power of reading just takes your imagination. If you live in a household that maybe isn't positive, or is underprivileged, that book is an escape for you because you can be anything you want to be.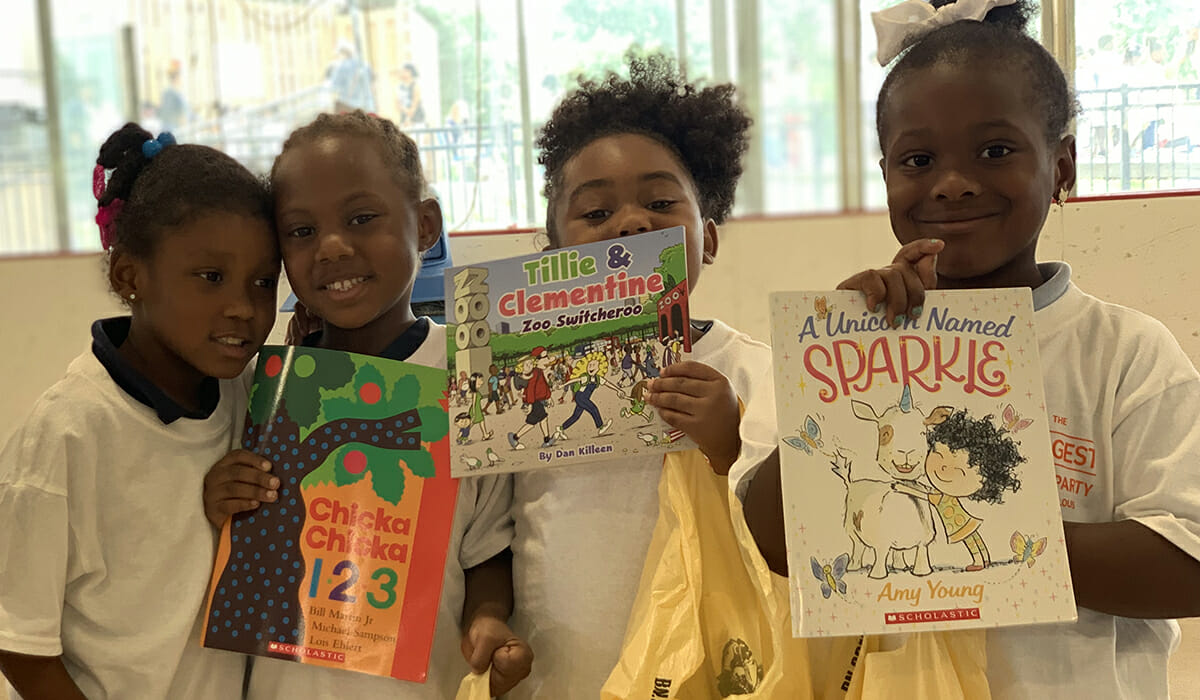 What's been the most rewarding part of your service?
The kids, when we're handing out books, they'll go sit down and then they come back and hand the book back to you. When we explain to them that they get to keep the book, the amazement you see on their faces, that they get to keep the book, is quite amazing. It's also been rewarding to watch our organization grow because that translates into more books that we're able to give to kids in our community.
How can readers help?
During the COVID-19 pandemic, we partnered with five school districts and five other non-profit organizations to provide "lunch and a book." Many schools in low-income communities are handing out free lunches to children, so we decided to offer a book to go with their lunch. In the course of seven weeks, we provided more than 3,000 free books to children. Please visit our website for more information about how you can help.
Do you want to make a difference in your community like Heather Winsby? Find local volunteer opportunities.
Share this post