California Teen Enriches Community Through the Inspirational Power of Music
Meet Daily Point of Light Award honoree Hannah Cho. Read her story and nominate an outstanding volunteer or family as a Daily Point of Light. 
Hannah Cho is an accomplished oboist, having won multiple national and international competitions. She has performed solo recitals at prestigious concert halls around the country. This summer, she participated in the Carnegie Hall-sponsored NYO2. Outside of music, Hannah is driven by the desire to impact others. She enjoys hiking, baking, learning about physics and being outdoors. 
When Hannah was in seventh grade, she had the opportunity to perform at a senior center for residents with dementia. She remembers two ladies fighting for a seat closer to her. At first, she didn't know what to make of it because she didn't think of herself as a grand performer. She soon realized live concerts for those isolated individuals were rare, and both ladies wanted to get the best seat in the house.  
This, along with other performances, sparked a chain of opportunities that Hannah knew would improve the lives of people who could benefit from the gift of music. Today, at age 15, Hannah is a driving force in bringing music to the youth and the elderly in her community. 
What inspires you to volunteer?
Inspired and saddened by the actions of those two elderly ladies, I was further determined to bring the joy of music to the community and created a nonprofit organization named Empowering Arts (EA) to bring live music to senior citizens. 
Empowering Arts was founded by student artists trying to positively impact our community through music and the multidisciplinary arts. One of our goals is to create a culture of community service and give back to the neighborhoods we live in. We hope to promote health, reduce isolation and enrich people's lives, especially seniors with limited mobility or other illnesses, children with disabilities and the underserved, through our performances.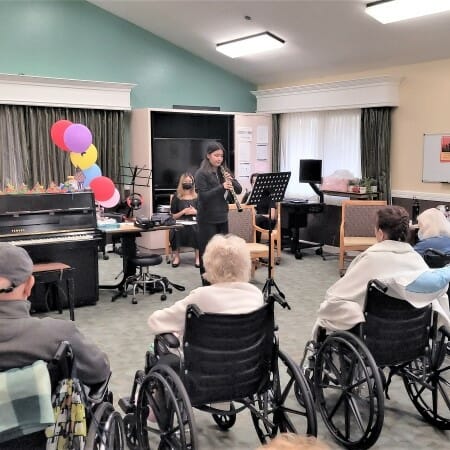 This was just the beginning. I performed at the Beyond Blindness' 35th Anniversary fundraising gala. It was a great opportunity to help the organization raise money for a charity whose cause and values align with mine. I believe children with visual impairments and other disabilities need people that are well trained to guide them and address their specific needs. They also need purpose-built programs that will give them the best chance to thrive and achieve their fullest potential. These resources cost money and it was my honor to contribute to their fundraising efforts.  
This summer, EA partnered with Beyond Blindness to teach acting, art and music classes to campers with disabilities. Exposing campers to music, arts and acting programs and providing hands-on experiences were another way that empowering arts was able to give back to the community.
Campers played small percussion instruments; completed a lion's head craft with a plastic cup, string, and paint; made animal-themed hair bands; participated in interactive storytelling and performing as book characters; and learned a ribbon dance. 
Describe your volunteer role with Empowering Arts.
I am the founder and president of Empowering Arts. My role includes recruiting volunteers, playing and organizing instrumental music concerts and classes, contacting and coordinating schedules with nursing facilities and children's learning centers, developing a music and art curriculum for disabled children, planning for future programs such as expanding our volunteer services to other states or countries by reaching out to peers outside Southern California.
What's been the most rewarding part of your work?
Being able to move people through the power of music, especially when they are disabled or elderly, is extremely rewarding. It can open new doors for the young and provide emotional support for the elderly. Because art is a universal language, everyone is able to benefit from my work. Being able to combine my favorite thing with giving back to the community is what I love most about my work.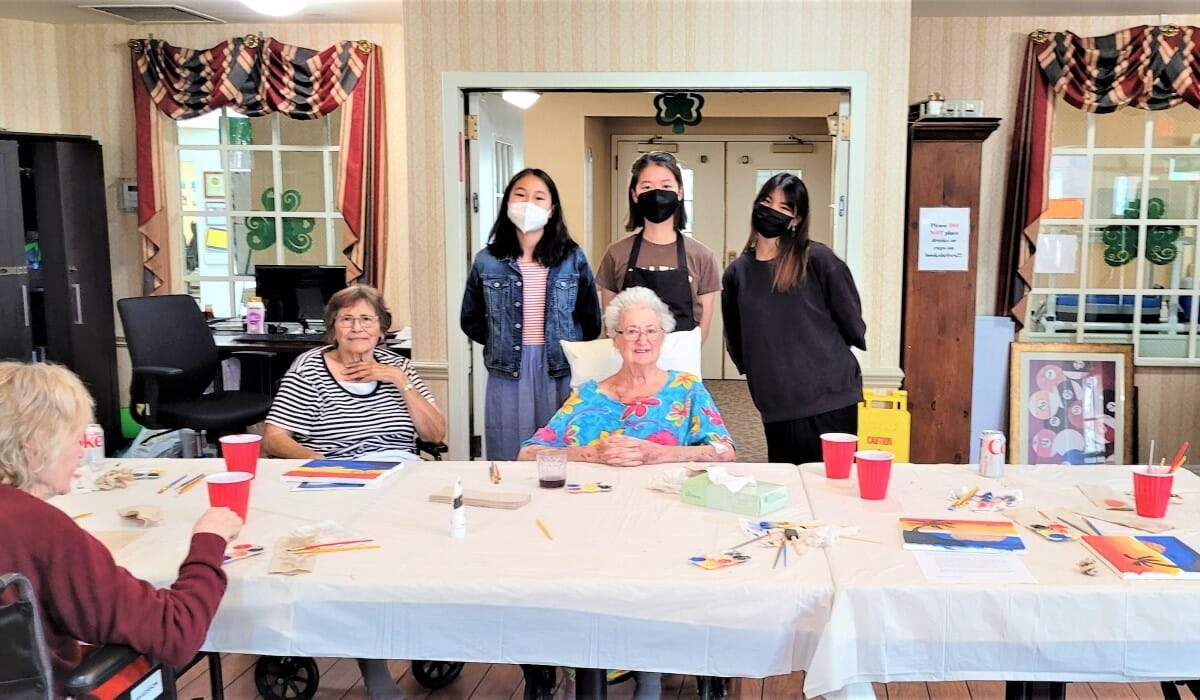 What have you learned through your experiences as a volunteer?
If we want to make the world a better place, we need to create a community. We can't just go about our daily lives in a silo and not see what's happening around us. Through my experience as a volunteer, I've come to realize how important it is to give back and how this inspires others to "pay it forward." Not only does this build the foundation for a strong community, but it is also the greatest reward you could ever imagine. It's also important for people to understand that even the smallest action can have a huge downstream effect and any act of volunteerism or philanthropy should be recognized.    
Are there any future partnerships, programs or events you are excited about?
This fall, we are partnering with a Title 1 school, El Sol Science and Arts Academy, which is next to my high school. El Sol currently has musical theater and rock band music programs, but not piano or orchestral instruments. I would love to expose elementary school students to the world of classical music because I know it can be intimidating and hard to appreciate. We are launching a music program to provide in-person music lessons for kids who do not have the resources for this type of instruction. At the end of each semester, we will host a concert that will showcase what the students have learned. If anyone wants to pursue music further, we will provide ongoing mentorship.  
Why do you think it's important for others to get involved?
Getting involved in your community is important because it touches lives and makes the community we live in a better place. 
Do you want to make a difference in your community like Hannah? Find local volunteer opportunities. 
Share this post