New Jersey Teen Makes Filmmaking Accessible for Youth Around the World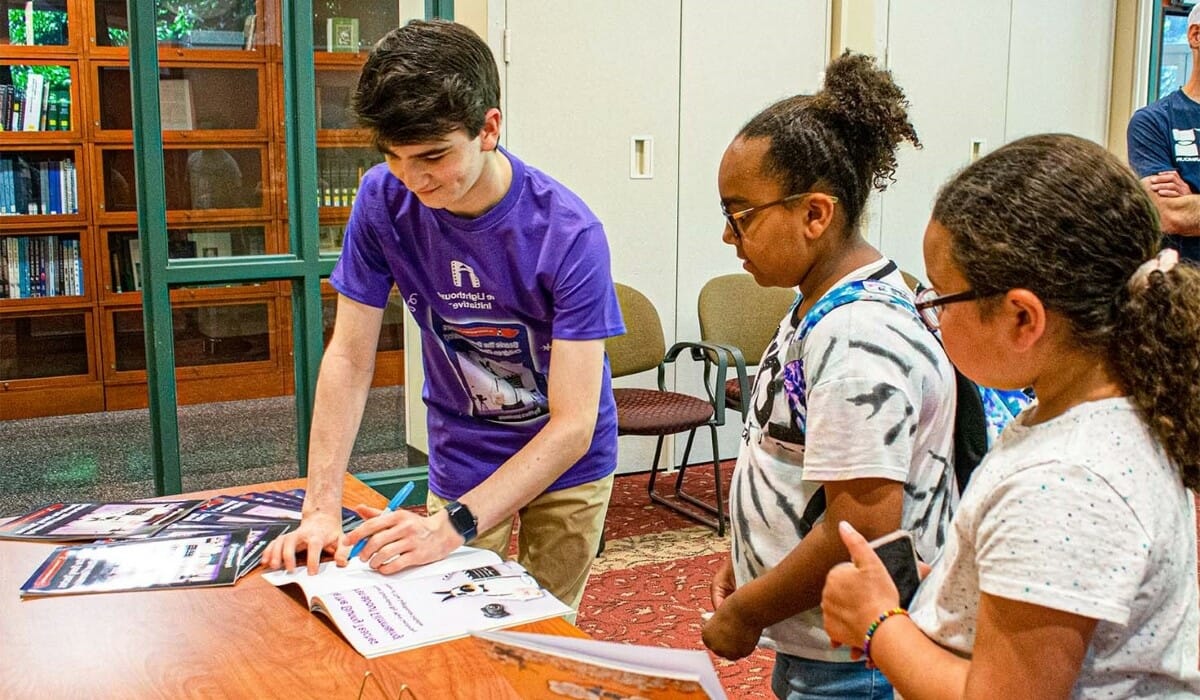 Meet Daily Point of Light Award honoree Mark Leschinsky. Read his story and nominate an outstanding volunteer or family as a Daily Point of Light.  
Mark Leschinsky remembers the desire to make his first film, but he quickly realized how intimidating and expensive filmmaking can be. The 16-year-old Mahwah, New Jersey, native didn't let barriers hinder his creativity. Mark made his film his own way without any fancy equipment and decided to help other teens do the same.  
In 2020, Mark created The Lighthouse Initiative, the first student-led nonprofit focused on empowering students to get into filmmaking. With a mission of democratizing the diverse art of filmmaking for youth around the world, Mark leads a network of volunteers in film courses, runs a film festival and publishes his own educational materials.  
Describe your volunteer role with The Lighthouse Initiative. 
My role with The Lighthouse Initiative started a few years ago in 2016. I was on this boat to see and film the tallest lighthouse in New Jersey, and it was a really beautiful house. This was my first experience with filmmaking, but I realized pretty quickly that getting into film was only for people with expensive equipment. Sometimes you have to have a DSLR camera or a green screen. It was initially discouraging to think about needing more expensive equipment, but as I learned more about resources online, I learned that you can make a movie with just a cell phone and free editing software. I made my first documentary about an educator who inspired me on that boat, and I named it "The Lighthouse" because lighthouses shift light in the right direction against darkness. After a few months, my film actually was selected for festivals and awards across the country.  
I made a couple more movies over the past few years, and in 2020, I created The Lighthouse Initiative, a nonprofit organization to empower other kids to also realize that they too can make movies to express themselves through filmmaking. And I'm really excited to report that the initiative has made a really large impact on students everywhere. I'm now the executive director of the organization and we have a large network of volunteers. We even have our very own film festival called the Student World Impact Film Festival. We also have film session podcasts on Spotify and other platforms. We also have a new program where we're getting out students on major streaming platforms like Prime Video.  
What are the barriers to filmmaking for youth?
So much film equipment is outrageously expensive. There's also nothing on a widespread scale for film resources that's led by students. I realized that other students shared the same feelings I had when I first started, and I wanted to dedicate my time to helping others see that they don't need much to let their visions and ideas come to life.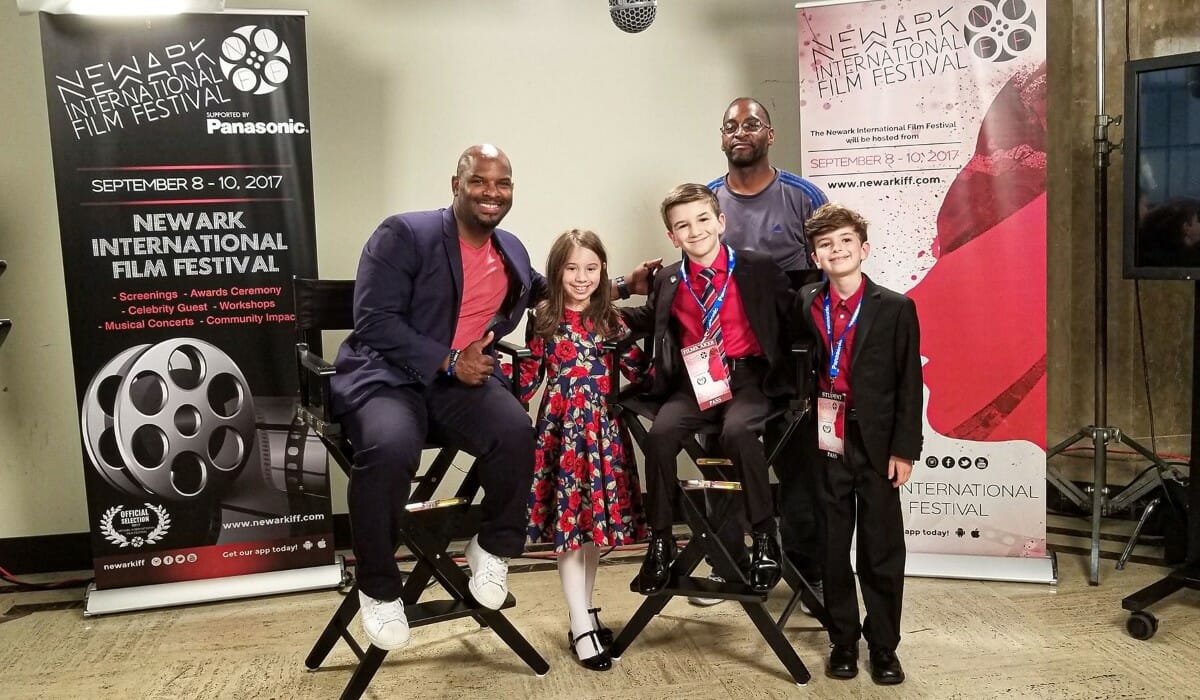 Describe the educational publications you create.  
I published an educational children's filmmaking book, among others, that features my pet bunny and is tailored to younger kids. It's not too heavy on the text. The bunny guides children in a fun way and creates explanations in order to understand concepts about filmmaking about how to be creative. I gave out free copies to kids and even had a book signing. It was really fun to be able to take pictures of my pet bunny and put them in the pages with creative graphics.  
What inspires you to volunteer?
The main inspiration for me to volunteer is really being able to empower other filmmakers who were in my position. It's really exciting for me to be able to help students who are in a position where they're a little unsure of what to do and don't have any resources to be able to get started in filmmaking. It's really inspirational for me to see what they've come to accomplish at the very end of the library programs and other free filmmaking courses that I'm posting. 
What have you learned through your experience as a volunteer?
I've learned a lot of things in addition to organizing an organization. I've learned that filmmaking really is an accessible art form. I've learned that a lot of students really do love filmmaking and once they're able to understand that it's accessible to do just with a cell phone, it's inspiring and exciting to see what they create. Creating this organization has been a complicated process; I didn't exactly know all of the ins and outs in running a nonprofit, but I'm proud of what we've done. We even received a grant from Google for $10,000. It's been an amazing experience all the way through, and I'm excited for our network of volunteers around the world to grow.  
Why is it important for others to get involved, especially young people and students? 
It's extremely important to get involved with causes you care about. I remember when I started as a filmmaker and how I progressed through everything; that's why I started the program. It's important for students to give back in any way that they can because it's a really rewarding experience. It's an excellent way to help others in the community and provide resources for them. It doesn't have to be through filmmaking specifically, but giving back is just an excellent part of being a part of your community. Communities that give back to each other are the strongest ones.  
On our website, we also have resources for anyone who would like to volunteer for the program. We're always excited to see students wanting to start a TLI program at their own school.  
Are there any partnerships, programs or events that you are excited about?
There's a lot of things in November. We're going to be having our film festival with a venue and right now we're going through the submissions from students to be in the festival. It's really exciting to watch everyone's submissions. We're going to be publishing those movies on Prime Video.  
We're also running film classes across local libraries and online so anyone can learn film anywhere around the world at any time. We're always working on new things and I'm always trying to empower more students in the greatest way possible.  
Do you want to make a difference in your community like Mark? Find local volunteer opportunities. 
Share this post