California Teen Volunteer Provides Shoes and Hope for Kids in Need
Meet Daily Point of Light Award honoree Divya Mamidi. Read her story and nominate an outstanding volunteer or family as a Daily Point of Light.
Watching the blockbuster movie "Slumdog Millionaire", Divya Mamidi was brought to tears witnessing the true perils of poverty. The 16-year-old Carmichael, California resident says her emotional reaction to the story was of both fear and anger. "The movie made me fear seeing how other people live compared to my lifestyle. Also a bit of anger, that I live such a privileged life and I never knew something as horrible as poverty to that extreme existed."
Deciding to use her emotions productively, Divya launched Kicks4Keeps in 2018, an organization dedicated to changing and shaping the lives of impoverished children, and most recently, unaccompanied children in the United States. Distributing more than one-thousand pairs of lightly used donated shoes locally in the Sacramento area, and internationally including Honduras, Haiti and Sierra Leone, the rising high school junior is offering hope to children in need and changing the world, one pair of shoes at a time.
What inspires you to volunteer?
Observing the environment around me, and seeing key differences that I know shouldn't exist, is what inspires me. If we don't have compassion for strangers, then there's no hope for society as a whole. You have to be willing to come together as a community.
Why did this movie resonate with you?
My parents were both born in India, so as a first-generation American, watching this movie, it represents a wound that runs deep through my culture which is why it was so close to me. When my parents first came to the U.S., my dad would donate blood to get $25 so that he could buy enough food to eat for the week. The movie was a connection of culture and experience for me, and made me more motivated to help others.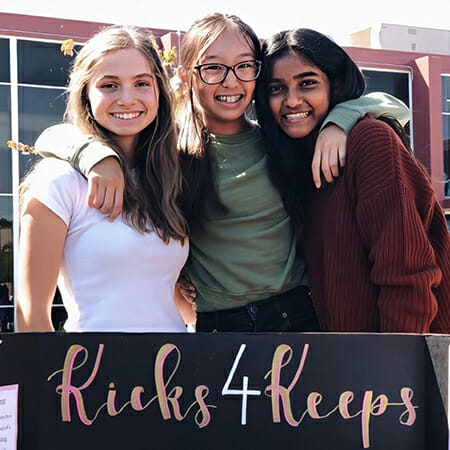 Describe your role with Kicks4Keeps.
As founder and CEO, I delegate tasks and oversee our numerous branches and 50 volunteers across the Sacramento area. We are student-run, and I structure every single project we offer, including our main initiatives: shoe collection / donation, advocating for impoverished children and most recently, providing resources for unaccompanied youth.
Share one personal story with me from your volunteerism.
We'd just formed a partnership with California Coalition for Youth, which advocates for homeless youth in the state. The founder heard about us and what we do, and he paused for a good five minutes, just standing there smiling, thinking about our work. He said that our service is an example of what restores hope in our generation, and I remember thinking, that's true! This kind of work is going to help our generation get through millions of twisted occurrences that happen in our world.
What's been the most rewarding part of your service?
When I first started high school, it was so divided. Some are in the advanced program, and come from financially supported households. The rest of the students, who are so much more diverse, with soul and passion, completely lack that financial status. People in the U.S. often regard these students as lower or lesser because of this difference. I wanted to advocate for these kids to help to improve their chance at success.
What have you learned through your experiences as a volunteer?
For any volunteer to do anything, you have a bit of hope. Nobody would do anything if you didn't have hope for change. I was passionate about this topic and knew I could help other children.
In one word, what does volunteering mean to you?
Interconnectedness.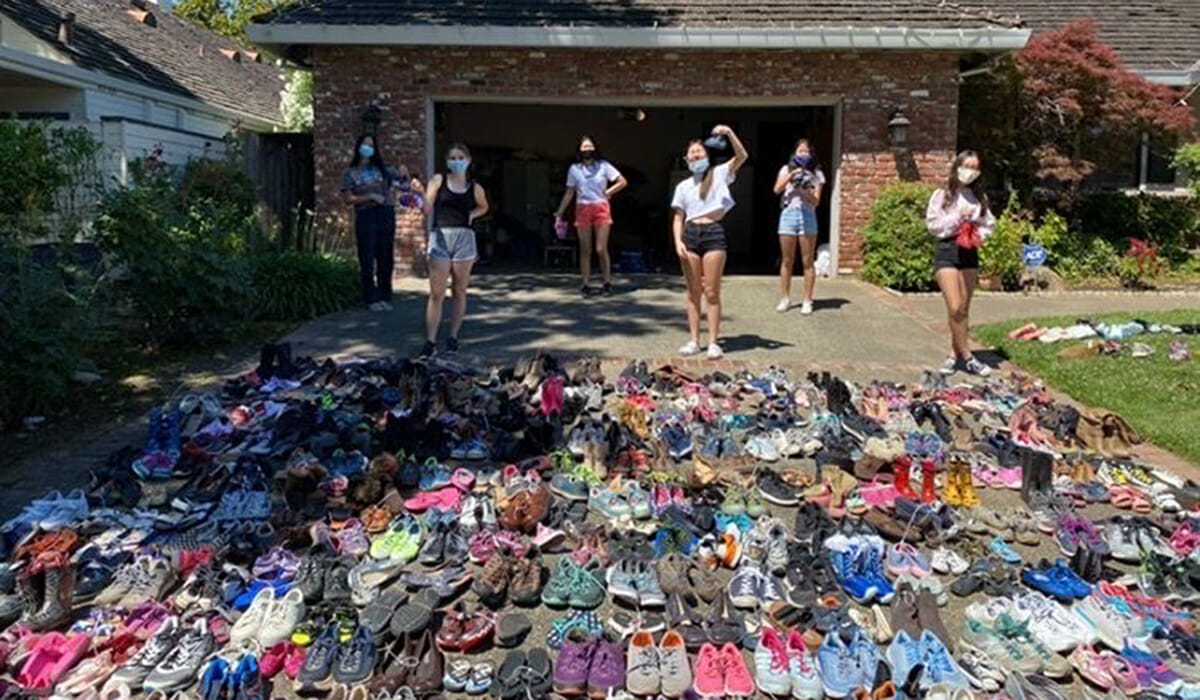 How has your service expanded during the Covid-19 pandemic?
We've donated 1,000 ear savers, which are little pieces of plastic that fit behind masks to make them more comfortable, to frontline hospital workers across the Sacramento area. We also conducted an Instagram interview with a doctor to inform and raise awareness with teens about the pandemic. We also continue to advocate for impoverished teens with our political leaders, as these teens are at greater risk during the pandemic because of a lack of resources.
When you're not in school or volunteering, what do you do for fun?
I watch a lot of Netflix and I also play tennis.
How can readers help?
Please visit Kicks4Keeps website for more information about how you can help.
Do you want to make a difference in your community like Divya Mamidi? Find local volunteer opportunities.
Share this post