Connecting Youth with Community Leaders, Teen Volunteers to Increase Civic Engagement
Meet Daily Point of Light Award honoree Sameer Jain. Read his story and nominate an outstanding volunteer or family as a Daily Point of Light.
17-year-old Sameer Jain says that many underserved youth in Chicago Public Schools don't have access to community resources, educational and civic opportunities. Volunteering to empower those stuck in impoverished or violence-ridden neighborhoods, Sameer is now making critical connections for students with community leaders, as he advocates for a better future for the children of greater Chicago.
Co-founding Our Safety USA in 2019 alongside other students in Naperville, Illinois, about 30 miles southwest of downtown Chicago, Sameer is working with Chicago Public Schools to facilitate classroom forums for youth and high school students to meet face-to-face with city authorities. Designed to foster opportunities for young people to talk to their elected officials and community leaders, these meetings are providing meaningful civic engagement for students. Most recently, leaning in to the dire need for educational support during the Covid-19 pandemic, the rising high school senior has held school book and supplies collections for students who lack adequate access to the internet, spreading opportunities for success to others.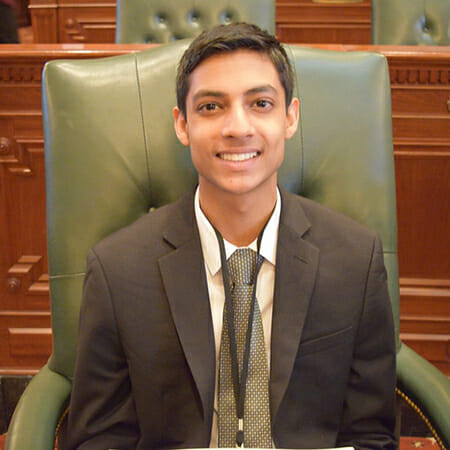 What inspires you to volunteer?
I started volunteering at the beginning of high school, and around same time developed an interest in civic engagement. As I started making an effort to get to know my local elected officials, I began showing up to community town halls and meet and greets, and time and time again, I noticed only one or a handful of people my age in attendance. I realized I was among a very small group of youth who even knew about how government functions and how young people can have a voice in that process. I decided to combine those two interests and make it my mission to increase youth civic engagement.
Describe your role with Our Safety USA.
As executive director and a founding member I manage projects and organizational initiatives. I check in with our student volunteers, and set up and maintain outside partnerships. Additionally, I work with Chicago Public Schools to organize our meetings and do regular field volunteer work on the ground.
Share one personal story with me from your volunteerism.
During the pandemic, we organized contactless pick-ups and collected hundreds of books and school supplies for donation drives for local schools in the West Aurora, Illinois school district. A good number of students there don't have access to quality WiFi at home that was required for remote learning. On the day of the book drive, we stopped by the high school to deliver the books, and a woman came out and greeted us saying that our supplies were being delivered to students in low income housing and also, to students at a local homeless shelter that didn't have any internet access. It was really cool to see how, even though it wasn't originally our intention to help kids in shelters, our support was helping in more ways than one, helping to keep their education going and keep their minds off of the pandemic and other stressors.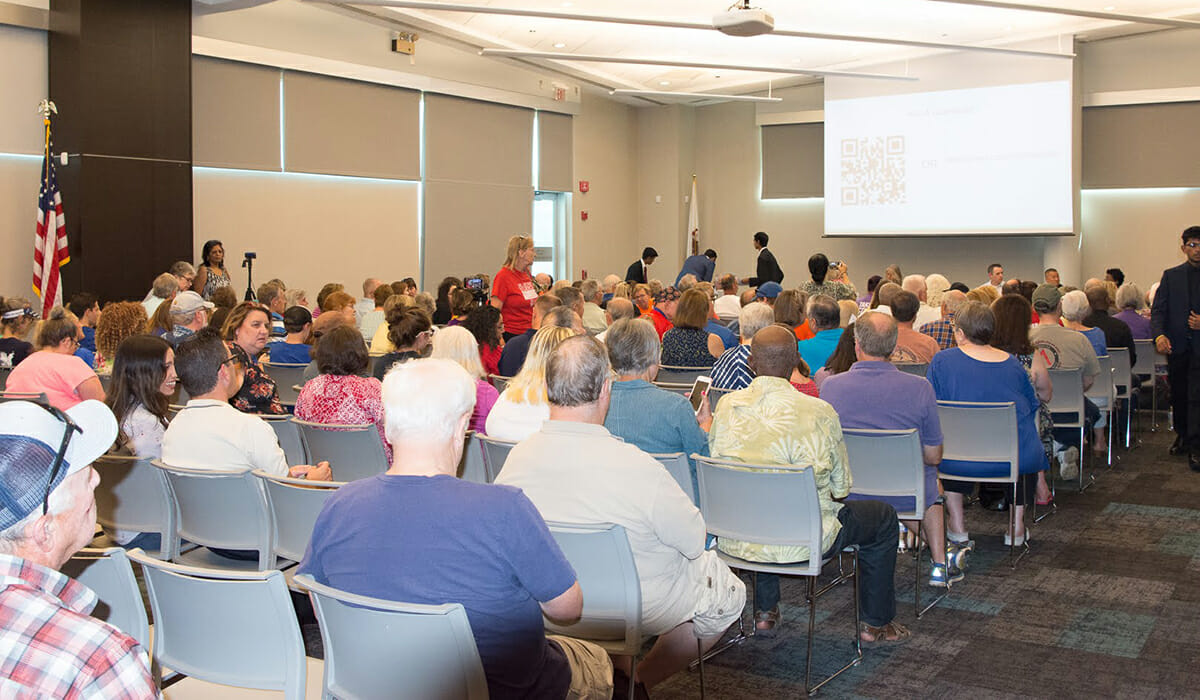 Why do you think it's important for others to give back?
We really tend to take for granted resources we have available to us all the time, something that is especially true in my community, whether it's educational or civically-oriented. We are stuck inside our own bubbles and forget about the people whose lives look drastically different than ours. Service levels those differences and the playing field, and makes sure people have equal opportunities to succeed and make their voices heard.
In one word, what does volunteering mean to you?
Contribution.
When you're not in school or volunteering, what do you do for fun?
Hanging out with my friends, playing music. I'm in a couple musical groups in my school.
How can readers help?
Please visit Our Safety USA's Instagram for more information about how you can help.
Do you want to make a difference in your community like Sameer Jain? Find local volunteer opportunities.
Share this post