California Woman Helps Abused Children on Road to Recovery
Meet Daily Point of Light Award honoree Tracy Sarge. Read her story and nominate an outstanding volunteer or family as a Daily Point of Light.
Content Warning: Points of Light is proud to share the following uplifting and inspiring story. However, we acknowledge that a small portion below may be difficult for some readers. We encourage you to please care for your own wellbeing above all.  
Statistically, one in four girls and one in six boys in the United States, has faced some type of abuse by the age of 18—physical, sexual, emotional or otherwise. When Tracy Sarge came across Room Redux, a nonprofit that transforms the rooms of such children in an effort to give them a new space to heal in and a fresh start, she decided to do something about it.  
Tracy studied psychology and early childhood education. She taught for a bit before becoming a mother of two and changing directions. With the flexibility of being a personal trainer and health coach, she invested more of her time in her kids' schools as they grew and in the Fremont, California community.
These days, she's also the unintentional parent to four cats after her daughter's cat had kittens and she couldn't part with them. And in 2019, as part of her "Year of Yes" inspired by the book by Shonda Rhimes, Tracy flew to Texas, where Room Redux was founded, to participate in her first room transformations.  
"It was at a time when I felt like the country was in a little bit of turmoil. There was a lot going on," she recalls. "There was a lot of divisiveness and anger, and I wanted to figure out a way that I could make a difference instead of just sitting at home and being irritated or upset about the situation." 
What she discovered there motivated her to start a chapter of the organization in California, Room Redux Bay Area. One of her first calls was to Michelle Schmitz, a swim team parent who became a training client and friend of more than 14 years. 
"I thought it was great, because her daughters were out of the house. It was a perfect time. She was going to have quiet. She just dove right in. And she didn't know how to do a nonprofit. She just jumped in with both feet and has figured it all out. I so admire her for doing that," Michelle says. 
Between looming COVID concerns, an unexpected medical issue and starting a nonprofit, Tracy was understandable anxious and overwhelmed. Luckily, after joining the Chamber of Commerce, she finished the paperwork and got approval before the world went into lockdown, making her feel more in control.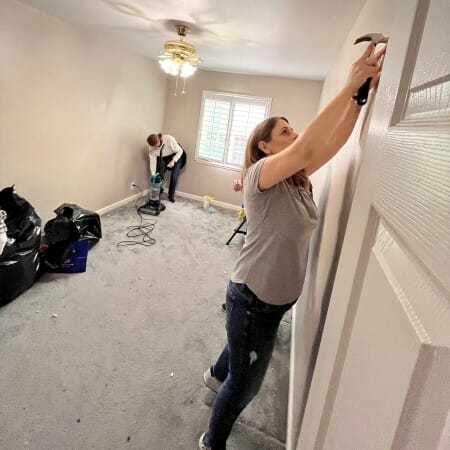 Leaving her paid work behind, Tracy works 40- to 60-hour weeks. Knowing there were children forced to shelter in place with their abusers during the pandemic is particularly motivating. Some children continue to be traumatized by getting help but are then returned to the space where it happened.  
"The hard thing was convincing businesses and different organizations to utilize us. We were going into an area that was very confidential. It was a very sensitive subject, and not being able to go personally and introduce myself to people was difficult. Having to do everything via email or phone calls was hard," she says of the pandemic. 
Today, her role varies but often includes building relationships and holding meetings with people in the community to create a network, particularly with places like health and wellness organizations and police departments. She organizes fundraisers, answers emails, contacts referrals and drums up donations from local businesses. 
Next week, she's setting up at a community event called Street Eats to gain visibility as a source of information for families and as a place to refer a child.  
"We help these children, help the families but we also help the community economically, because we help provide services that then the community doesn't have to pay for and maybe don't have to provide," she states.  
Referrals generally come from law enforcement, counselors, teachers and other organizations in the field. Room Redux requires that children actively be in or previously participated in counseling for the abuse. The team works closely with their counselors, caseworks and therapists to meet each individual's needs. For example, many children have issues with being in the dark, so Tracy plans things like task lighting and motion sensor lighting to make them more comfortable. Water features can also be calming. 
After speaking with Tracy, Michelle immediately volunteered to help. What started out as a transformation day role evolved into a vital part of the initial room assessment. 
"I'm a civil engineer, and I love to move furniture around, so was a good fit for my brain and how my brain works. She made me her person that helped do the sketches, and we do a lot of the measuring together," she adds. 
When the plan is ready, 12 to upwards of 20 volunteers work together to renovate recipients' rooms in a single day. Many of them are not experienced in construction but are simply caring citizens who have either been affected by abuse themselves or are familiar with someone who has. 
"I feel like our team of volunteers is like a little family. We all know each other. We know who does what best," Michelle adds. 
Since its inception, Tracy's chapter has completed 37 rooms in the Bay Area. While the team doesn't stick around to meet the kids, family members will sometimes send videos or audio of the big reveal.  
"I joke about it, and my family teases me. I've never listened to one where I don't cry," Tracy confides. 
She feels like her team has a small part in helping the whole family get past the trauma. While they're in the throes of counseling, facing the abuser and trying to move forward, Room Redux is there to help, no strings attached. They don't even ask for credit. Parents can explain the room changes however they want. 
"We had a grandmother tell us one time that we renewed her faith in humanity, because she was feeling really beat down by the systems that she was having to go through," Tracy says. 
Parents and caregivers talk about how children are more confident and sleeping in their room again after avoiding it for a year, inviting friends over. The results are clearly visible.  
The community is taking note as well. Their most recent fundraiser, Rooms in Bloom, was attended by 125 people and exceeded all expectations for their first in-person opportunity to show people what they do.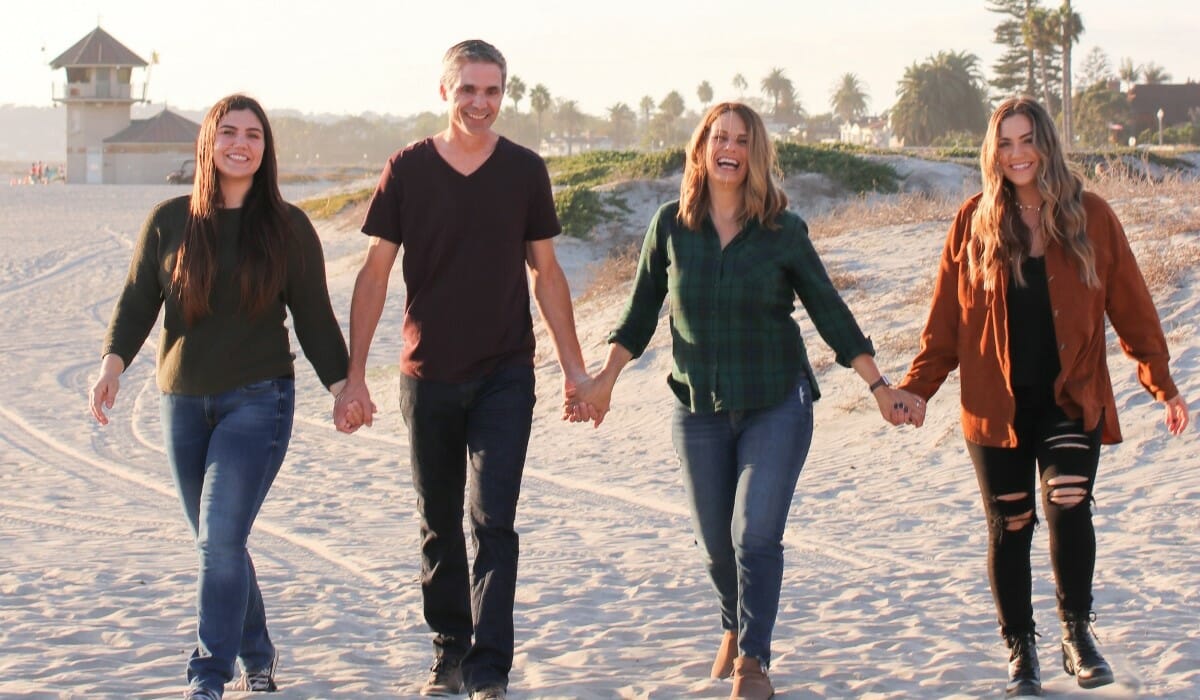 "We were shocked and touched by people's generosity and how much they cared. Right now, we live in a world where the disconnect from people and the anger is blasted everywhere," Tracy reflects. "I think people don't realize that the majority people are truly good people that want to make a difference and come together to help." 
As Tracy looks towards the future, she hopes to turn many of the volunteer positions into paid opportunities in an effort to bring in more experiences help. She also dreams of starting chapters in other parts of California and beyond.  
"Tracy has a tremendous amount of empathy. I think that she and I share that to the point where there's almost pain if you feel like you can't help somebody," Michelle says of having to turn people down due to lack of proximity.  
In the meantime, Tracy will continue advocating for children affected by abuse and building her organization one day at a time. Next on her list is finding a space to store donated furniture in an effort to reclaim space in her house. 
"People feel like you get to a certain age and you've done what you're going to do. I'm 55 right now. I've learned how to work on websites, social media, how to connect with people in a different way. And it's given me a whole new group of people that I interact with," she states. 
The magnitude of what she has accomplished recently hit her during an event with a speaker from the UCSF Benioff Children's Hospital. 
"We had a whole audience sitting there. We had people willing to make thousand-dollar donations to us. And it was just because I stepped out of my comfort zone and did something that maybe I wouldn't have done before." 
If you or someone you know has experienced the trauma of sexual assault or rape, you can support them by listening, letting them know you believe them and offering to help them find medical attention or mental health support. Contact RAINN to find help near you or call 800-656-HOPE (4673) to talk to a trained crisis counselor. These services are free and confidential.   
Do you want to make a difference in your community like Tracy? Find local volunteer opportunities. 
Share this post