High School Student Makes an Impact Through Civic Engagement
Meet Daily Point of Light Award honoree Maya Sriram. Read her story and nominate an outstanding volunteer or family as a Daily Point of Light.
Despite the challenges of navigating life in the middle of the COVID-19 pandemic, 17-year-old Maya Sriram sought out ways to help others in need — including students struggling with online learning. With the nonprofit Edutine, think "education" and "quarantine," Sriram tutored kids of all ages on various subjects including art, STEM and even curriculum she invented. Her service didn't stop there. While tutoring, Sriram also took on an internship, co-founded an art and neuroscience-focused nonprofit and worked to end food insecurity in her community.  
What inspires you to volunteer? 
I mostly started doing my general volunteering during the COVID-19 pandemic when I was about in the middle of eighth grade. I was at home during that summer and I was thinking how hard it was for me to follow along with everything that my teachers were teaching online. If it's hard for me and I have a solid foundation in all of these subjects already, I thought about how it must be hard for kids who are learning all of this for the first time or kids who don't have a solid foundation trying to follow along with something difficult.
Describe your volunteer role with
Edutine and other organizations you're involved in
?
I decided to try and find a way for volunteers to tutor other students since I've always liked working with other people and working with kids, that kind of thing. I started looking for an organization to work with and it ended up being Edutine, like a combination of education and quarantine. We're essentially trying to help the kid whose education is impacted by the quarantine get back up to speed.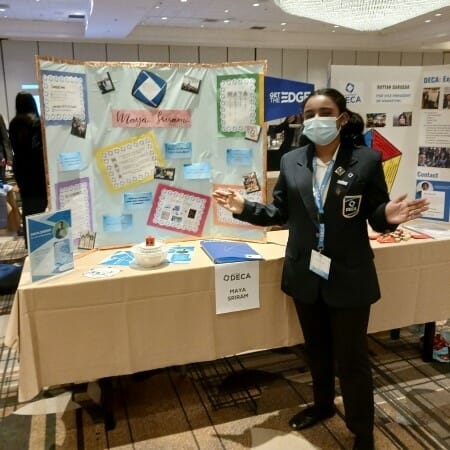 I also interned as a volunteer with an organization called Aram Sei that I've known about for a while after they opened up a handful of spots on their team. I was able to do a lot of work with them. I've always been interested in business, and I was able to grow my business skills and at the same time do something for the community. It was all online so it was wonderful. We were raising a lot of money and I kind of fell in love with volunteering again.  I worked with a couple of other organizations as well. I started volunteering with a group called Blueprint Oasis, where we helped food insecure communities by redistributing food. I hosted a project with them and raised awareness about food labels. My volunteering has just kept growing and growing. I work with a lot more organizations; I'm now with North South Foundation, which is an organization I've been participating in competitions with for a really long time. I help them by coaching and by hosting some science pro webinars and I get to tell a lot more people about what we're doing.  
What's been the most rewarding part of your work? 
Definitely seeing the effects of my actions in my community. I co-founded a nonprofit with my friend called the Neuroscience Art Option. We have a group of 30 students and we all work on creating art and then we host events where we sell our art and donate the profits to neuroscience and raise awareness about neurological diseases or health research. I just have a true passion for science.  
A lot of the time with volunteering, it may feel like you're doing a lot of work that you don't see, but I have directly seen my work affect others. That's the best part of it. 
What have you learned through your experiences as a volunteer? 
I wanted to expand my skills in high school and sometimes it can feel like you're trapped with what you're learning in high school. I learned that I want to set up some kind of a future for myself where I can make all these opportunities to continue learning on my own. I also do a lot of volunteer tutoring so all the kids that I tutor also teach me things about knowledge and remind me of past topics that I don't exactly remember anymore but are important for me to understand. I've learned a little bit more about how it's not always about earning money or benefiting yourself, a lot of it's about giving back and making sure that most people can benefit from what you're doing. It's my responsibility to make sure that everyone has these opportunities. It's not always about me.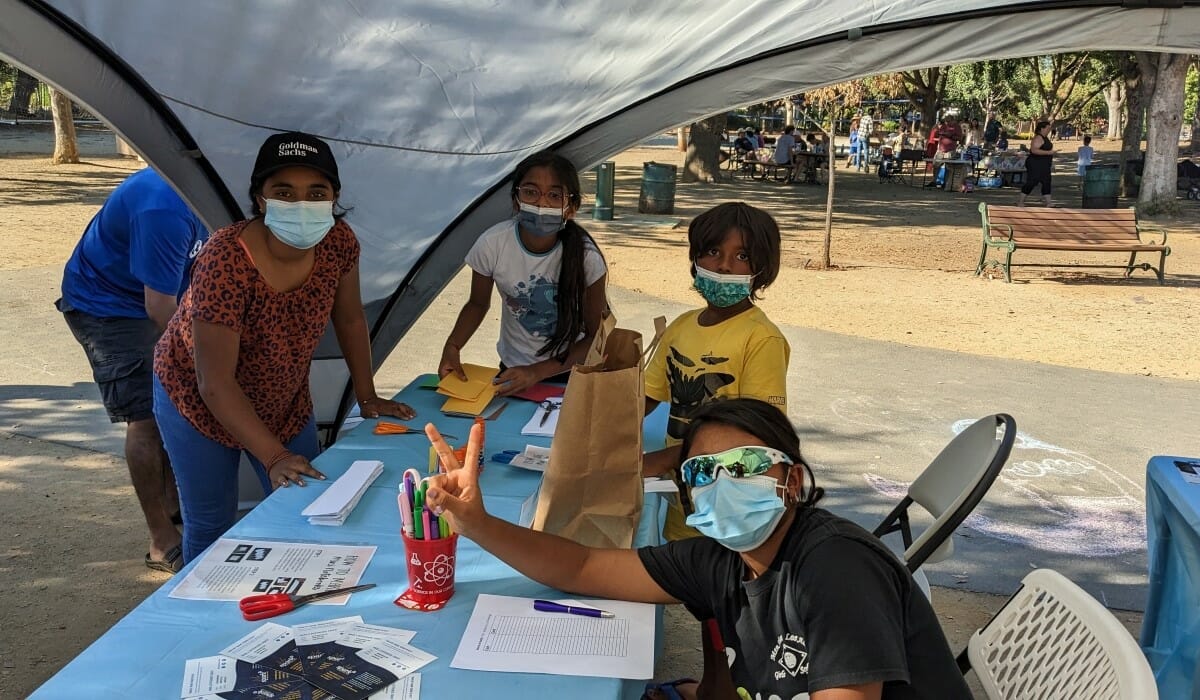 Are there any future partnerships, programs, or events that you are excited about?
We're organizing our next in-person auction for Neuroscience Art Option, it's going to be around the first week of June. We're also looking into hosting some summer programs for kids who are from primarily low- income communities. They can learn a lot more about science, art and STEM in general. The other thing that I'm also interested in with education this summer is that we're going to have summer tutor programs so I get to bring back my group classes. 
Why is it important for others to get involved in causes they care about? 
It's our job to work on equalizing this divide in knowledge. I think that if you have a particular skill that's useful in the world, and you really think that you've done well with that skill, then you can help others who are having trouble with the same thing. It's your responsibility as a human being who has a responsibility to each other because you have to share that with the world and make sure that a lot of people can benefit from what you've been able to learn from. 
What do you want people to learn from your story?
The COVID-19 pandemic actually helped a lot when things shifted online, it was easy for me to involve myself in many different organizations without necessarily having to go around. I was able to have the same impact online with online fundraising and whatnot. It made the time commitment a lot easier. So even when you do have problems, you can always find some way to help others. I'm sure you have your own skills that can be helpful. You  shouldn't let your situation stop you from helping others. 
Do you want to make a difference in your community like Maya? Find local volunteer opportunities. 
Share this post