California Woman is "Grandmother" to Kindergarteners Developing Reading Skills
As an AARP Experience Corps tutor, Cadie Marotta is sharing a lifetime of knowledge with the youngest minds in her community.
Assigned to Earl Warren Elementary School in the Sacramento, California school district, where less than one-third of 3rd-grade students meet or exceed language arts standards, starting pre-fluency skills with children at an early age is crucial, Cadie says. The 69-year-old, who worked for the state before retiring, is tutoring kindergarten students so that they develop reading skills and hopefully, she says, cultivate a love for reading that will carry them through their academic careers. In addition, Cadie is a valued presence in the classroom, where increasing classroom sizes means that not every child can receive the extra attention they sometimes need.
Making a lasting impact on the newest generation and contributing to her community's ability to thrive,
Cadie is spending more than 100 hours in the classroom annually, and is today's Daily Point of Light award honoree. Points of Light spoke to Cadie to learn more about her volunteerism.
What inspires you to volunteer?
I was a single mom to my kids. My son had learning disabilities and struggled through school. I saw how hurtful it was for him to not be able to learn as quickly as his sister, and it was important for me to help support children like him in the community, now that I have a chance to give back.
Describe your role with as an Experience Corps tutor at Earl Warren Elementary.
Through the AARP Experience Corps, which is managed in Sacramento by the Sacramento Chinese Community Service Center, I work with a handful of children who are new readers and need some extra help. Some kids are coming into kindergarten without nursery school, and some don't speak English. They face a lot of challenges. I'll meet with the students in groups of 2 or 3, and we work on vocabulary, sight words, sentence segmenting. We integrate games into the program, it's one of the most fulfilling things I've done in my life. I also volunteer in the classroom by assisting the teacher, and help to give individualized attention to kids that need it. If one of the kids needs help with math, or their ABC's, they know they can come to me.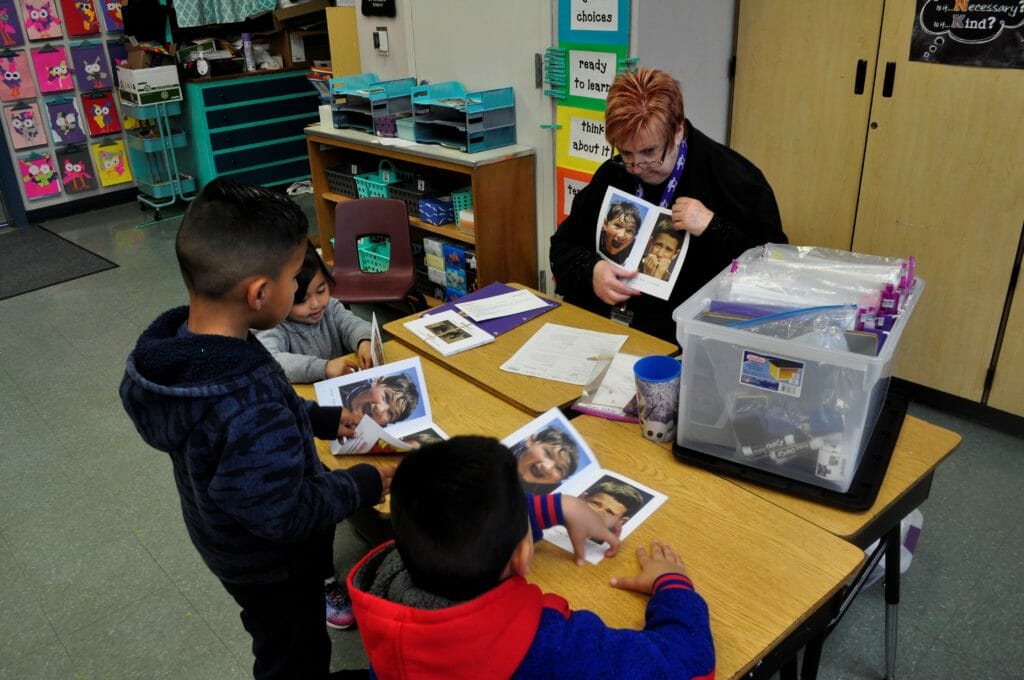 What's your life motto?
'It could be worse.' I'm very grateful for the fact that I'm economically comfortable thanks to many, many years of hard work, and I'm relatively healthy. I'm grateful I have the resources to do this volunteer work.
What have you learned through your experiences as a volunteer?
Initially, I was really nervous to go into a classroom because I'd never worked one-on-one with little kids. I'd raised my own kids, but I was also working full-time while doing so. Through this volunteerism, I've learned that I really have resources of patience that I didn't think I had. I have a sense of fun with them that I didn't get a chance to experience with my own kids. I'm kind of like a pseudo grandparent. They all come to 'Miss M' and I get hugs. When they're lining up to leave for the day, I'll say, 'see you later, alligator,' and they finally learned to say, 'after awhile, crocodile" (laughs).
What does it mean to know you're helping other people?
As part of each tutoring session, I read from a variety of children's literature and poetry to share my excitement and love of reading with my students. It is a extraordinary feeling when I know I've read a book that really engaged my students, and when they hang over my shoulder to see what comes next. And I now know more about dinosaurs and dragons than I ever thought I would.
Share one personal story with me from your volunteerism.
One little boy, he's one of my wild men. He's tends to challenge authority. He's finally starting to work with me. One day, we worked with Legos for an activity, and he put together a very well planned building. I told him, 'Jayden, you have a very logical mind.' He said, 'what's that?' I said, 'you figure things out.' He looked surprised. I told him he could be an engineer! And he had a startled look on his face. I think I put a little bug in his mind. Now I remind him each day that he has a logical mind. With little people, you never know what key thing or experience will stick in their head, or what will spark their imagination. Anything I do, or teach them, may turn out to be an impactful experience that they take with them in life.
What do you want people to learn from your story?
It doesn't matter how long you spend volunteering. I do it out of love, so I spend scheduled time in the classroom each week, but whatever volunteer hours are put in, I think they're valuable. Volunteerism as a goal is important in itself regardless of whether people are volunteering with children, old people or teenagers. It is all important, and it all counts.
How can readers help?
Please check out AARP's Experience Corps website for more information: https://www.aarp.org/experience-corps/experience-corps-volunteer/
Do you want to make a difference in your community like Cadie Marotta? Click for local volunteer opportunities.
Share this post