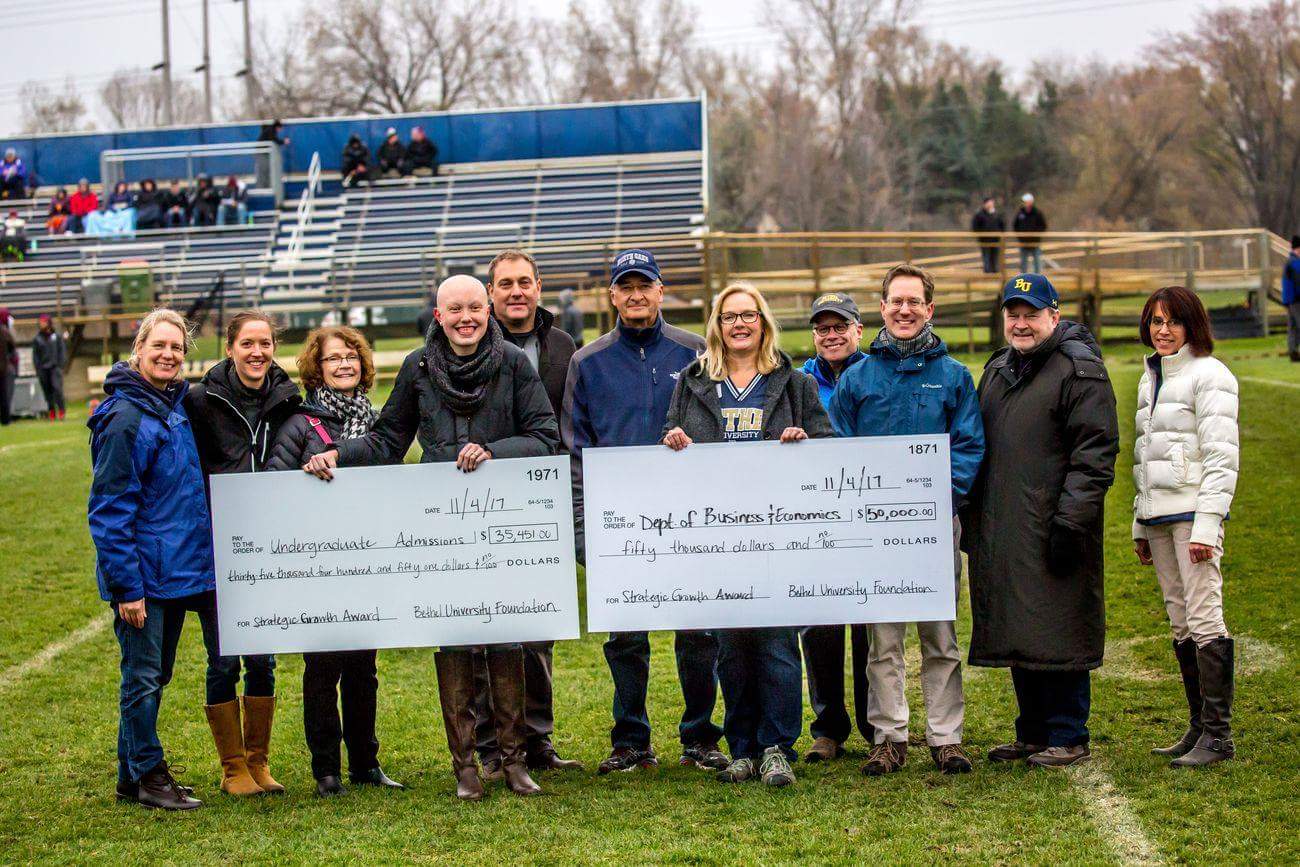 For the last eight years, Cedric Long has served as the chair of the board for Community Dental Care, a nonprofit organization that provides dental care for underserved populations. At Bethel University, Cedric serves on the Bethel Board of Governors and the Bethel Business Department faculty advisory council, which advises professors on business curriculum from a "real world" perspective. Cedric is also in his fourth year as a member of the business department mentor program, advising and encouraging business students on courses of study, business careers, and general life advice.
Last year Cedric, took part in the annual North Haven Church Operation Christmas Child, which helped pack 5,825 shoe boxes full of hygiene products, school supplies, toys, and clothing for children in need. Cedric also serves on the Board of Elders and helps run many of the church's programs and activities.
Cedric is today's Point Light, and Daily Points of Light spoke with him about his work and motivation to serve.
What inspired you to give back?
I have been blessed with many opportunities and I want to give back in ways that benefit individuals and the community. I want to use my skills and experience to help others. I enjoy being part of an organization like Community Dental Care that helps people that do not have a lot of resources and we make their lives better.
I also enjoy my roles in working with students and young people [at Bethel University] to give them some advice and encouragement based on lessons I have learned in my life and career, hopefully making their path a little bit smoother and encouraging them to work hard and achieve their full potential.
What is the most important lesson you've learned through your experience as a volunteer?
The most important lesson I have learned as a volunteer is when I help others it ends up benefiting me just as much through the encouragement I get from getting to know other people, learning from them and seeing them do well.
Why do you think it's important for other people to volunteer?
I believe that we are all at our best when we are working to help others and make our community better. I encourage others to volunteer because helping others is a blessing to both the giver and recipient.
Do you want to make a difference in your community like Cedric? Visit All For Good to find local volunteer opportunities.
Share this post
---