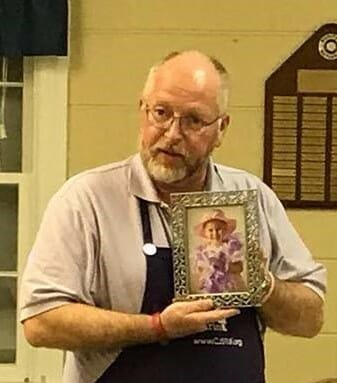 Ashland, Virginia resident Roger Reynolds, serves as marketing chair on the Market Ashland Partnership (MAP) board, a nonprofit that supports local businesses and helps nonprofits obtain discounted marketing assistance and monetary and material donations. Roger staffs MAP booths during events and often helps promote the organization's events on radio and TV, and in print media. Roger also serves on the "Ashland Casino Royale" committee, a fundraiser for MAP and the Kiwanis of Ashland.
"Volunteering is therapeutic to the volunteer as well as those benefitting FROM the actions of the volunteer. It's also incredibly necessary," said Roger, who is the cofounder of CJ's Thumbs Up Foundation, which provides assistance to families of children with chronic and life-threatening illnesses. "Many organizations cannot function without their volunteers."
Do you want to give back like Roger? Visit All For Good to find local volunteer opportunities.
Share this post