Celeste Roseberry-McKibbin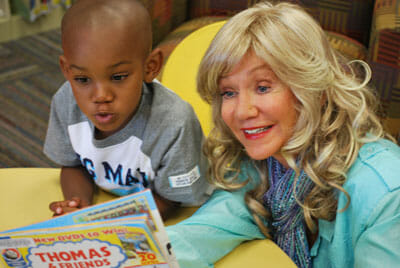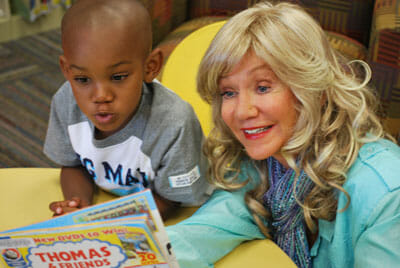 One of the greatest predictors of children's literacy and overall academic success is the number of books they have available to them at home. Every child deserves the opportunity to experience the magic reading can bring and walk through the doors literacy opens. Celeste Roseberry-McKibbin of Orangevale, CA, is hard at work to make this a reality.
As a practicing speech-language pathologist and university professor at Sacramento State University, Roseberry-McKibbin began collecting children's books for a master's student thesis. Inspired by her mother who started a children's library in the Philippines, Roseberry-McKibbin continued collecting children's books in her memory. To date, Roseberry-McKibbin has been able to organize more than 100,000 book donations to different schools, reading programs, Boys and Girls clubs, food banks and families in Samoa, Ecuador, the Philippines, El Salvador, Mexico, the Dominican Republic and Nepal.
Roseberry-McKibbin is the mother of a child who suffers from dyslexia and other written language problems. She has seen first-hand the heartbreak and pain for a child who cannot read and write. Roseberry-McKibbin worked hard to help her son overcome these difficulties and encourages all parents and other caregivers to love, talk to, and read with their children daily!
Roseberry-McKibbin has held numerous successful book drives in the Sacramento area and beyond. She has also launched a website to help others learn how easy it is to start their own book drive. It is Roseberry-McKibbin's mission to increase the literacy skills of at-risk children living in poverty to build a better and brighter future.
Do you know someone working to bring academic success to underprivileged children? Nominate them today for the Daily Point of Light Award!
Share this post