Champion of Compassion and Community Service Lends Her Time and Talent
Meet Daily Point of Light Award honoree Deb Landry. Read her story, and nominate an outstanding volunteer or family as a Daily Point of Light.
Deb Landry, the co-founder and executive director of Crossroads, has dedicated the past 24 years to fostering a culture of volunteering and empathy among youth and adults alike. Founded on January 1, 1999, Crossroads Youth Center (CYC) emerged as a beacon of hope and positive character education.
Deb, driven by a vision of a socially responsible and inclusive society, has been instrumental in shaping CYC into a 501(c)(3) organization that empowers youth to value and participate actively in their communities. Under her leadership, CYC has evolved into a sanctuary that is safe, educational and accepting for all, nurturing future leaders and volunteers.
Deb's leadership has seen the volunteer and community service program at Crossroads flourish, accumulating more than 20,000 hours served in Maine annually and extending its reach across the United States. Her programs inspire youth to honor diversity, respect and community, engraining these values in their daily lives. Her dedication is not just about hours served; it's about lives touched and changed.
One of Deb's most commendable contributions is her relentless advocacy for bullying prevention. Her work with the Unity program has garnered national appreciation. Through her tireless efforts in lobbying for laws to protect children in schools, she has played a pivotal role in creating safer educational environments for all students. Her advocacy underscores her commitment to ensuring a world where kindness, honesty, respect and inclusivity are not just ideals but realities.
Read on to find out more about Deb's inspiring journey and the profound impact of her volunteerism.
What inspires you to volunteer?
It's just something I wanted to do. I felt like I had to. I don't even look at it as volunteering. Service is just a part of my life. It fits into everything else – kids, work. I'm compelled to do it and have been all my life.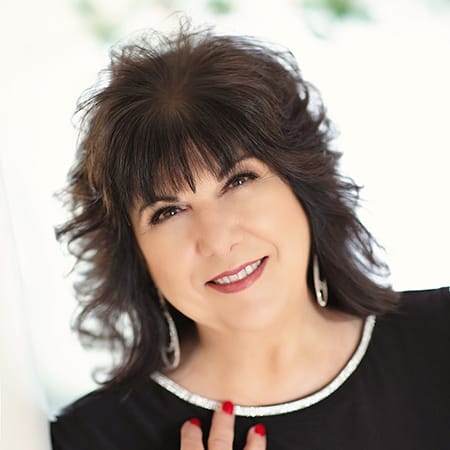 How did you get started with this initiative?
Crossroads Youth Center will be celebrating its 25th anniversary in January. My husband was taking a post graduate course at a seminary when he was getting a Certificate in Christian Education. He was able to get extra credit if he started a program. He initially thought he'd start this in our church, providing an afterschool space for kids who just didn't have anything to do.
It grew so fast. It was supposed to be a trial-and-error thing for the kids in his Sunday School class, and it just blew up. I don't know how it went from Point A to Point B, but all of a sudden when we opened, it was for the community members and not even many kids from our church. There were so many kids who didn't have any place after school if they weren't involved in sports.
The organization itself has evolved over many years. We don't have a specific after-school program anymore; all we have are programs, which can take place any time – after school, Saturdays, once a month. We started programs as we saw kids who needed them. I've worked with a lot of kids with ADHD. Kids questioning their sexuality. You don't know what's going to happen. We had an art-based program. We did a theater program, with full-fledged productions. It's just taken off.
Describe your volunteer role with Crossroads.
I'm the founder and executive director. So, I take care of the business side. I write the programs. I've been on a mission for bullying prevention. I've lobbied a lot in different states. I've helped get a few laws passed in Maine. I've worked on three over the last 18 years.
I wrote a book – I got a grant to write it – and now I own a publishing company. I go around to schools talking about bullying prevention. Then, I started training volunteers. Now, this program sends high school and college-aged kids into schools to read the book and talk about core values, like respect, compassion, honesty and inclusion. Of course, the kids really relate to these younger volunteers more than me, so that's been a win.
We hire program directors. We encourage kids to start initiatives they want to do. People come along and pitch program ideas. We help them obtain grant money and start those programs. We provide support.
What are your long-term plans or goals for the organization?
Well, it's 25 years old and I hope it reaches 50. I think we just keep going. It's an educational organization, and we just keep evolving. There have been years we've been really small, and years we've been really big. It's whatever the community needs. We raise money for scholarships for kids to go to college. The plan is to just keep going.
What have you learned through your experiences as a nonprofit leader?
This type of work isn't for the weak. You've got to have passion and be committed. Without the passion, you may burn out because it's not income-producing work. You're contributing to the community.
One thing I really realized is that as I'm teaching children to be resilient and to volunteer in their community, hopefully they'll carry those values and actions into their adulthood. I hope they have the same feelings I do when they're adults. Giving them that little piece can help them for their future. The people volunteering get as much out of it as the recipients of their volunteerism. They're learning, they're getting self-confidence and self-worth. People who volunteer live longer. I think everyone should volunteer and see what it's like on the other side.
Any advice for people who want to start volunteering?
We have 500 to 1,000 members, with an active 100 to 150 members and I like to find out what they like to do, then find a program that allows them to do that. Everyone volunteering in something they're passionate about – that's how you sustain this work.
There are a ton of things out there you can do. First, find out what your passion is and follow that. Do you like the arts? Sports? Once you identify that, follow that and find a program or organization that helps you do that. You can sit at home and make blankets for animal shelters or the unhoused community – our kids did that through COVID. It's endless, what you can do, and when you get down to your passion, you can find something to volunteer with.
What do you want people to learn from your story?
Every time I give a talk on bullying prevention, I mention acceptance. Bullying is a symptom of a much larger disease we have in this country, which is the lack of positive character and self-esteem and social awareness. We spend a lot of time teaching tolerance. Loving each other.
Not judging. If we all had respect – mutual and self – we wouldn't have the issues of bullying and hate crimes. So, teaching kids to be resilient and have self and mutual respect is our basis.
Do you want to make a difference in your community like Deb? Find local volunteer opportunities.
Share this post