Be the Change: This Chicago Mom Engages Neighborhood Kids to Make the Community Safer and Better for Everyone
Meet Daily Point of Light Award honoree Aisha Oliver. Read her story, and nominate an outstanding volunteer or family as a Daily Point of Light.
When Aisha Oliver moved from LeClaire Courts, a community on the south Side of Chicago, to the Austin neighborhood, she missed the family-oriented, close-knit neighborhood she grew up in. Living in a new place touched by gun violence and gangs, Aisha started building bonds through volunteerism.
Today, she is a 39-year-old single mother of two biological teenagers and a "bonus baby" she met while volunteering in the park district, now 21. She took in the third when he was in 3rd grade upon learning of his home environment. The connections she'd built with kids in the community led her to create the Root2Fruit Youth Foundation in 2009, a nonprofit that gets young people engaged, and that work led to her day-job as the Community Engagement Specialist at Lurie Children's Hospital, where she dedicates her career to outreach as well.
Three years ago, noticing an increase in violence in the area, Aisha worked with local youth to create the Austin Safety Action Plan (ASAP), a strategy that has decreased gun violence 30-50%. Inspired by her old journals, she followed that up with her first book, designed to give kids hope that they, too, can move beyond challenges and become agents of change. Aisha's tireless commitment to kids on many fronts has made her a neighborhood hero and a model of what community engagement can be.
What inspires you to volunteer?
I'm focused on being a change agent for Black people in Black communities, especially in cities like Chicago where it's never been a level playing field. I'm from one of the hardest hit communities. If I could find a way to do better and be better, so can they.
My first love is dance. I got started volunteering by teaching dance in our local park districts for free to neighborhood kids. I wanted to share my classical ballet training with kids who didn't have the same access.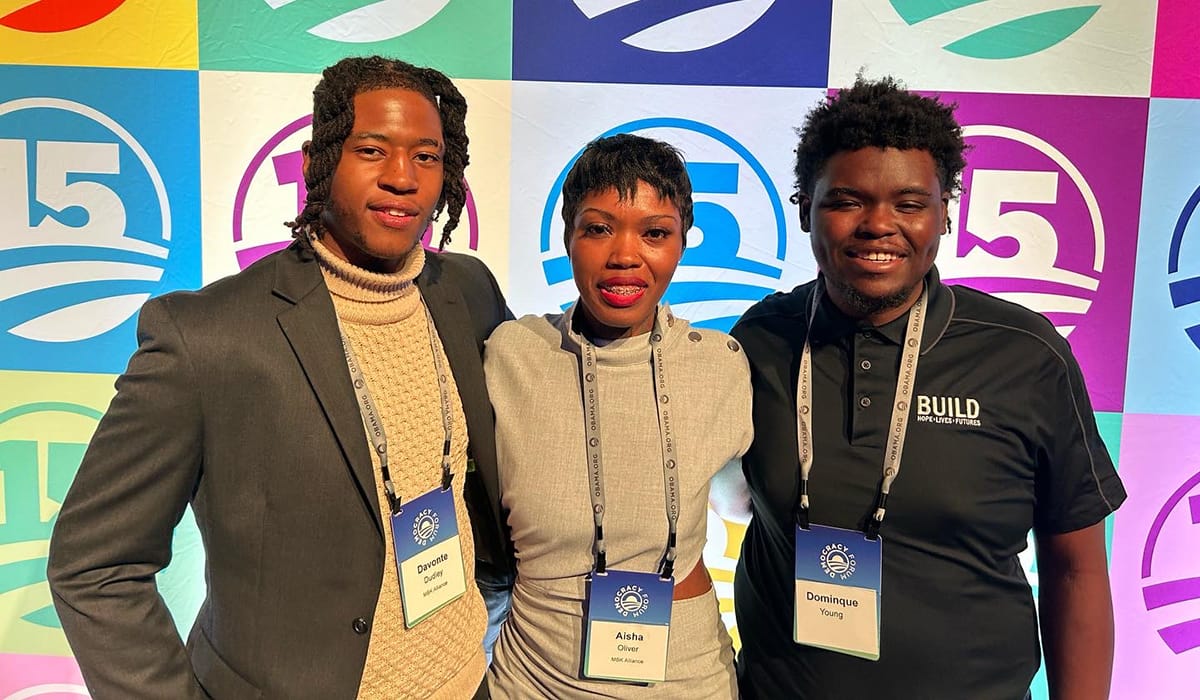 Tell us about your volunteer role with Root2fruit Youth Foundation.
I started Root2Fruit after being in the park district running those teen clubs and seeing how kids found a safe space within me. I'd plan things to get them together and expose them to things outside of the community. I became the neighborhood mom.
I've spent a lot of time going to graduations and taking kids to doctor's appointments. I've done things that people wouldn't have thought about doing with kids that weren't their own. But in my eyes, all of these kids are mine. Someone told me one day this if this is what I really wanted to do that I should probably start an organization. So, I did.
What inspired ASAP?
We created ASAP three years ago. A three-year-old was shot and killed in the back seat of a car, and I couldn't understand how people weren't in an uproar. I didn't know the baby or his family, but this happened on my block. It weighed on me.
I invited the neighborhood kids over for a meal to talk about the things happening around us and how that made them feel. I had 12 young men meet weekly for nine months, and I took notes on what we talked about. When I presented it back to them, we decided to turn it into a blueprint for safety in our community. And that was ASAP, a hyper-local, intergenerational safety plan that's based on community engagement, diversion and violence prevention methods.
We started by holding community conversations. Kids walked people through the safe zone and explained the plan. Everything we did was youth-focused and youth-led.
What are your long-term plans or goals for the organization?
I want it to leave it in the hands of a young person who came up in Root2Fruit. I've always told them they have to learn how to do everything I do. Not everyone wants to lead an organization, but I want them to have the experience. A lot of these kids have known me since they were in third or fourth grade.
For three years straight we've been able to decrease violence in the safe zones. It's had a greater impact than organizations with million-dollar budgets. Being born and raised here, we can do things that others cannot. Now the goal is to take our blueprint and teach others how to do the same in their communities.
What's been the most rewarding part of your work?
The most rewarding part is seeing kids make a decision to have a better life. One of the biggest things that hurts a lot of the kids in my community is losing hope. I can't exactly give them hope, but I can promise that if they stick with me, I'll show them a better way and find resources to get them to a space where they feel like I can do this. I want to see these kids win.
What have you learned through your experiences as a volunteer?
Time is the greatest gift you can give a kid. I've had a greater impact because when other people didn't show up, I did. Working with the street is a different type of work, and there's not a paycheck attached to what I do. I still have to work a job, but I know that I'm making a difference in their lives, and they show me that with the respect that they give me and this neighborhood. I appreciate them.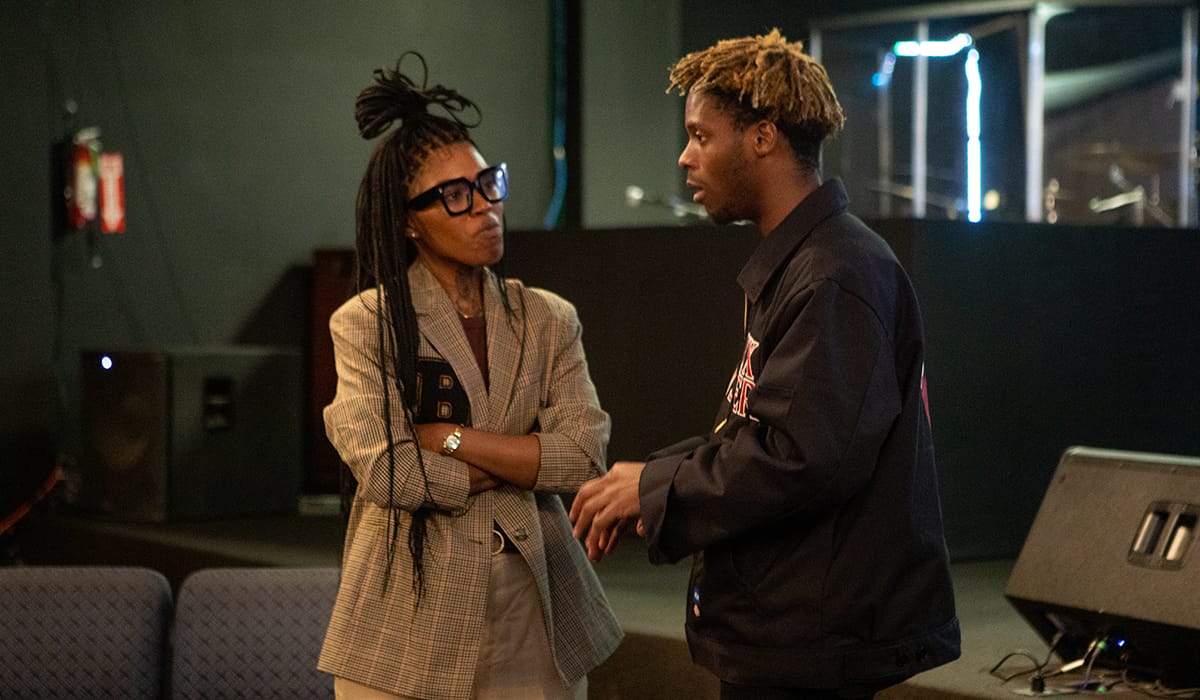 Tell us about future partnerships, programs or events that you are excited about.
This is our fifth year of doing Ruby's Roses, an event we do around Christmas to honor a homeless woman who used to sleep under a viaduct in our neighborhood. Miss Ruby passed away, but I'd been teaching the kids to acknowledge her for years so they would take her food and speak to her. We treated her like a human and acknowledged her as one of our elders.
We celebrate her every year by giving back to the community—toys, dinner, etc. And we invite families who are really hard hit to partake with us. Volunteers come from all over. It's a way to build bridges.
Why is it important for others to get involved with causes they care about?
It's really important to start from the inside-out instead of attempting to wait for someone to come in and do the work for you. To have a bunch of kids leading those efforts makes a difference; it leaves a mark on people and makes them want to go back and do more. I teach these children to be solutions-based in order to create the change they want to see.
Any advice for people who want to start volunteering?
Remember what it feels like to not have or to struggle, or look in your community and think about the things that make you feel uneasy. Then, think about what you can do to affect change, even on a small level. If you know the issues, you can figure out the solutions.
What do you want people to learn from your story?
Not all heroes wear capes.
Do you want to make a difference in your community like Aisha? Find local volunteer opportunities.
Share this post