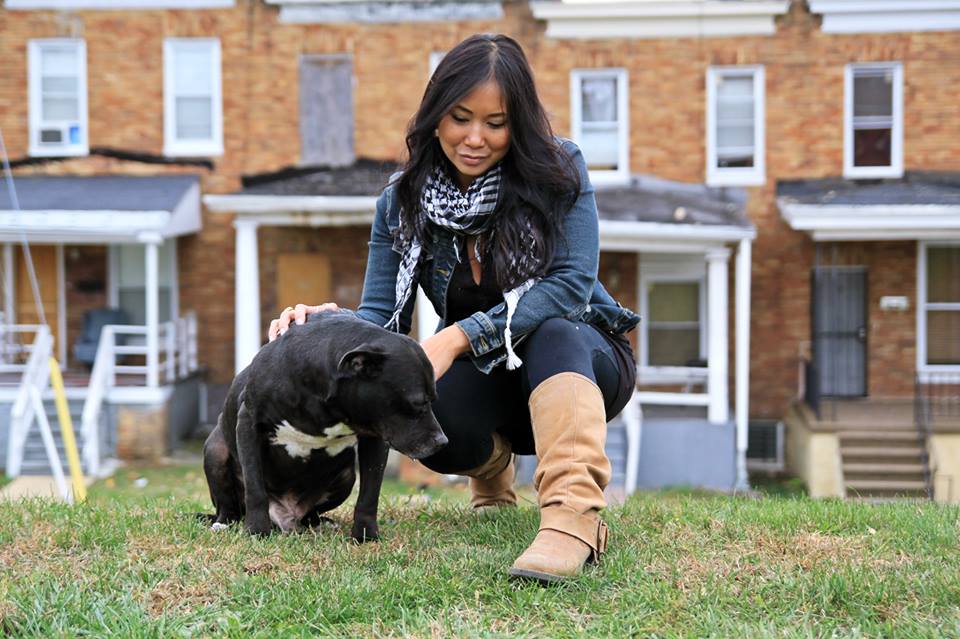 Rescue Well was founded by Christine Sandberg in Baltimore, Maryland in 2011. Since its launch, it has grown from offering post-adoption support to the city shelter, to offering several programs across Maryland, Washington, DC and Northern Virginia. The organization focuses on improving the lives of both pets and its owners. Rescue Well proudly serves without judgment or expectations.
The organization helps connect people with things they need, so they can safely rehome their pets, or keep pets healthy and fed. Supplies and vetting are provided by donors or out of pocket. They do not force people to do anything, rather, they provide owners with information and resources to make their own decisions.
Sandberg and her team spends hours a day in Baltimore City's and Baltimore County's most at-risk neighborhoods. Her mission is to: Engage, Educate, then Empower the communities they serve. They listen to people's views on pets and abuse and gets to the core of why these things are happening, and they do so in partnership with Animal Control. Sandberg builds strong community relationships, and helps residents by connecting them to solutions that solve deep-rooted issues. This focus on the owner is what she calls "working our way up the leash". She believes cultural change happens one resident and one choice at a time.
In the Well Placed program alone, the team manages 50 re-home requests every day, and they either offer resources to retain the pet, or they provide free marketing and screening to safely re-home them.
They also operate a crisis hotline that serves pet owners that are in homeless, crisis, and domestic violence shelters, the local Veterans Administration Hospital, and the general public. Each month, the hotline receives between 800-1,200 calls.
There are thousands of animal rescues across the United States. Rescue Well is not a rescue, but rather they support shelters (for both humans and pets), rescues, humane organizations and the community at the ground level.
Sandberg has created innovative programs and executes them flawlessly. Her concepts are initially thought to be completely unattainable, yet, she makes them happen and sees success. The Well Placed program alone searches every pet ad on Craigslist in the state of Maryland. Sandberg was thought to be crazy for undertaking such a large task that would "never work". Six months later The Well Placed Program is successfully helping hundreds of families. Other programs include a Certified Transport Team that transports pets, supplies, and people; an Outreach and Advocacy group that engages the residents within their own communities to participate as an extension of Rescue Well: neighbors helping neighbors.
Sandberg also disproved the long-held belief that rescues could not work well together, when she created the Coalition of Rescues (CORE) earlier this year. To date, they have enlisted 50 organizations and nearly 400 members, all rallied around the central goal of working together to place – and keep – pets in safe and healthy homes. The Coalition is also a place for rescues and humane organizations to give and seek advice, to share resources, supplies, and information, and to support one another.
Her new mission: helping neighboring states launch Coalitions and proving that we are all better together.
Share this post