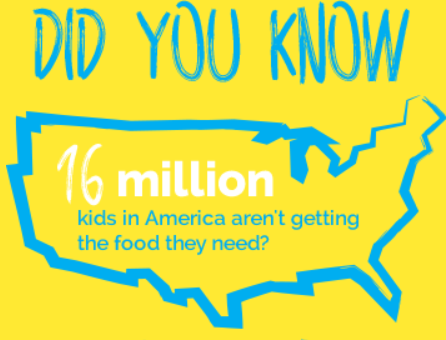 As part of generationOn's Make Your Mark on Hunger campaign, sponsored by C&S Wholesale Grocers, Points of Light is recognizing young changemakers who are helping to alleviate hunger and food insecurities in their community through service.
Clavell Lawrence was 11-years-old when he started noticing the importance food had in a community. And to further understand why people were so passionate about growing local and fresh food, he toured a community garden, sparking his interest in growing his own food.
"I think that gardening can create and generates a sense of accomplishment in my life and in my community," said Clavell.
He has also seen firsthand the effects that hunger had in his community and realized that he wanted to provide a stable environment for kids in his school, people in his neighborhood, and even people in his own family to be able to thrive.
Last year, Clavell and his peers received 10 fruit trees from the New Jersey tree Foundation which they decided to plant around a local school. This not only beautified an empty lot, but provided parents and their children with free access to fresh fruit. Additionally, the trees were left at the disposal of students and staff members which promoted planting awareness.
The community garden also provides fresh produce to a food bank also on site. Clavell hopes to see an increase of the amount of fresh produce so community members can access that and enjoy growing and maintaining the plants themselves.
This year, Clavell will hold a project day called "Garden Gurus" with activities to clear out the garden after the winter and prepare it for the warmer months and do some planting. There will also be a youth summit to help youth learn from each other.
"My plan is to have a youth hunger summit, where youths will learn more about food insecurity, how to be a hunger advocate, and how to use their skills to be a leader to fight hunger," said Clavell.
Above all, Clavell holds a strong emphasis for youth to get engaged in the betterment of their own communities. He wants his work to inspire and engage young people to change the narrative society has for them, and in turn, for them to step up and plant seeds of food but also seeds of a healthy change.
To learn more about how you can get involved and Make Your Mark On Hunger, visit www.generationOn.org/hunger.
Share this post