Clothing Designer Volunteers to Sew Thousands of Masks for Professionals in Need During Pandemic
Meet Daily Point of Light Award honoree Vicki Vogel. Read her story and nominate an outstanding volunteer or family as a Daily Point of Light.
As a clothing designer, Vicki Vogel professionally sewed, designed and taught for 40 years. Throughout the years, the Appleton, Wisconsin resident has served her community in many ways, but in 2020, she stepped out of retirement and stepped up to combat the shortages of PPE using her sewing skills.
Joining the volunteer efforts of ThedaCare, a hospital system in Wisconsin, Vicki brought together hundreds of local sewers as they worked to support community members, hospital staff, first responders and more. Known as the "ThedaCare Mask Makers," the group produced various masks Vicki designed for many groups in need, making thousands of masks each week at their peak of service. Vicki's sewing united the fabric of her community, inspiring even more volunteerism and helping thousands around the country to mask up amid the COVID-19 pandemic.
What inspires you to volunteer?
I was raised to be involved. Rather than say, "there's a problem," my mindset is to step in and say, "let's fix this." I looked at the pandemic and I knew that without a doubt, I had a combination of talents across sewing, design, teaching and leadership that were very unique, and I had to use them.
Describe your volunteerism with ThedaCare.
I served as lead designer and mask making coordinator for the ThedaCare Mask Makers. We received grants for our supplies and then distributed supplies and taught our sewers four major mask designs. We also helped in other ways, like performing mask testing, coordinating sewing machine maintenance and scissors sharpening to help with costs. I even taught sewing lessons online, and in my driveway, socially-distanced and masked.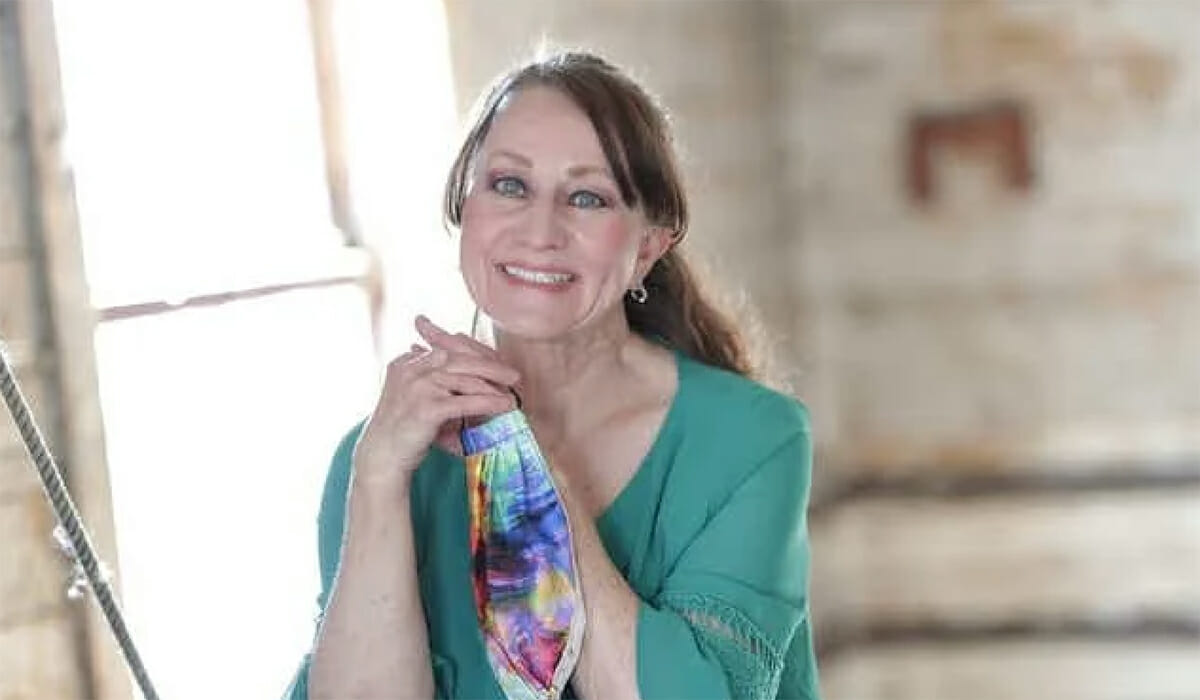 Share one personal story with me from your volunteerism.
In addition to my recent volunteerism with ThedaCare, I've volunteered with Fox-Wolf Watershed Alliance for several years. One individual at the alliance told me I make a difference with everyone I come into contact with. It was really wonderful (to receive that compliment) because I'd felt I'd done something small, but it had made a big difference to this person. It goes to show that regardless of what level volunteerism you offer, it has a huge impact.
Why do you think it's important for others to give back?
My family's philosophy is to be involved in our community. It's important to volunteer and make a difference where you live. I tell my kids, anytime I have exposure to anyone or get involved in the littlest thing, I hope that group, organization or person is better from having that exposure to me.
What's been the most rewarding part of your service?
This service wasn't just about helping the community. A lot of the mask makers are retired like me, and they needed this sewing for their own mental health. We developed our own community, and so the volunteerism helped the volunteers themselves as much as we helped our community members.
What do you want people to learn from your story?
Volunteering makes you feel good. I would even say particularly for young people, get involved in your community. My children and grandchildren are involved in service. Being involved in your community gives you that sense of belonging and connection to others.
In one word, what does volunteering mean to you?
Pride.
How can readers help?
Please visit the ThedaCare website for more information about how you can help.
Do you want to make a difference in your community like Vicki Vogel? Find local volunteer opportunities.
Share this post