Vietnam Vet Serves Veterans in Hospice with Compassion and Dignity
Meet Daily Point of Light Award honoree Lennie Poling. Read his story and nominate an outstanding volunteer or family as a Daily Point of Light.
Lennie Poling says as a volunteer with Mountain Hospice's "We Honor Veterans" program, he and his fellow volunteers are providing comfort and support for veterans receiving care.
A Vietnam veteran who served in the United States Army, Lennie is in a unique position to bond with veterans through the program, which is a part of the National Hospice Palliative Care Organization. The Belington, West Virginia senior has dedicated his volunteer time to providing companionship to terminally ill veterans who at times find themselves alone at the end of distinguished lives.
What inspires you to volunteer?
I'm inspired to volunteer because there's just so much need within the community and across the world, actually. Especially when it comes to veterans. The WWII veterans are passing quickly, so we mostly serve Vietnam veterans. These folks have stories to tell that a lot of people wouldn't understand unless you were a veteran yourself.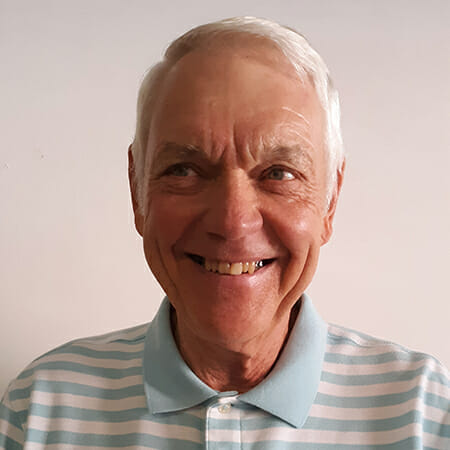 Describe your volunteerism with "We Honor Veterans".
We Honor Veterans is a national program that partners with local hospices and community organizations to support veterans. There are three of us volunteers from my church that do this, and we travel as a group. We'll host veterans at our Veteran to Veteran Cafes, where we meet and talk. Sometimes we'll have government folks come in to answer questions and provide resources for the vets. We're there to help veterans in any way we can. They like to sit with someone who understands what they're saying.
Share one personal story with me from your volunteerism.
It's personal everytime we go to visit! Everyone we talk to wants to thank us. Many times we'll get some tears. Some of the veterans are very sick and they're lonely, they don't get many visits from people. They always invite you back. The service is very humbling for me, it warms my heart to know that God has given me the ability to help to brighten their day a little bit.
Why do you think it's important for others to give back?
As Americans, we've received so many things. We're so blessed throughout our lifetimes because people like ministers, teachers and others are there to help us. If we're able, there's no reason we shouldn't be able to help someone when they're in need.
What's been the most rewarding part of your service?
It's rewarding to enjoy time with these vets. Ideally, we get their minds off their illnesses and their troubles. It's very humbling to be with these folks.
How have you continued to volunteer throughout the COVID-19 pandemic?
The volunteers paused making in-person visits during the peak of the pandemic, but we'd call the vets on the phone and speak with them. Just recently we were able to resume our in-person visits.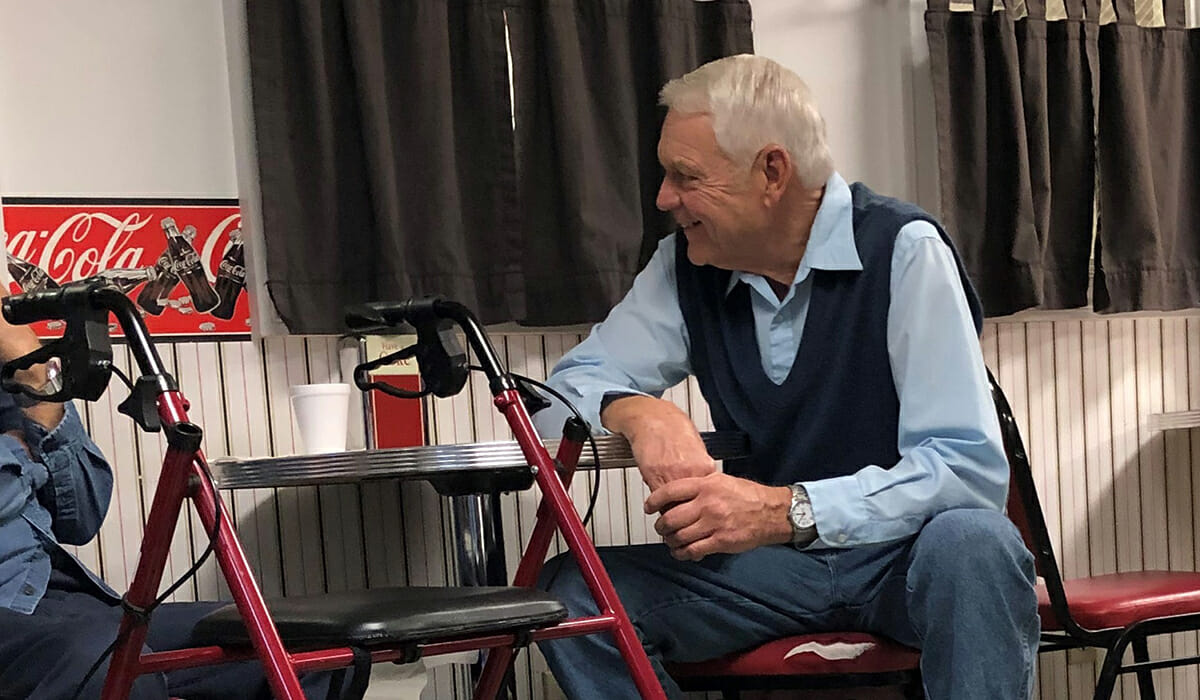 What do you want people to learn from your story?
Often, you think you're serving to be a blessing to these people, but what ends up happening is, they're a blessing to you.
What does volunteering mean to you?
It's humbling. Also, very joyful, satisfying and fulfilling.
How can readers help?
Please visit the Mountain Hospice's "We Honor Veterans" page for more information about how you can help.
Do you want to make a difference in your community like Lennie Poling? Find local volunteer opportunities.
Share this post