College Student Works to End Period Poverty at Home and Abroad
Meet Daily Point of Light Award honoree Sanjana Buddi. Read her story and nominate an outstanding volunteer or family as a Daily Point of Light.  
Sanjana Buddi believes that no girl should be held back because of period poverty. Menstrual inclusivity is at the center of 20-year-old Buddi's heart, who started her service journey with People for Urban and Rural Education (PURE) in 2017. The college junior now serves as PURE's director of global outreach while studying information technology and political science at Rutgers University in New Brunswick, Canada. 
"Our first mission is making sure they have access to clean water and hygiene, and then from there, we go around assessing their needs," Buddi said. 
Buddi volunteers to help girls like 13-year-old Lakshmi from rural India, who previously had to miss up to five days of school every month because of her period. Lakshmi's story is one of many. Since many girls don't have access to safe and hygienic sanitary products or toilets with running water, it's common for them to miss large amounts of school or drop out of school entirely. This makes them vulnerable to child labor, abuse, child marriage, and early pregnancy.  
Buddi discovered PURE through the radio in her hometown of Princeton, New Jersey, after she'd been searching for opportunities to give back to her South Asian community. Soon after, she traveled to India in 2015 to give back to communities in need. Buddi was able to visit her parents' village of Gandrai and old school before they left for the United States.  
It was a life changing experience, according to Buddi. "It could have been me, and there's always that sense of feeling that I need to give back, like it's my responsibility because I could have been the one going to that school," Buddi said.  
"Thankfully, my parents worked extremely hard to get me here, but that's really what got me started," Buddi added.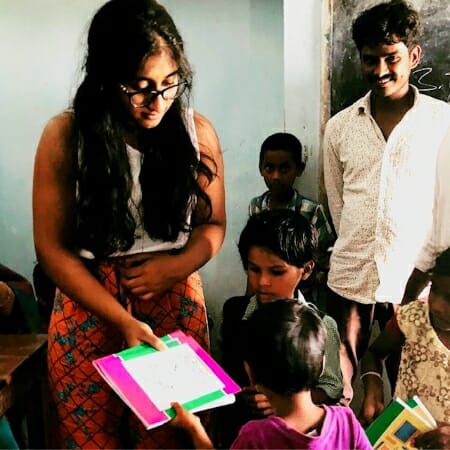 From that trip, Buddi began fundraising for PURE and her service took off. Donations of $300 turned into thousands of dollars. With so much growth, Buddi and her school friends quickly came together to create the first PURE school chapter in Lawrenceville, New Jersey. Because of Buddi, PURE currently has 35 active chapters across the world working to end menstrual poverty.  
"We need to normalize talking about menstruation," Buddi said. "Whether it's the way that you've discussed menstruation in your own household or with the people around you, it's so important that you first try to use inclusive terminology and using the word menstruation and period instead of having these code words, like it's not something that you need to hide away or make secret," she added.  
With help from passionate volunteers like Buddi, PURE helps provide running water, toilet repairs, hygiene awareness and provides knowledge for people to manage periods with dignity. The nonprofit is committed to providing the best resources and awareness to period poverty, education, emergency relief, shelter homes, and more across the world.   
2015 wasn't the only year Buddi experienced what PURE was doing in India. She also traveled to an Indian pad factory in 2018 to help employ more women workers and lead menstruation and hygiene educational conversations with community members and school girls. 
"I think that was the first barrier that I noticed, that there's obviously a little bit of discomfort talking about these things. So the first step was trying to figure out how to remove that discomfort, which changes with every school and every area that I go to," Buddi said. 
"It's about learning more about the students before you approach them and slowly getting to know them better, making them feel more comfortable, and they become more willing to open up about menstruation," she added.  
That's not the only accomplishment Buddi made in 2018. After her trip to India, she spoke about her menstruation education experience at the TEDxCapeMay Conference as a senior in high school. Her message, which has more than 41,000 views, describes the privilege many Americans have in finding meals, electricity, and running water — things she says should never be taken for granted.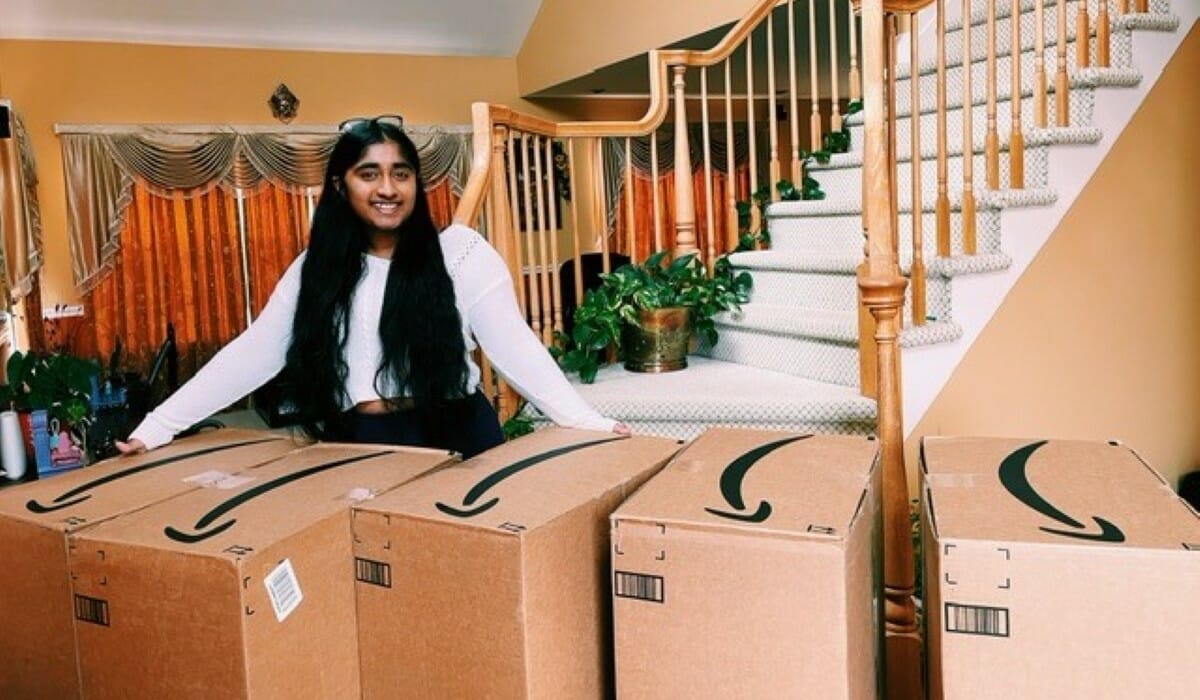 Menstrual equity and the elimination of period poverty collides with LGBTQ+ rights, according to Buddi, who also works to make sure that menstrual terminology is more inclusive for all. 
"We've started amazing initiatives where we don't just discuss menstruation with girls. We make sure that we include all students and that menstruation is openly discussed to end its taboo," Buddi said. 
Buddi plans to partner with the government of Guyana through PURE to create a menstrual education project in the near future after the First Lady of Guyana's recent launch of a multi-million dollar period poverty project. She also has hopes of expanding to Mexico, The Philippines, and Thailand.  
"I really would like to encourage anybody that has the money to donate, but also to give their time," Buddi said. "Giving back your time and efforts to help your local community can make such a big impact," she added.  
Do you want to make a difference in your community like Sanjana? Find local volunteer opportunities. 
Share this post