Teen Starts Worldwide Letter Campaign for People in Times of Need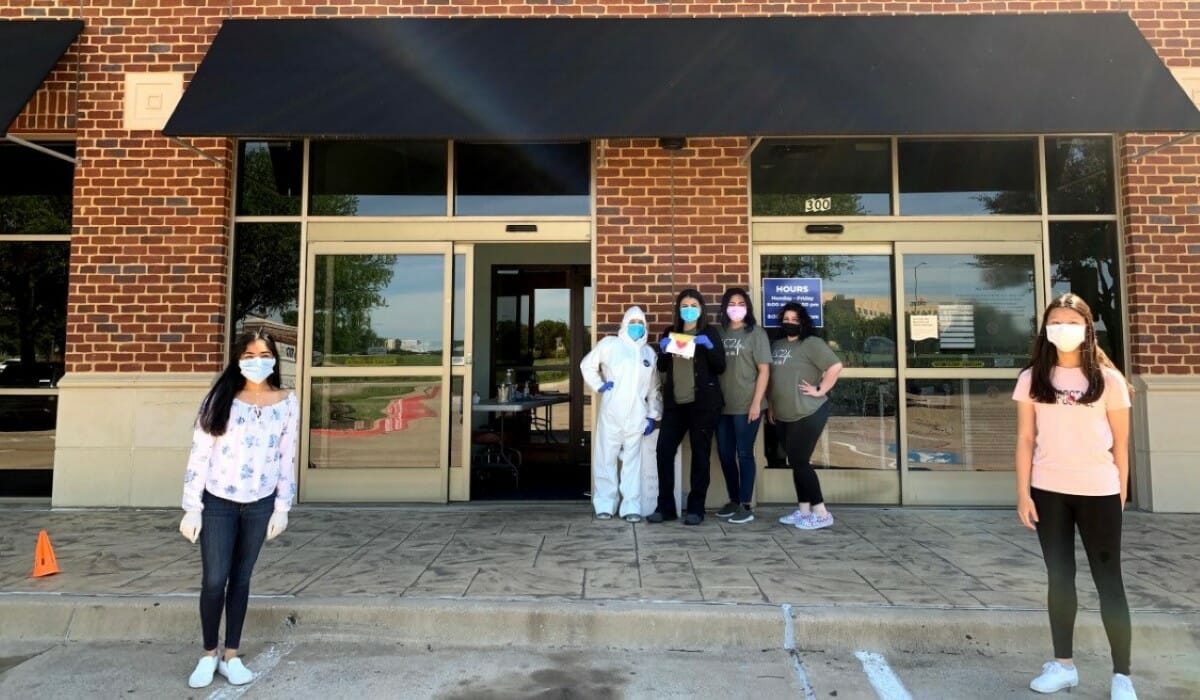 Meet Daily Point of Light Award honoree Vedha Vaddaraju. Read her story and nominate an outstanding volunteer or family as a Point of Light. 
Volunteerism has always played an important part in Vedha Vaddaraju's life, but a service trip to India in 2017 to donate books to children is what really ignited her passion of service. After the COVID-19 pandemic hit, she and her friends started thinking of ways they could help their Dallas-Fort Worth metroplex community. They specifically wanted to create an opportunity that anyone could join in, regardless of location of socioeconomic status. 
Thus, Letters of Gold was born. The nonprofit organization enlists volunteers worldwide to write letters to those in need of motivation or a connection, including healthcare workers, senior living residents, domestic violence survivors, cancer patients and Afghan refugees. So far, the organization has delivered approximately 3,000 letters. Vedha also leads Letters of Gold in book drives, toy drives, and other fundraisers and donation drives. 
Describe what Letters of Gold does.
We started writing letters just for healthcare workers. These letters would be written on our website. We would scan all of them, print them out, package them, and deliver them to local hospitals and clinics. As we were doing that, we got requests from other organizations if we would like to give them letters as well. That's when we started expanding our scope to not only healthcare workers but also survivors of domestic abuse, teachers, cancer patients and refugees. Our most recent topic was survivors of cystic fibrosis. Based on what's happening in our community and which group we think needs the most support, we change the topic on our website every month or two months. Groups of volunteers can come on our website and write letters. Since we were able to start it in our school and encourage more people, now we have chapters of our organization in six schools across the DFW [Dallas-Fort Worth] metroplex. So far we've delivered approximately 3,000 letters. 
What is your volunteer role with the organization?
I'm one of the founding members of Letters of Gold. Through this organization, I basically handle the day-to-day affairs, so talking to other organizations and coordinating information. I'm also in charge of fundraisers and drives. This past year, I held a drive through our organization to collect books for Dallas ISD [Independent School District] schools. These are for the library, and given the status of their schools, they're usually struggling in terms of having enough books in their library that cover a vast array of topics. This past summer, the other cofounder and I were able to do a drive. For three days, we collected nearly 900 books for those students. My specific role is contacting the different organizations and making sure those books get delivered to that location. Apart from that, I also focus on coordinating with our volunteers, not only in the U.S., but also other countries. So far we have 100 youth volunteers in the U.S., Germany, India, Singapore, and Canada.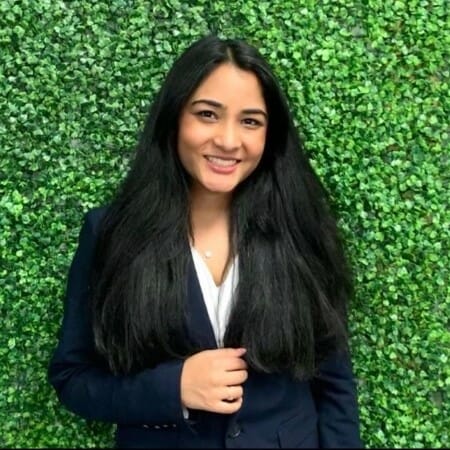 What has been your favorite letter campaign?
One that has really stuck with me is when we wrote letters to the Afghan refugees who had just come in. Being in a point of time where a lot of their future has been uncertain, I really enjoyed the fact that we've been able to deliver letters to them, in addition to working with other organizations such as Refugee Care Initiative to donate food and other canned meals. I think we were really able to motivate them and remind them that everything is going to be OK in the long run, and they do have a community and group of people who support them despite these obstacles that come in their path. Something that stuck with me was knowing there are so many people out there who support one another. I think the community that Letters of Gold has created is incredible. 
What kind of reaction have you gotten from the letter recipients?
We've been really grateful for the fact that people have really been uplifted by these letters. One of the main places we've seen a lot of response is when we donated letters to the nursing home around this time last year. We donated approximately 300 letters to the nursing home. We are really grateful to have gotten such encouraging feedback, especially from a lot of residents who, due to COVID, weren't able to see their family or weren't able to speak to others even in the same community. I think they were really grateful to see there are people out there thinking about them. 
What goals do you have for your organization?
Once the other cofounder and I go to college, I think one of the things we hope to accomplish is being able to get more youth involved and take over more of the day-to-day affairs in their community. Another thing we hope to accomplish is to get more people involved in their community, whether it be through Letters of Gold or through their own community service initiatives. We hope to be an incubator for more organizations and nonprofits, and help them understand what goes into starting a nonprofit. We hope to set up a more clearly-defined program in probably the next year or so. So far, we helped two separate organizations build up just in our community, but we hope to make it a bigger program so more people can do it. 
What's been the most rewarding part of your work? 
I think definitely the most rewarding part of what we've been doing is seeing that even a small thing like a letter can make a difference in someone's life. That's one of the things that has really kept us going. Even though it's been a lot of work and there's been a lot of obstacles in our path, being able to know that even as high schoolers and through something as simple as a letter, we were able to encourage people to stay motivated and have resilience throughout their difficulties.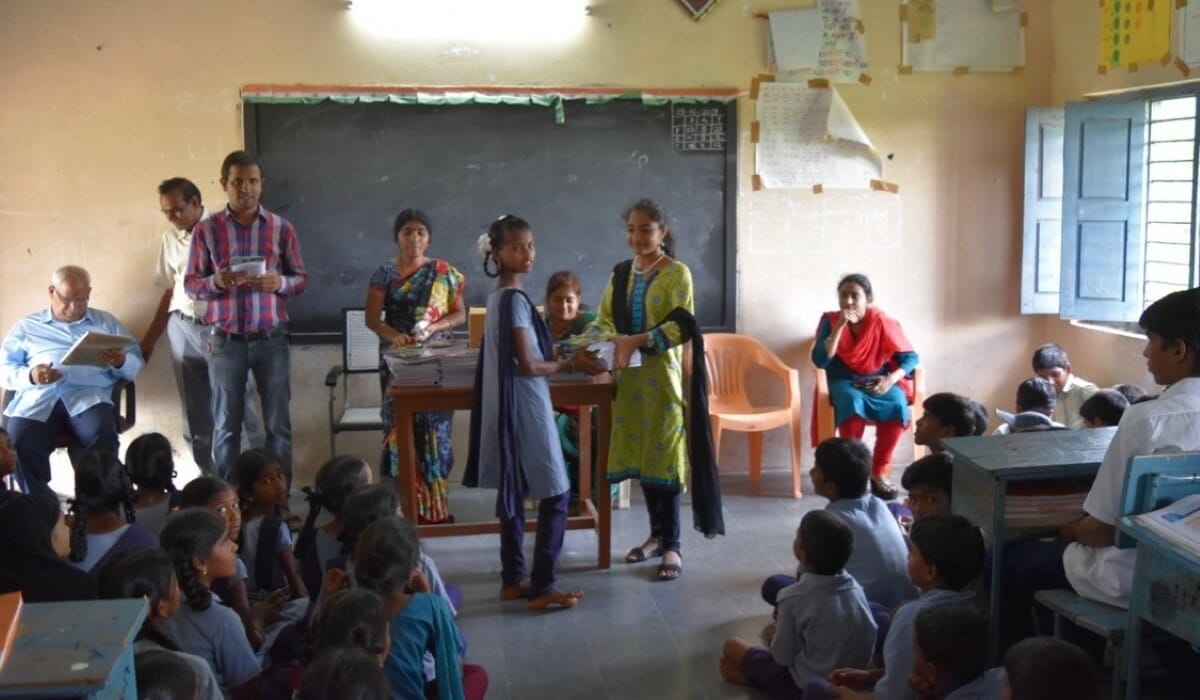 Why do you think it's important for others to give back?  
That idea has always stuck with me since I was young. It started when I went back to India a couple summers ago. I didn't realize there are so many people who come from similar backgrounds, yet don't have equal opportunities, until I saw it firsthand. That concept of being grateful for what I have has really extrapolated into that idea of needing to help out in the community. 
What do you want people to learn from your story?
The main thing that I would suggest people learn from our story is that regardless of who you are, and regardless of what comes in your path, you can always make a difference. I think that's something that is incredibly important to remember, because when I talk to my peers, something I've often heard is regardless of that passion to help out in the community, there's always that inhibition that what I'm doing is not going to be enough. Something I learned over the past two years is nothing is too small to make a change. Even if it's something really small like complimenting someone, or if it's something bigger like holding a drive, I think every small thing you do definitely has a ripple effect. 
Do you want to make a difference in your community like Vedha? Find local volunteer opportunities. 
Share this post