Teen Provides Tutoring and Support to Local Refugee Community
Meet Daily Point of Light Award honoree Hope Freedman. Read her story and nominate an outstanding volunteer or family as a Point of Light. 
After learning the organization where they volunteered with refugee children was closing down due to lack of funding, Hope Freedman's family joined others to help keep the mission of supporting refugees alive. In 2017, Hope's sister Grace co-founded JaxTHRIVE, a youth-led nonprofit that brings kids in the Jacksonville, Florida area together with refugees. Today, Hope has taken over as co-president, helped establish JaxTHRIVE chapters in seven different schools, and also helped develop a Teen Leadership Council of which she serves as co-president. 
Through JaxTHRIVE, Hope joins over 200 student volunteers in tutoring over 150 refugee students once a week. Since beginning virtual tutoring services in 2020, JaxTHRIVE has also expanded to other cities across the country with plans for more. The 16-year-old also started the WOW Period Project after hearing that one of the refugees she works with was forced to leave school due to not having access to menstrual projects. Through her service work, nine different schools in her St. John County, Florida-based district are regularly supplied with menstrual hygiene products for students to take for free. 
Describe your volunteer role with JaxTHIVE.
JaxTHIRVE is a youth-led 501(c)(3) nonprofit organization. It's based on the belief that teens could create a lasting movement to help those in need in our community. JaxTHRIVE is a youth-led organization where kids meet with refugees in our community. We tutor them in homework and we create regular lesson plans so they can achieve more in school. Through JaxTHRIVE, we make really great friendships with these refugee children and we do wonderful activities with them. We do arts and crafts and sports while we're also doing math and science and helping them get stronger in their academics. 
What about tutoring refugee children resonated with you and made you want to continue to do so with JaxTHRIVE?
I feel like inside I've always wanted to help someone. I feel like everyone always wants to do something to help someone else, and it really resonated with me that it was kids who we were helping. These kids are the nicest kids you will ever meet. They come from nothing and they want to give back to you. They don't want to take things, they want to give everything back to you. They want to help you even though they're the ones who came from nothing. I felt like it was a really good thing to do. I made such great bonds with the children that it became more of a passion rather than charity work.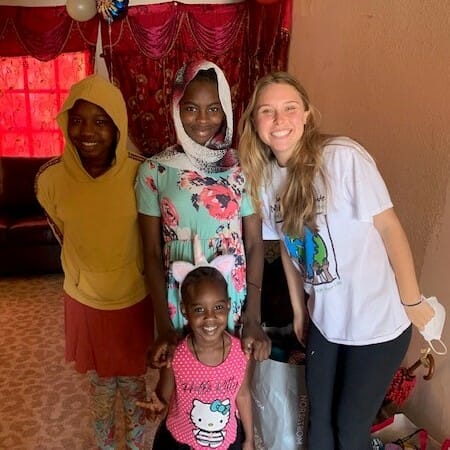 What is your favorite memory from your time volunteering with JaxTHRIVE?
We took the kids on a field trip. We went to the dollar store and we gave each of the kids five to seven dollars. They were able to go in and pick five to seven things and buy them, and we calculated the tax and made it a learning experiment, but it was more fun for them. The kids all came out and showed me their gifts. One of them bought laundry detergent. I was like, 'Why did you buy laundry detergent for fun?' He was like, 'Because my mom ran out the other day and I wanted to get it for her.' I was thinking, that's not something I would necessarily do off the top of my head when I was five years old, go buy my mom laundry detergent. But these kids, all they want to do is help the other person. They didn't want things for themselves. They wanted to give back and help others. 
Can you tell me about the WOW Period Project?
We supply menstrual hygiene projects to schools in our district. It's a project that I started because of JaxTHRIVE. One of the girls at JaxTHRIVE told me she didn't have menstrual hygiene products and she had to leave school early. I was really surprised hearing this. When I did some follow up research, I learned that one in five American girls leave school early because they don't have menstrual hygiene products. I created the WOW Period Project in 2019 and started supplying to schools across my district because I won a grant through WOW. With that grant, we were able to supply to three high schools, three middle schools, one K-12, and two elementary schools.  
Why was starting this project important to you?
As girls, we all need the menstrual hygiene supplies, and we're supposed to be focused on learning and school. The thought of a girl having to leave school because she didn't have it was crazy to me. I just wanted to help as many girls as I could be able to get through it mentally, not have mental health issues because of it, not have to worry about school problems because of it, and have equal access for everyone. 
What's been the most rewarding part of your work? 
I think the most rewarding part of my work is when the kids come and give you a giant hug and say thank you.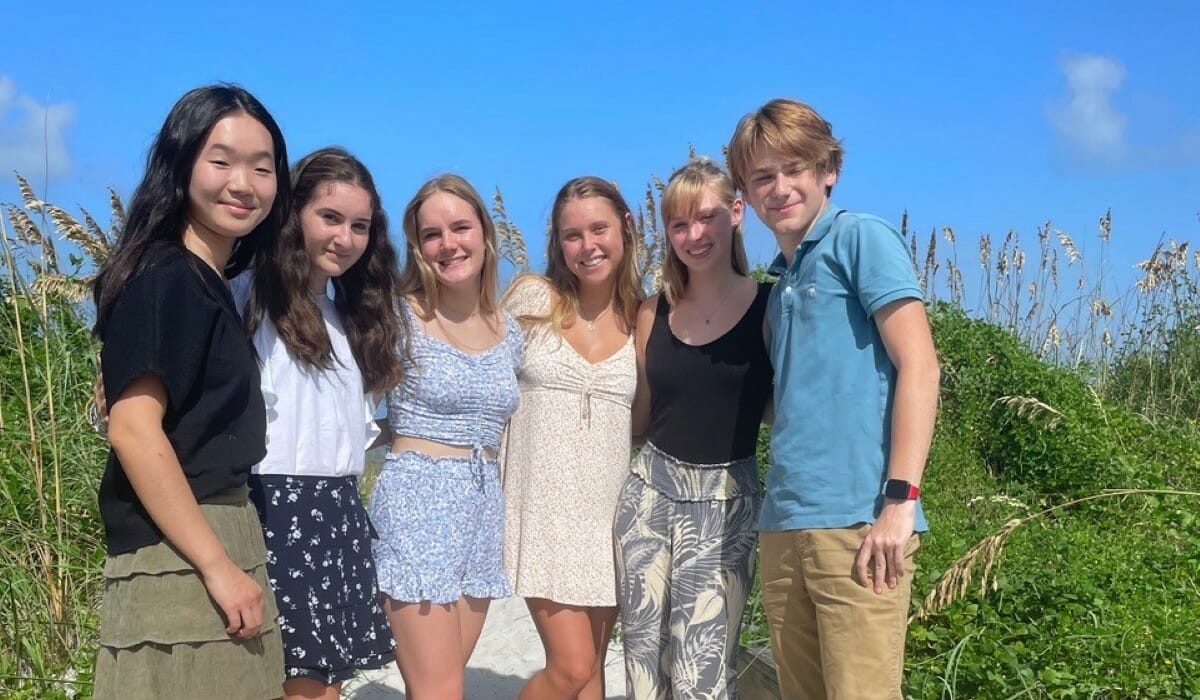 What have you learned through your experiences as a volunteer? 
I learned that you need to be humble and you need to be kind to everyone. Giving back to others is the most important thing. Creating a smile on someone else's face is the best goal in life. That's more important than being the richest person. Being the nicest person, doing the most charitable things, and being a good person at heart is more important. 
Why do you think it's important for others to give back?  
Especially as us kids who live in a community where we don't really face a lot of the challenges that the [refugee] kids face, I think it's important that we connect with them, include them in our everyday lives, and make them feel welcome. [It's important to] give back and make connections, and help them feel like they can achieve the same things we can achieve. 
Do you want to make a difference in your community like Hope? Find local volunteer opportunities. 
Share this post