Counselor Creates Nonprofit To Serve Community Through Innovative Mental Health Programs
Meet Daily Point of Light Award honoree Jeff Rocker. Read his story and nominate an outstanding volunteer or family as a Daily Point of Light.
When creating his nonprofit, How We See It, Jeff Rocker knew he wanted his organization to be nontraditional. The licensed mental health counselor said the community he serves struggles with the stigmas against mental health issues, so he knew he needed to grab their attention in order to help them. The South Florida-based nonprofit specializes in using innovative ways to promote mental health awareness — with programs that range from Hip Hop Therapy for high school students to discussion circles for adults, as well as fitness boot camps.
With the help of about twelve volunteers, How We See It regularly reaches 50 to 60 people through its multiple programs. The programs have received highly successful feedback from the community, who appreciate the nontraditional ways in which How We See It seeks to help them understand mental health. Jeff said the organization welcomes everybody, including people of all ages, to both participate in the programs as well as volunteer.
Describe your volunteer role with How We See It.
I am currently the CEO and the President of How We See It. How We See It is a nonprofit organization that specializes in dissolving the myths and stereotypes behind the stigma of therapy while finding innovate ways to establish mental health awareness of youth and young adults.
What inspired you to create How We See It?
I wanted to create an organization that is nontraditional. So where although we have the credentials and specialties, that people actually get to see the real side of the individual, rather than who they are and what they could offer. Showing a different side of a coin, I like to say, so people can relate to the people who are providing these services.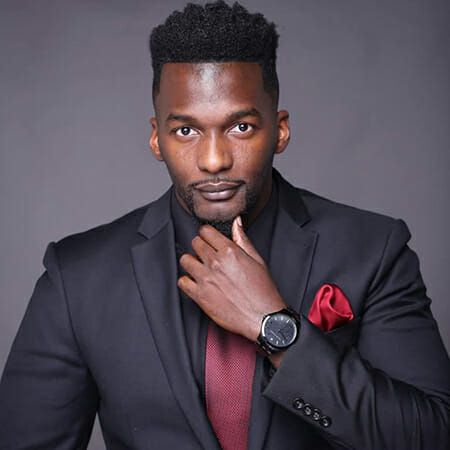 Can you describe the innovate ways you are establishing mental health awareness?
We use multiple platforms such as the radio station, different panel discussions within the community, town hall meetings, anything that allows us to have a voice in the community. One of the most popular programs is Hip Hop Therapy, which is where we use hip hop as a catalyst for the understanding and comprehension for kids in regards to mental health.
We provide individual counseling, family counseling, couples counseling. We also provide Sister Circles and Brother Circles. Those are a higher age group, the adults, so we have circles where men can talk about certain issues they go through and also women can talk about issues that they go through as well. We also do fitness boot camps on the weekend.
What inspired you to use these innovative ways to talk about mental health, such as Hip Hop Therapy?
One day I decided to do a presentation about mental health the traditional way with a Power Point, and of course all the information and resources on the Power Point. I realized that doing it that way didn't grab the attention of kids at the school. When I did a survey and asked them what they thought of the presentation, I didn't get a lot of positive feedback because a lot of kids were sleeping and just disengaged from the presentation. So when I decided to add a hip hop component, that's what grabbed the attention of all the kids in the room, and got them to listen to what I had to present and also learn about mental health issues that people go through on a day-to-day basis.
Why were fitness bootcamps something you wanted to incorporate?
I realized that when people work out on the regular, their self esteem tends to increase by a lot. I wanted to create a boot camp to improve their self esteem so that would also decrease some of their mental health issues that they may be going through. In the boot camps, while of course [we are] working out, we also provide self-care tips for every individual at the boot camp to make sure they are taking care of themselves on the regular throughout the whole week.
What inspired the Brother and Sister Circles?
I wanted to also create a program for adults. The Hip Hop Therapy is for children and teens and young adults, but I also wanted to do something for older adults so they can also talk about mental health issues that they are going through in their lives that they don't feel comfortable talking about with other people. We talk about different topics, so within the topic they can share on the topic or bring up something they are going through at the time amongst the group members. It's more open ended, so we give the group members flexibility to talk about stuff as they please, whatever they feel comfortable sharing at the time.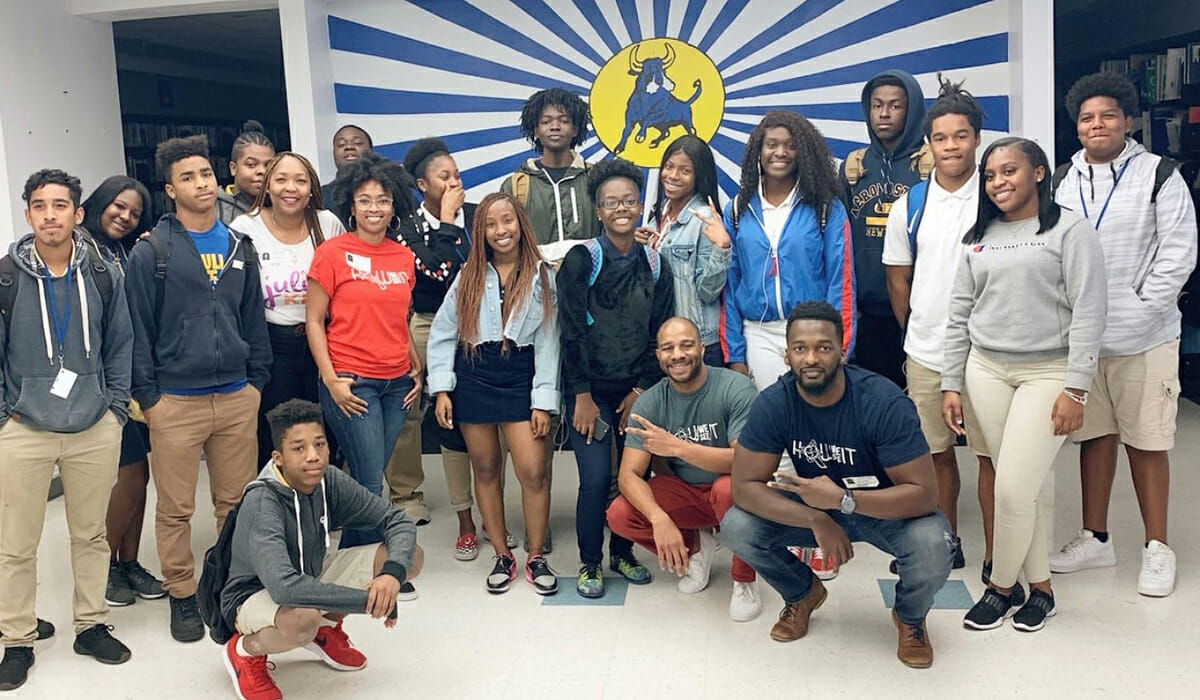 What kind of feedback have you gotten from people that have been helped by How We See It?
They love it. They mention how it's very different from what they're used to and they're very glad that we decided to incorporate that in the community, a community that very much needs services like this.
Why are these services and discussions about mental health so important for your community?
It's partly because in the community I serve, they don't believe in mental health issues. You have to be able to grab their attention, to show them not only what mental health is and what it looks like, but that the people who are talking about mental health can relate to them, can talk like them, can look like them, and can describe what mental health is to them. I think it goes a long way in the community that I serve.
What's been the most rewarding part of your work?
Just to see the excitement in the youths' faces. I believe that when you have people who are excited to learn, it goes a long way for not just the time being, but for future engagement with them. They're looking forward to more information, looking forward to getting some help, of course looking forward to seeing a therapist if they need to.
What do you want people to learn from your story?
Being different goes a long way. People tend to forget about you when you're traditional. I think our program symbolizes being different, being nontraditional, and that is how we became so successful. We encourage other people to do the same thing as well — find your niche and be different.
Do you want to make a difference in your community like Jeff? Find local volunteer opportunities.
Share this post