Covering Life's Little Emergencies, Atlanta Teen Volunteer Safeguards Health of Refugees
Meet Daily Point of Light Award honoree Kennedy Walls. Read her story and nominate an outstanding volunteer or family as a Daily Point of Light.
The moment that spurred Kennedy Walls' volunteerism was an ordinary incident, says the 18-year-old Atlanta, Georgia teen. Kennedy was tutoring a Syrian refugee student, and after the girl finished her homework, she suffered a minor cut while playing, but there were no first aid kit and no bandages to be found. Discovering the disparity in basic health resources within her greater community, Kennedy decided to take action to safeguard the health and safety of the most vulnerable.
Launching Aid the Journey, Inc. (ATJ) in 2017, the recent high school graduate provides medical kits and feminine products to refugees and asylum seekers in Clarkston, Georgia to "cover life's little emergencies." Working with community partners and receiving donations from organizations nationwide, Kennedy has donated more than 30,000 bandages, 2,000 sanitary napkins, 1,000 medical kits and 500 period packs to the most vulnerable in her community and she plans to offer resources at her second Aid the Journey location as a First-Year at Princeton University in the fall of 2020.
What inspires you to volunteer?
I performed a community health needs assessment online after this incident with the Syrian refugee girl, and discovered there was a lack of healthcare resources across the county. I have a 4-year-old brother named Wesley who gets cuts every day just being a little person (laughs). I felt like an older sister in that situation because I knew I could help in providing those basic resources, in the same way that I help my little brother.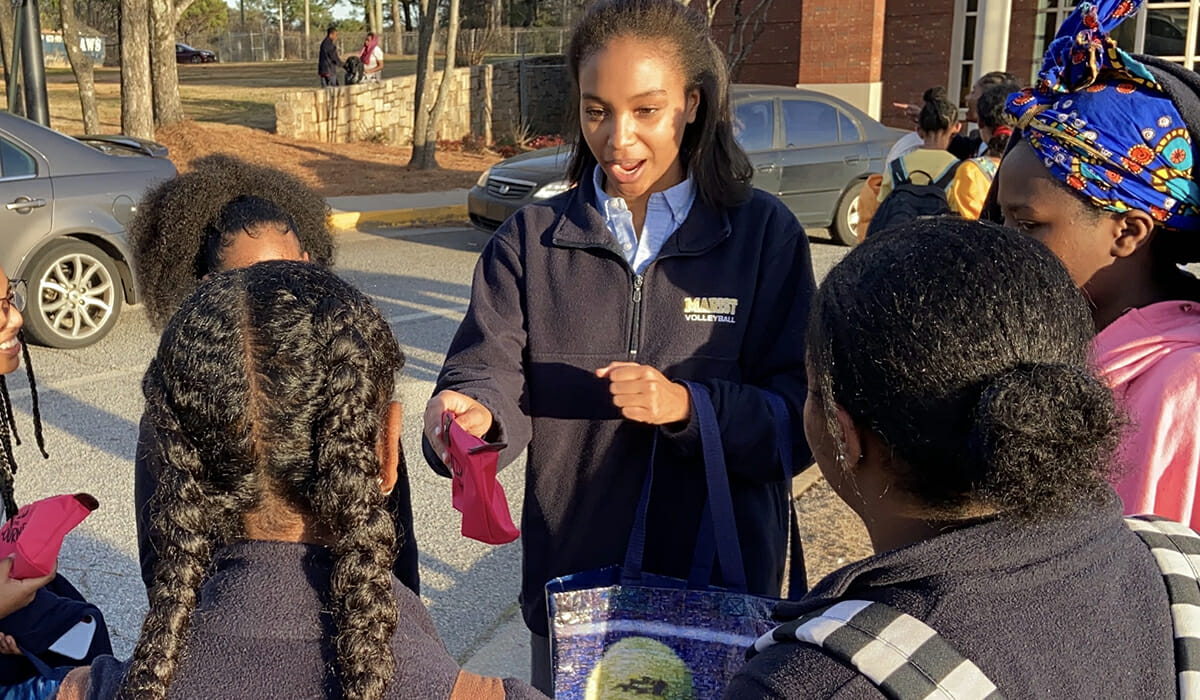 Describe your role with Aid the Journey, Inc.
As founder and CEO, I package up first aid kits and period packs (feminine hygiene care including sanitary napkins) at home and then drive to Clarkston, Georgia once a week to distribute these items. My classmates will sometimes help to volunteer. I maintain partnerships across the community including with Friends of Refugees, Kristopher Woods Tutoring, Marist School: Girls Support Girls Club and Embrace Refugee Birth Support. We are always on the lookout for donations, I fundraise and solicit donations from corporations including Grove Collaborative, kali, VS PINK, Marist School and Swoozie's at Chastain Square.
Share one personal story with me from your volunteerism.
I'd brought first aid kits to the Fugees Academy, a school that provides education to refugee children in the greater Atlanta area. All the students play soccer as it's a big part of their culture. One day, a student was playing soccer and he told me he'd gotten hurt during practice. He had a scrape on the side of his leg that he was going to let bleed out he said, 'like it normally does'. He then remembered I'd given him a kit and antiseptic wipes just one week before. It's the really small things that make me realize yes, my service is making a difference in their lives.
Why do you think it's important for others to give back?
One of my favorite quotes is from Maya Angelou, 'We are more alike, my friends, than we are unalike." We are all one big human family, and we're connected by our humanity. People should give back to show empathy towards other humans, because our desires and dreams are all the same.
What's been the most rewarding part of your service?
It's been rewarding connecting with the refugees and hearing their stories. For instance, the period packs make it known to refugees that it is ok to speak about these "girl things", even though it might not be encouraged in their home life or when boys are around. I am helping to decrease stigma surrounding menstrual cycles and creating a safe space where educating young refugees on how to use the products to support periods is not taboo but instead encouraged and celebrated.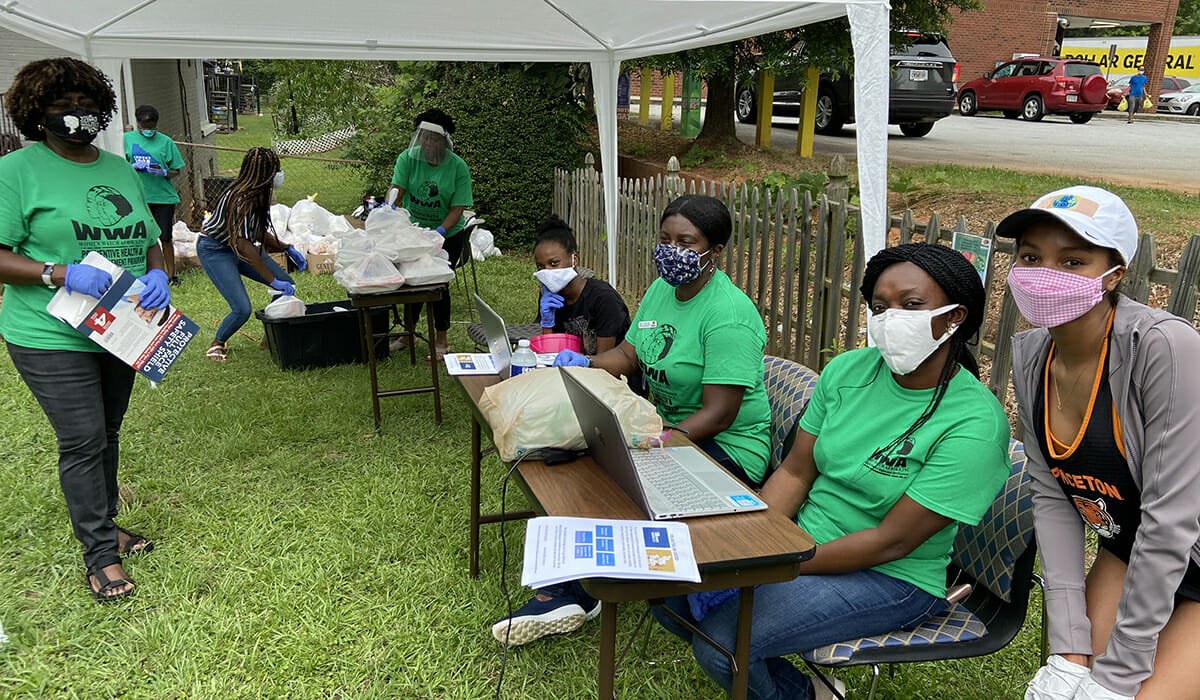 In one word, what does volunteering mean to you?
Empathy.
How have you adjusted your service amid Covid-19?
We have shifted gears to also provide Covid-19 supplies and resources to the refugee communities. I have provided forehead thermometers, hand sanitizer and reusable face masks since the pandemic began.
When you're not in school or volunteering, what do you do for fun?
I love to walk around Ponce City Market and be outside. Being outside, window shopping and hanging out with friends. I used to row so I lived on the water, I am a bit outdoorsy.
How can readers help?
Please visit my website for more information on how you can help.
Do you want to make a difference in your community like Kennedy Walls? Find local volunteer opportunities.
Share this post