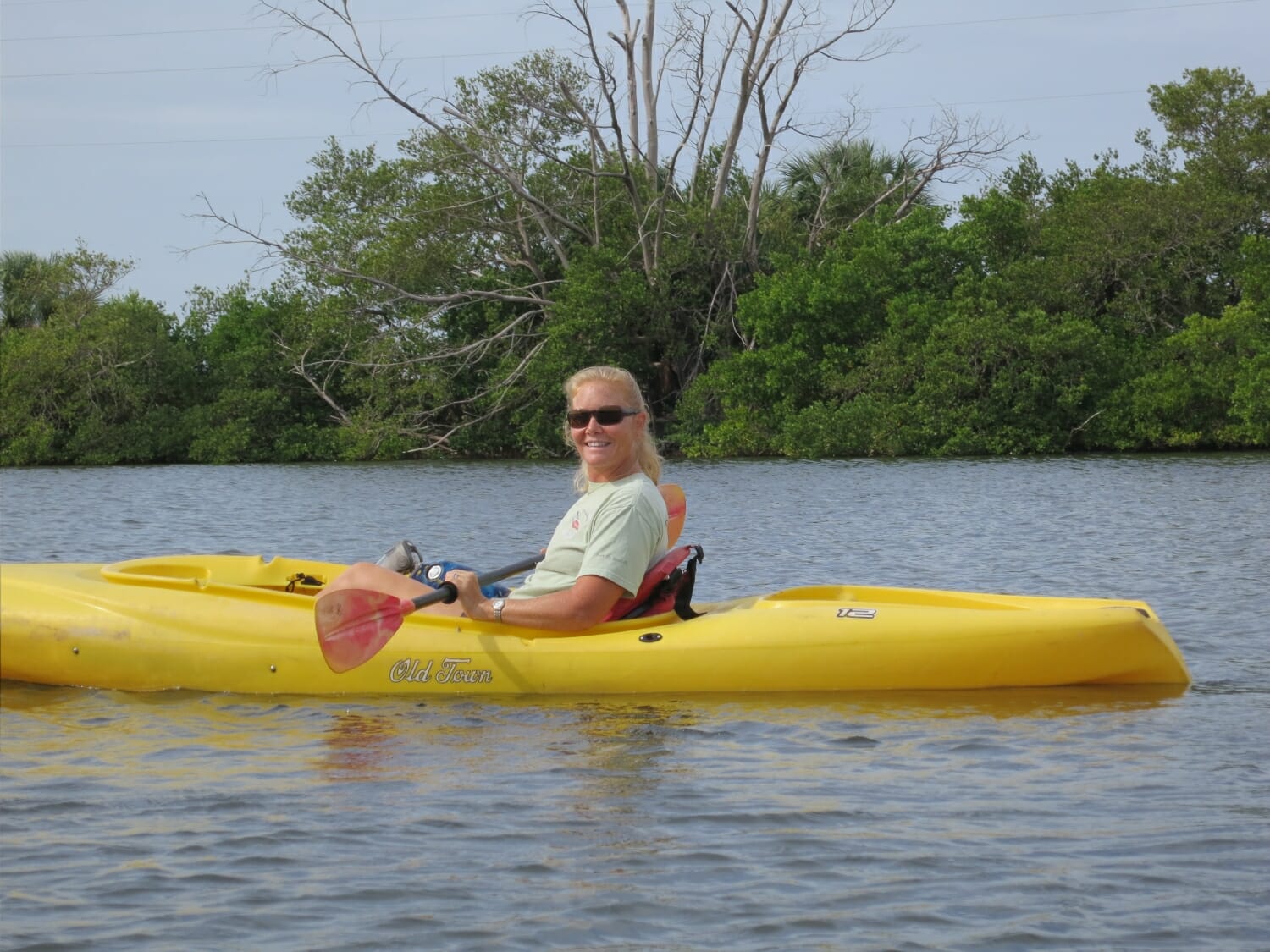 Dana Pounds, a marine biologist and co-founder of Nature's Academy, brings science alive for many students and families in the Bradenton, FL area. Nature's Academy is an experiential education non-profit that enhances classroom studies by engaging students in hands-on outdoor investigations. From sustainable agriculture practices to estuarine biodiversity, students study ecological concepts and issues, while understanding the importance of natural resources. Students are taught to "pay-it-forward" by participating in a coastal cleanup along local shorelines and making presentations to their schools about what they learned.
Pounds faced a rare cancer, desmoid tumors, in her late twenties followed by nine years of chemotherapy, radiation and the eventual amputation of her right leg. A constant advocate for scientific research and education, she she carted dry ice with her to the hospital to package her leg in order to donate it to scientific research. Her leg benefited studies at MD Anderson and Toronto's Hospital for Children. These difficult struggles inspired Pounds to further realize her purpose and passion as an educator and spokesperson for cancer survival and research.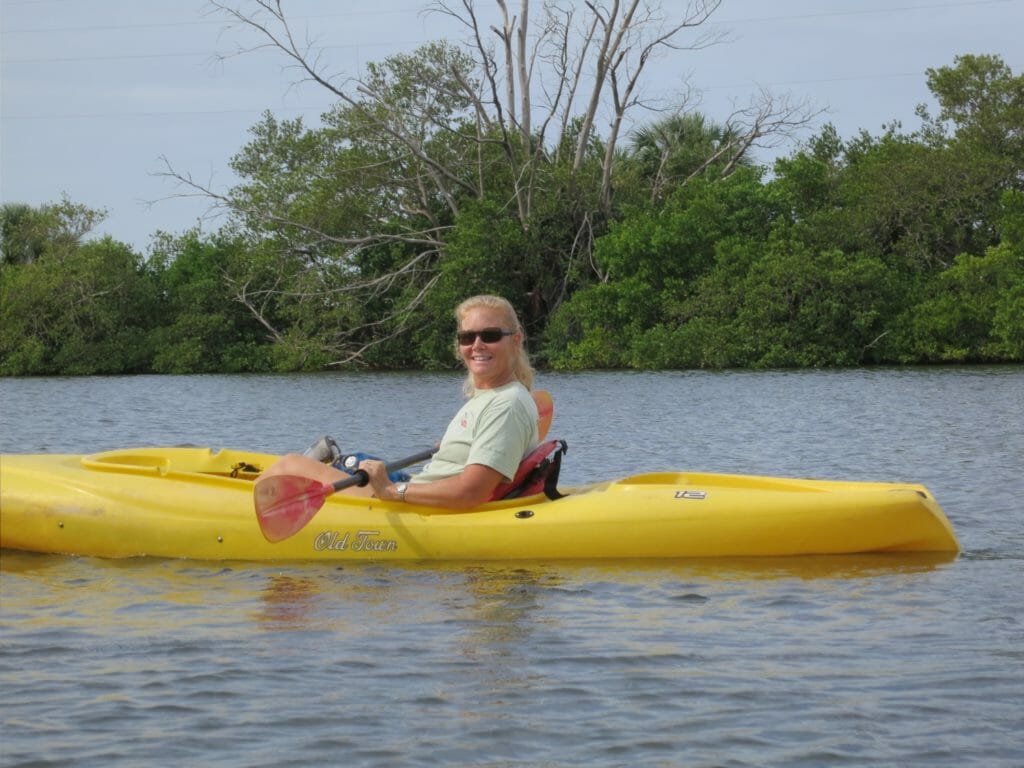 Pounds leading a group of students on a mangrove kayak.
Cancer drove Dana to truly consider how she wanted to spend her days, and what contribution she wanted to make to the world; which led her to create Nature's Academy.
Last year Nature's Academy served 7,000 participants in over 100 programs under Pounds' leadership. Since 2009, more than 40,000 participants have attended Nature's Academy programs. Students study water quality, science literacy, ecology, estuaries, watersheds and biodiversity. But students are doing more than just learning about this precious ecosystem; they have also collected more than 5,000 pounds of litter that may have ended up harming our waterways.
Although amputation often rids most survivors of cancer, for Dana, a desmoid tumor appeared in 2013. This recurrence didn't stop her, but drove her to make an even bigger difference, and she took Nature's Academy to a new level, securing an agreement that all 5th graders of Manatee County would receive a Nature's Academy field trip. Pounds has overcome many obstacles in her lifetime, making sure nothing would stop her from advocating for science literacy and environmental stewardship.
Through her personal pursuit of running a marathon, Dana races with her prosthetic "running blade" in order to raise awareness and support for Nature's Academy and The Desmoid Tumor Research Foundation. While teaching, Dana uses her disability as a platform to tell her powerful, inspirational story of perseverance and adaptation, encouraging participants to overcome challenges and pursue their dreams. Pounds hopes that her story of turning obstacles into opportunities will help others to navigate through and celebrate the gift of life.
Share this post