Special Needs Advocate Creates a Supportive and Compassionate Network for People with Disabilities
Meet Daily Point of Light Award honoree Deborah Jaffe. Read her story and nominate Daily Point of Light Award an outstanding volunteer or family as a Daily Point of Light.
There is an immediate spark in Deborah's voice when she starts talking about Friends of Children with Special Needs, which is a private Facebook group. She's received many accolades and recognition for creating a supportive, nurturing network where people with disabilities can share resources and offer help. But listening to her talk you know right away helping people with special needs gives her joy and purpose. Deborah has been working on and off with special needs students for ten to fifteen years in various education roles and has developed an affinity for students who have disabilities.
On her 50th birthday, Deborah decided she didn't want a big party or gifts. Her birthday happened to fall at the same time as her school's 50th Day of Service Anniversary so she asked her friends and family to donate to the school to help out the kids. She created a GoFundMe page and two Facebook support groups for people with disabilities. After her birthday, Deborah says the Facebook groups continued to build traction and take on a life of their own.
"They started getting so big I consolidated them and turned them into Friends of Children with Special Needs," explains Deborah. Now the group has 3,200 members on Facebook. That number represents 3,200 people who have connections and easy access to support whenever they need help.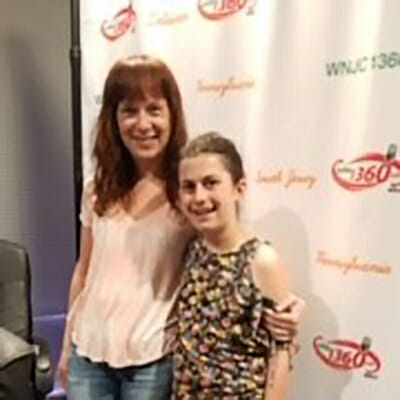 Deborah says the experience of watching her Friends of Children with Special Needs group grow has been surreal. Her members are people who have disabilities or are parents, siblings, or friends involved in the life of someone with special needs. She also has a large community of people who are special needs specialists who can assist other members. Friends of Children with Special Needs create connections. If a member needs a support group, legal advice, or assistance, Friends of Children with Special Needs facilitates that service. It also acts as a forum for people to ask questions. Sometimes, Deborah shares articles about products or legislation to keep her members informed.
"I've had members say to me that they're so grateful for my group because it's helped them and it's been a real source of comfort and information. People have taken advantage of some of the things that I've shared that they weren't aware of until they saw it on Friends of Children with Special Needs. As the interest grows I feel like I'm touching more lives. And that's the purpose."
Deborah acknowledges that it can be very isolating for parents who have children with disabilities. Those parents are more concerned with therapy sessions and doctor appointments, and they don't have time to nourish relationships.
Friends of Children with Special Needs offers an oasis. "I've had people say that the group is the one place that they can go and feel connected to other people."
The Facebook group is the very tip of the iceberg for Deborah. She was also involved in the movie One Little Finger. The concept of the movie was to promote the message of ability and disability. Most of the actors were real people with disabilities. Some people played themselves because many of the events happened to them in real life.
"It's a very heartwarming story because it addresses the bullying aspect of having a disability. It's a very positive message because it shows how they overcome a lot of obstacles."
Deborah got involved because of her outreach work with children with special needs. Originally, she was only supposed to have a spoken word part on the soundtrack. However, much like her Facebook groups, her role grew and she took on a PR role. She's now trying to have the movie shown at schools and in communities. One school wants to use it as a teaching tool for first responders.
The movie and the Friends of Children with Special Needs group work together for Deborah's goal: to create awareness about disabilities. "I think a lot of bullying comes from ignorance, from people not understanding people fear what they don't know and what they don't understand," says Deborah. "For me, it's about spreading the word. For me, it's about getting the word out that it's not something to be fearful of—you can't catch a disability. It's not something to be fearful or look away. There should be some respect and there should be more understanding. If you make people more aware, you educate them about some of these things, and they'll be less fearful and more understanding."
Deborah has made spreading awareness about disabilities not just a priority, but a calling. She describes herself as a shy person. You would never know it when she advocates for special needs children. Her Facebook group continues to grow and she currently is a guest on the talk show Everything Special Needs.
Do you want to make a difference in your community like Deborah? Find local volunteer opportunities.
Share this post