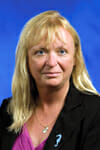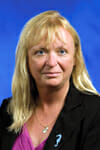 Debra Greenhalgh of Newport, Rhode Island provides therapeutic in-water experiences for anyone who can benefit, particularly people with disabilities, wounded veterans, terminally ill children, and others recovering from an injury or illness.
For the past ten years, Greenhalgh has been volunteering as a scuba diving instructor providing therapeutic in-water and scuba diving experiences for people with disabilities and adaptive needs. Often, Greenhalgh collaborates with the Wounded Warrior Project, a veteran's service organization that offers a variety of programs, service and events for wounded veterans of the military actions following the events of 9/11/2001.
In addition, she coordinates and manages a network of volunteer scuba-diving instructors in the New England area that implements programs, events, fundraising activities, and volunteer trainings. For example, Greenhalgh organizes fundraisers and recruits volunteers for an annual New York City event, a free weekend of water sports including scuba diving for wounded warriors and their families. Each year, approximately 1,500 warriors and their families participate, with approximately 40 taking the opportunity to scuba dive in the safety of a pool with experienced scuba instructors.
Another initiative of Greenhalgh's is to increase awareness about the therapeutic benefits of scuba diving and in-water inclusion for people with adaptive needs. She gives presentations to various organizations including Boston Sea Rovers, the Boston Scuba Show, Beneath the Sea, and local Lions and Rotary clubs. She spreads the message that everyone can make a difference in another person's life, and volunteering to help people with adaptive needs can have a huge positive impact on their ability to meet everyday challenges.
Greenhalgh's need to make a difference and help people with disabilities through fundraising and in-water rehabilitation started with her experience with her son who, at the age of three years old, was diagnosed with a brain tumor. After four years of surgeries and chemotherapy, her son struggled through recovery, and learned to walk and talk through rehabilitation. He is now 24 years old and cancer free. Greenhalgh sees his second chance at life as a gift. She sees volunteering as a way to help others, much like the way others helped her son.
Share this post