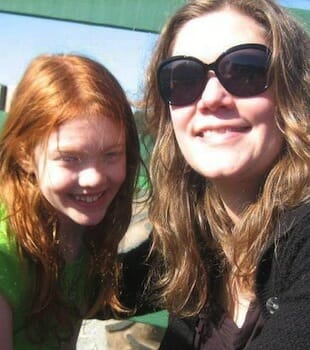 Tami Willadsen and her 10-year-old daughter, Jess, both killed in a house fire last month, left a legacy of passion and kindness in their Georgia community.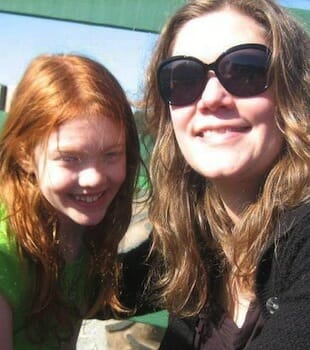 Jess and Tami Willadsen
When the Willadsens first moved to Avondale Estates in 2011, Tami, who was then a fundraiser for The Nature Conservancy, learned of The Museum School, a new and excelling K-8 charter school in DeKalb County, Ga. Its students were achieving high test scores, and Tami wanted to enroll Jess. At the time, the fledgling Museum School was operating out of prefabricated trailers and needed a better and permanent home. Tami volunteered to help.
Tami became the founding president of the The Museum School Foundation, managed the work of dozens of volunteers and led the foundation's community outreach efforts. In the years that followed, during which she volunteered thousands of hours, Tami helped to raise more than $2 million in capital funds for the school from institutional investors and foundations, and inspired hundreds of parents to support the school.
Thanks in large part to her efforts, The Museum School was able to move into and begin renovation of an abandoned school building. The Museum School now has its permanent home, and renovations are in the final phase. Jess was a fourth grader there at the time of her death. (Tami's husband, Dave, was injured in the April 12 fire, and their 5-year-old son, Jack, is still undergoing rehabilitative treatment for serious burns.)
"Tami helped every community she lived in since she was a little girl," said Andrea Avery, Tami's sister. "She always wanted to change the world and she always took action. She would set her mind on something and get it done, but she was never stressed. She brought grace and humor to her work, and people liked being around her. Her personality and drive helped her to succeed so much in fundraising."
Tami's first passion was for the environment, and over a 15-year career at The Nature Conservancy, she rose to become director of philanthropy in Georgia.
Her dedication to environmental issues influenced Jess, who became an activist in her own right. Concerned about the number of squirrels being hit by cars on her street, Jess launched a petition drive. The Avondale Estates mayor's office responded, granting Jess the right to place a "squirrel crossing" sign near the road in front of the family home.
"Tami taught me to take risks and that it is OK to go all in and be overly passionate about something, even in the early stages when you are just getting to know it," said Katherine Kelbaugh, founding principal of The Museum School, in a eulogy for the mother and daughter.
Kelbaugh said she also "learned from Tami the importance of loving your family and putting your children first."
"From Jess I learned that values such as respect, responsibility, kindness can be modeled and practiced beautifully at any age," said Kelbaugh.
"Tami created a passion for the school within the local community and in the larger philanthropic community," said Aspen Kron, chair of The Museum School Board of Directors. "Her relationships here are deep, and her impact to the school is immeasurable. We will miss her enthusiasm, joy and passion for our school. … Mostly, we will miss our friend and her smile, but we are grateful for every moment we had with her and are thankful for her impact on us as individuals, as a board, and as a school community."
Share this post