Delivering Books is a Game Changer for At-Risk Kids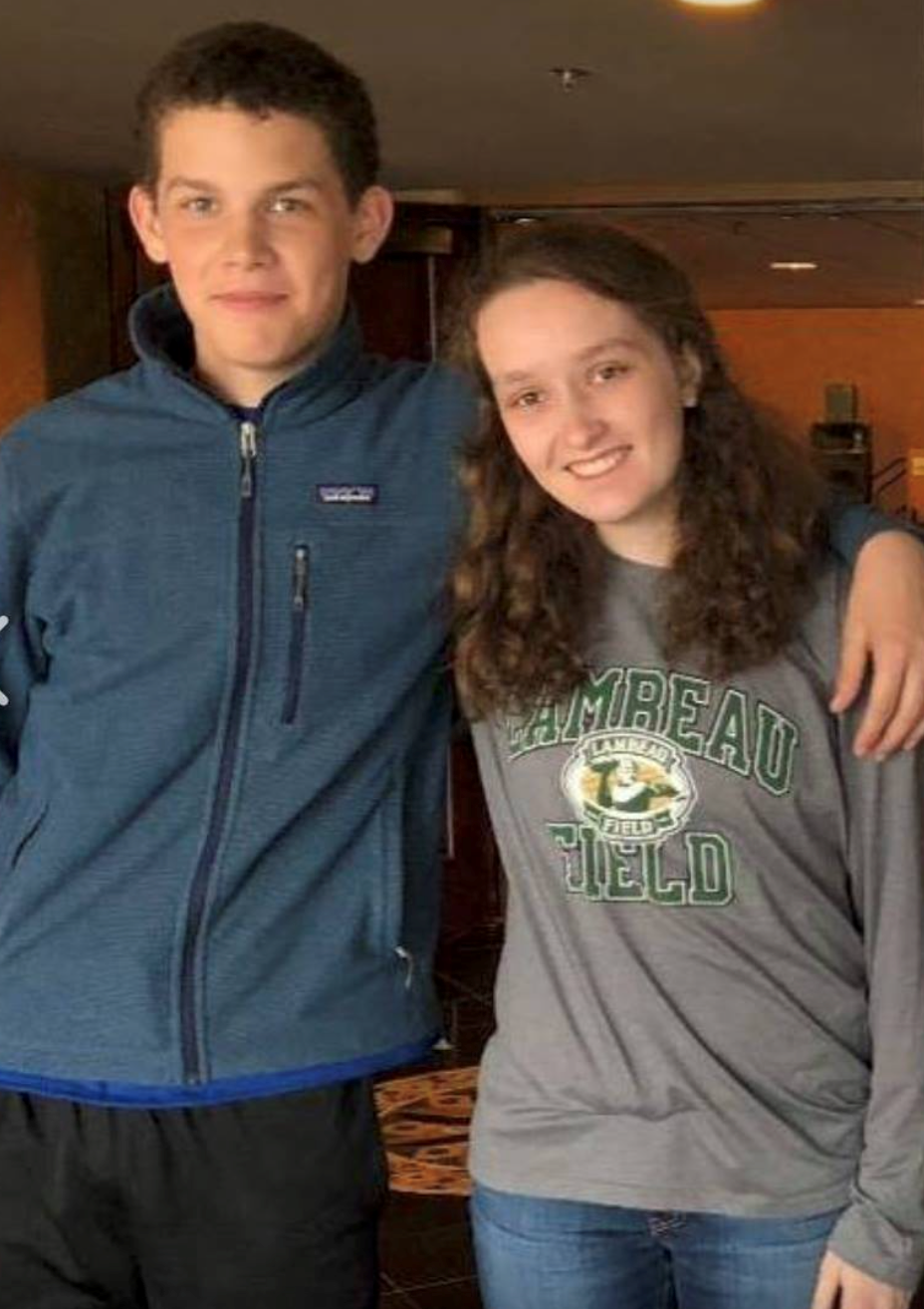 It's not everyday you run into a 14-year-old warehouse manager.  But that's just one of the roles that Ryan Keller handles as the lead project manager for Read Indeed, a nonprofit founded by his sister Maria in 2009. Ryan has advocated for children's literacy since he was five years old. Promoting literacy to youth throughout Minnesota, Ryan and Maria are at the forefront of Read Indeed, which collects and distributes books to children in need. According to the organization DoSomething.org, one in four children grow up in America never learning to read, which connects directly to Read Indeed's mission statement: To promote literacy by collecting and gifting books to at-risk children. For close to 10 years, Ryan has worked an average of five hours a week in the Read Indeed warehouse, counting, sorting, and boxing books to be distributed to children who have none in their homes. Now 14, Ryan is the lead project manager for Read Indeed, which involves orchestrating book drives, writing grant proposals, managing the Read Indeed warehouse and overseeing the organization's youth advisory board. Currently Read Indeed has collected and distributed more than 2.7 million books, and Ryan is working toward the 3 million book goal. Diligent and passionate about literacy, this teen is eager to provide books to children whose life stories are just unfolding.
Ryan is committed to making a difference in his community and he is today's Daily Point of Light Award honorees. Points of Light spoke with him about his commitment to service.
What inspires you to volunteer?
I'd say for sure my sister Maria inspired me and continues to inspire me. Even when she was eight years old, she had a vision and that vision became mine too. Through my role with Read Indeed, I've been privileged to meet so many children who are eager to read and do well in school, but they don't have the books at home to help them do so. Knowing that the books that we provide to these kids can impact their lives is extremely motivating.
Describe your volunteer role.
I've been a part of Read Indeed since I was five years old, when my sister first started the organization. Over the past nine-plus years I have worked extensively collecting, counting and sorting books at the Read Indeed warehouse. Now that my sister is off to college, I am leading the organization as the program manager. In my role, I organize and train employees, lead the Read Indeed Youth Advisory Board, research grant opportunities, orchestrate book drives and oversee the activities of the Read Indeed warehouse.
What's been the most rewarding part of your work?
I love working with teachers and others who work with low-income children, when they come to the warehouse to select books. It is so rewarding to see these teachers get so incredibly excited knowing they have a huge supply of books to give to their students. Since Read Indeed's inception, we have gifted more than 2.7 million books, valued at more than $4 million, to kids in need.
What have you learned through your experiences as a volunteer?
I have learned that volunteering can be challenging, yet extremely rewarding. To volunteer effectively takes a lot of diligence and perseverance.
Are there any future partnerships, programs, or events that you are excited about?
The Read Indeed Youth Advisory Board is hoping to partner with the Jefferson Awards programs to engage other teens in our literacy efforts.  Our goal is to distribute books to all 50 states in the U.S. and every country in the world. We will do it!
Why do you think it's important for others to give back?  
Simply put, life is all about doing good deeds for others. Once you begin volunteering you will experience such a strong sense of goodwill and also thankfulness for your own situation.
What do you want people to learn from your story?
I really want people to understand that Read Indeed is an extremely kid-centric organization. Not only do we collect and gift thousands of books each year to kids in need, but our volunteer base mainly consists of kids. Children and teens really can make a difference.
Do you want to make a difference in your community like Belinda? Visit All for Good for local volunteer opportunities.
Post written by Beth A'ddono. 
Share this post