Doctor Uses Volunteer Work to Help Patients Pay Medical Bills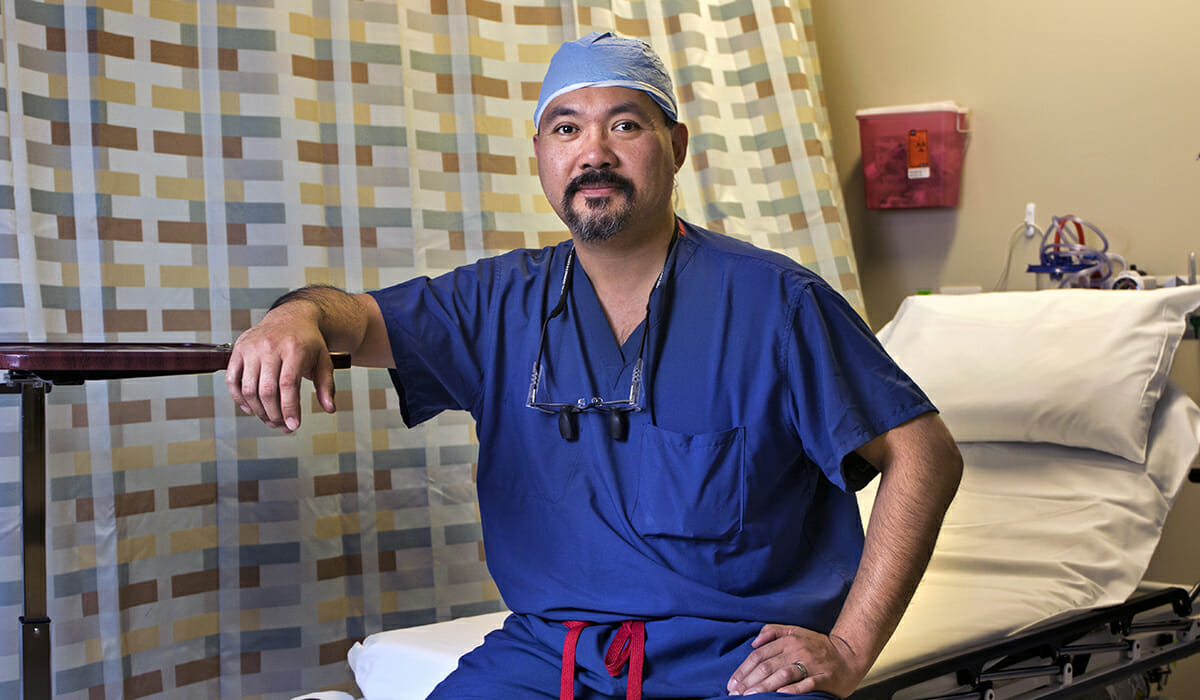 Meet Daily Point of Light Award honoree Dr. Demetrio J. Aguila, III. Read his story and nominated an outstanding volunteer or family as a Daily Point of Light.
So many patients have lost hope from both a medical standpoint as well as a financial one, Dr. Demetrio J. Aguila, III said. That's why his practice, Healing Hands of Nebraska, is built around a program specifically designed to restore hope and put control back into the hands of patients, while also benefiting the greater community. Through its M25 Program, the practice allows patients to pay for their medical procedures by putting in hours at various volunteer organizations within the Norfolk, Neb. community and surrounding area. Patients can also enlist their friends, family and neighbors to help them complete the hours needed.
Dr. Aguila, an ENT, reconstructive and plastic surgeon who has practiced for 23 years, opened Healing Hands of Nebraska in June 2018 knowing he wanted M25 to be the foundation of the practice. The program launched about a year ago, and since then he said about five percent of his patients have chosen to use M25 to pay for their procedures, with nine patients currently enrolled in the program right now. He hopes to have about ten percent of his patients utilize the program, as well as expand the number of M25's charitable partners. A military veteran, Dr. Aguila is also planning to develop a program specifically for military personnel and veterans.
Describe what exactly M25 is.
First of all, it's the heart and soul of Healing Hands of Nebraska. The entire practice is built around the M25 program. It's the crown jewel and the foundation of the entire practice. It is a mechanism by which we offer patients affordability and transparency and fairness, by offering them another opportunity to invest in their own outcomes. We found multiple studies have demonstrated that patients who are invested in their surgical outcomes get better [results.]
How does the program work?
When somebody comes in and they need surgery, in the interest of transparency and fairness, we let them know what that surgery would cost in terms of a monetary amount. That way, the patient doesn't get any surprise bills. That's also significantly discounted compared to what they might otherwise pay somewhere else. Patients also want to know if they can pay that over time and work with some third-party financing companies in order to facilitate that. Then the third option we offer patients, and our favorite option, is the M25 program. Through that program, patients can volunteer their time and enlist the time of friends and family and neighbors and people in their community to help them invest in their outcomes. Every patient who walks in the door is offered all three options, then it's up to the patient to decide. A lot of people say "How do you decide who qualifies for the program?" I don't make that decision. The patients decide who qualifies for that. It's up to them to decide, "What's more valuable to me — my time, my money or my problem?" They're in the driver seat. There's none of this prior authorization. There's nobody saying "Well, you can't do this and you can't do that." It's all in the hands of the patient. We've given them back the control over their health and their healthcare decisions.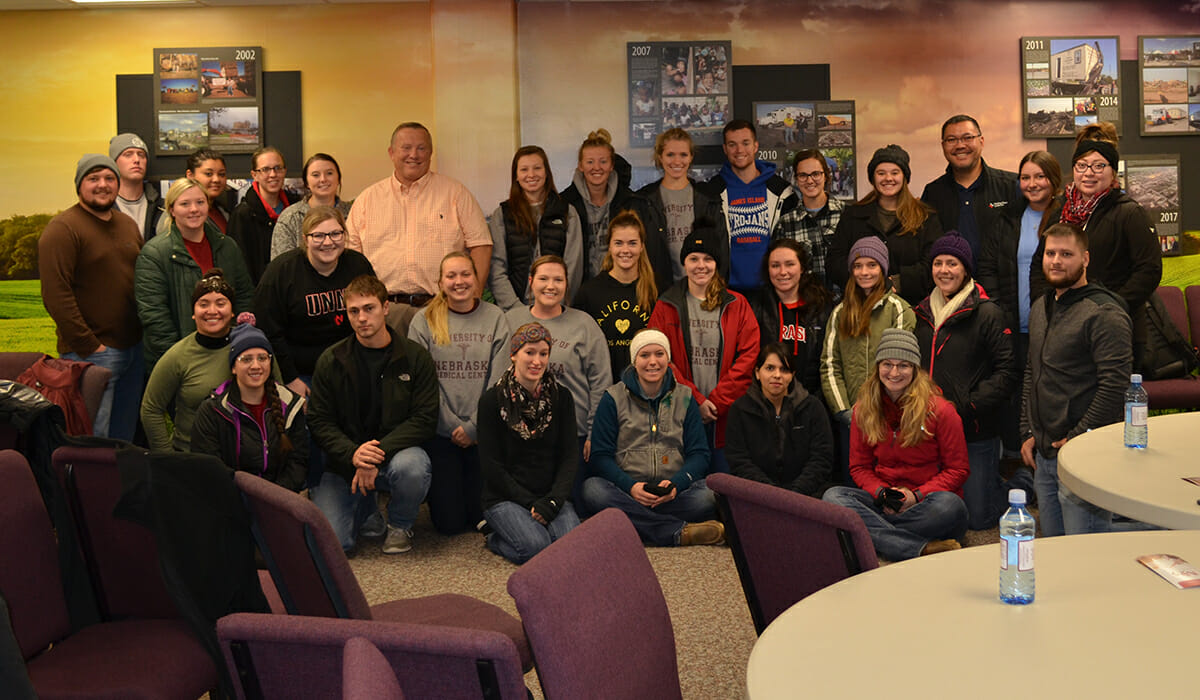 What kind of volunteer work can they do?
Patients have multiple outlets for volunteer work. We currently work with Sacred Heart Parish here in Norfolk. It's a Catholic Church. We also work with the Orphan Grain Train which is a large international charitable organization whose headquarters happen to be here in town. We work with the Least of My Brethren which is a volunteer organization down in Omaha to help homeless people. Then there is a volunteer fire department in Fort Collins, Colo. that we're working with. We're also developing a number of other relationships with other volunteer organizations. Those are in various stages of development. Basically we send patients over there and they call us and they say "OK, doc, what do you need?" I tell them how many hours and then they find stuff that's appropriate for that individual patient. If the person is wheelchair bound, then we find stuff for them that somebody who is wheelchair bound can do. If they're able bodied, then there's other stuff they can do. It all depends on the individual and what kind of volunteer work they work out with the particular charitable organization.
Why was this something you wanted to launch in the first place?
I wanted to do it mainly because I recognize that this is the mission that God gave me. He gave me a whole bunch of abilities and talents and this is what I was supposed to do with them — to offer people hope. The core of the M25 program is hope. So many patients these days have lost hope from a medical standpoint and they've lost hope from a financial standpoint, and we want to restore that. It also gave us an opportunity to do medical mission work right here in our backyard, neighbors helping neighbors. I don't have to travel to Timbuktu or Zimbabwe or Venezuela or Vietnam or anywhere else. We can do it right here in our own backyard. It allows people here in the community to tap into that latent desire they have to help their neighbors. Some of them didn't recognize that desire was there, and others just didn't have the mechanism to do it. We provide them both.
What kind of feedback have you gotten from patients about the program?
We've had all kinds of patients tell us they are very grateful for the opportunity to be able to invest in themself. I've had a number of patients say, "Thank you so much for respecting my dignity in allowing me to contribute to my own wellbeing," unlike so many other programs they've run across which made them feel like they were stripped of their dignity and treated as an invalid. They said, "You know what, I want to be part of this and I want to be driving my own recovery," and I said "This is exactly what I'm doing for you."
Have you volunteered with any of these organizations, and what was that like for you?
I volunteer with Sacred Heart Parish and I've also volunteered with the Orphan Grain Train. … It's an opportunity for me to lead from the front and show people I'm willing to put my money where my mouth is, and that I take all of this very seriously. But more than that, it's an opportunity for me to really work side by side with these people who have been so struck down and to help hold their hands and restore the hope that they've lost.
What's been the most rewarding part of your work?
For me, the most rewarding part is being able to use the abilities that I've been given and the opportunities I've been given to offer people hope and to give them their lives back.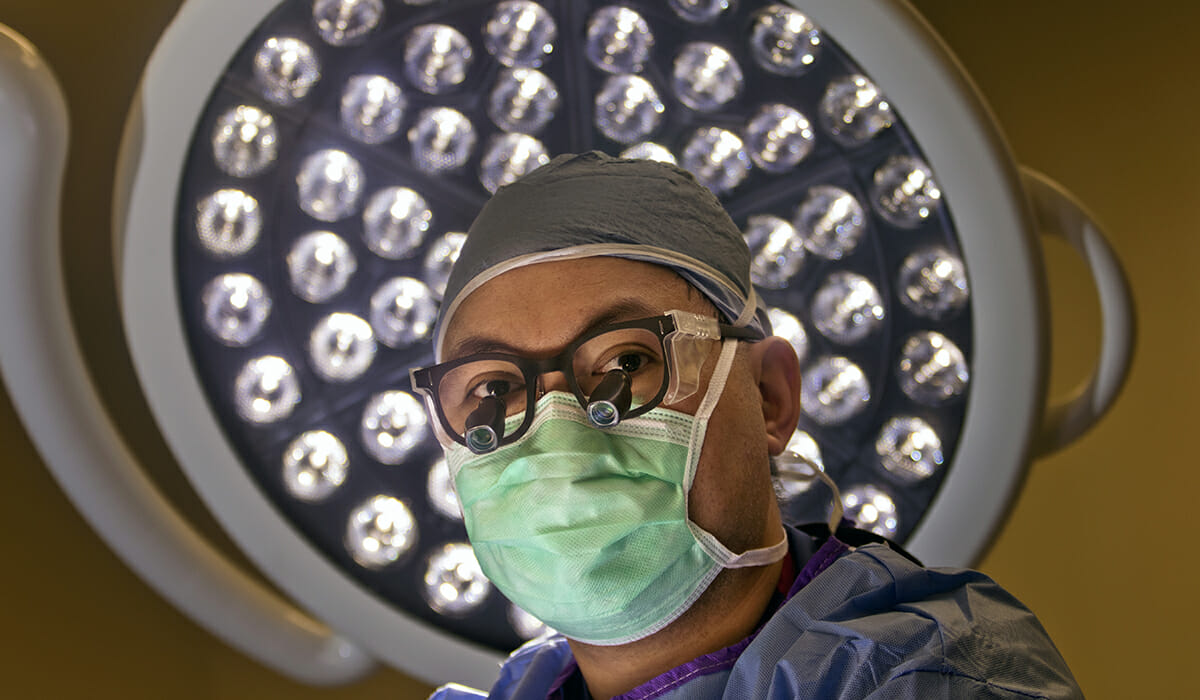 What do you want people to learn from your story?
The main thing that I would want people to take away from this is that we are in a country of great opportunity. I'm from an immigrant family and my parents came to the United States because of opportunity. I think a lot of people have forgotten that. I think it's through these opportunities that we have a chance, if we give ourselves permission to be able to think outside the box and offer people solutions that big organizations like government or other bureaucracies can't offer because they're not closely connected to the underlying problems. When we give people that chance to work on problems that are close to them geographically, and we give them permission to do so or to give themselves permission to do so, then the ingenuity of the American person can come to the forefront and really provide solutions that otherwise never would have existed.
Why do you think it's important for others to give back?
It's through those community bonds and those family bonds that we're able to hold each other up. As individuals, it's very difficult for us to accomplish the great things and to deal with the great challenges that we face on a daily basis. When we're able to lean on each other and know that help is around the corner, it can help us surmount problems that otherwise would be impossible.
Do you want to make a difference in your community like Dr. Aguila? Find local volunteer opportunities.
Share this post