Dogs Always Make Life Better, and They're a Way to Give Back 
Meet Daily Point of Light Award honoree Tammy Davies. Read her story and nominate an outstanding volunteer or family as a Daily Point of Light. 
Tammy Davies is a lifelong dog lover. Volunteering at the Guide Dog Foundation was something she always wanted to do "someday" but as is the case with many people, life got in the way for years. However, the dream stayed at the back of Tammy's mind. In 2018, Tammy's husband surprised her on Valentine's Day by driving to the Guide Dog Foundation campus in Smithtown, New York, and encouraged her to take the first step — to go inside and find out how to apply. 
Tammy began as a level one kennel volunteer, visiting with dogs that were boarded at the kennel. She noticed that every member of the staff was – and continues to be – kind, grateful and appreciative of their volunteers, and she realized that this was a perfect situation for her.   
For 75 years, The Guide Dog Foundation has trained guide dogs and service dogs and placed them with visually impaired, blind and otherwise disabled individuals. Guide and service dogs offer a chance for increased independence and mobility.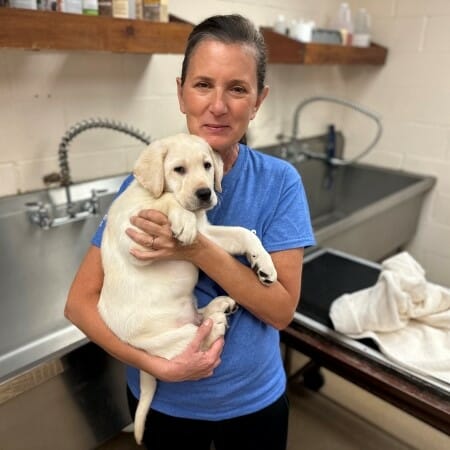 Its sister organization, America's VetDogs, trains service dogs to provide enhanced mobility, independence and emotional support for veterans, active-duty service personnel, police and first responders with disabilities or PTSD.  
Although it costs over $50,000 to breed, raise, train and place one service dog, there is no cost to the recipient thanks to the tireless efforts of volunteers and generous funding. 
What inspires you to volunteer?
My work as a volunteer is inspired by the words of St. Mother Teresa of Calcutta: "Not all of us can do great things. But we can do small things with great love." When I am working with these beautiful pups, I imagine the joy and independence they will bring to someone who is living with a disability or suffering in some way. I am taking one small step on the journey with them to change lives. 
Describe your volunteer role with The Guide Dog Foundation.
I commit to regular shifts on campus each week bathing puppies, providing early socialization activities for puppies from 3-6 weeks old in the nursery, and providing socialization activities for puppies over 6-weeks-old in the puppy transition center, which includes introducing them to walking on a leash for the first time.  
I am also a Temp Home Volunteer for the breeding program, puppies in guide dog training and adult dogs at the "In for Formal Training" phase. Temp Home Volunteers provide temporary homes to program dogs while ensuring good house manners, obedience, socialization and offering a change of environment.  
My family has welcomed 30 program dogs into our home. I also assist and support home whelps.  
What's been the most rewarding part of your work?
I've attended several events where recipients of our guide and service dogs have given speeches with their dog by their side. When they describe how their lives have changed since receiving their dog and what is now possible for them, it brings me happiness that I can't put into words.   
What have you learned through your experiences as a volunteer?
Animals teach me to live in the moment. The world can change so quickly but if you focus on helping, you can get through anything and not despair. It gives me hope.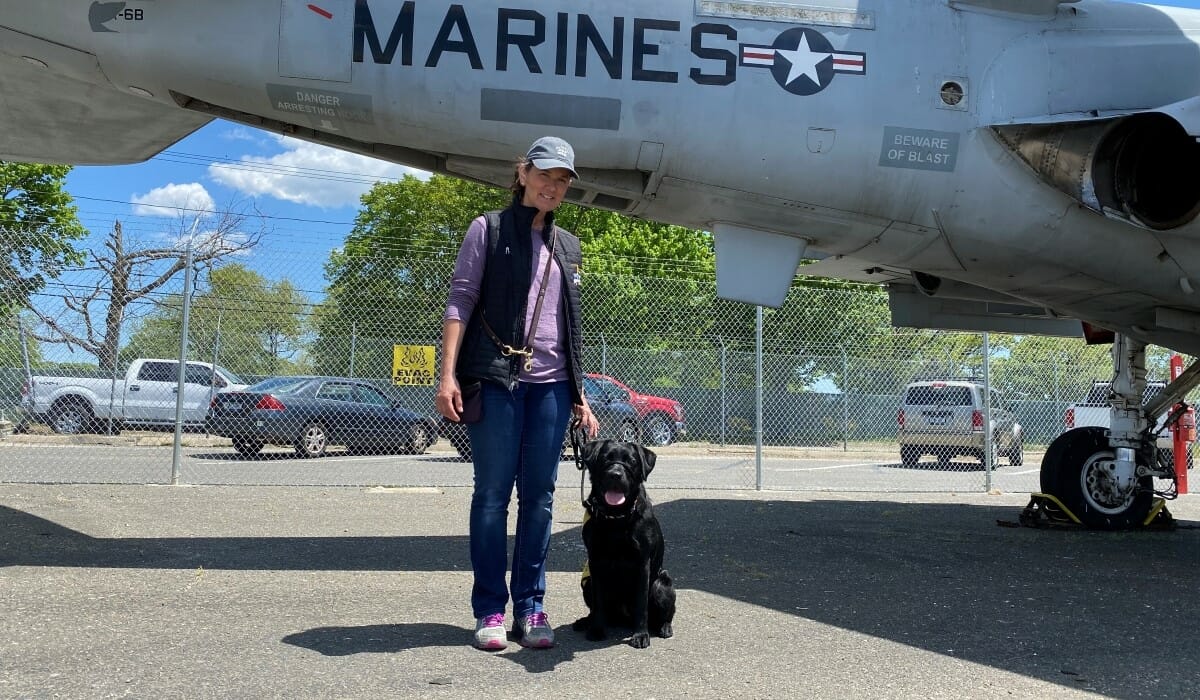 Are there any future partnerships, programs or events that you are excited about?
I am excited to continue my training and share my passion with new volunteers through leading orientations and shadowing sessions. 
Why do you think it's important for others to get involved?  
I believe that it's important to live an inspired life by using your time, treasure and talent in service to others. By instilling this in future generations, the world will change for the better. 
What do you want people to learn from your story?
When I asked my 18-year-old daughter how she felt looking back on the events of 2020, her answer was "our family was thriving." We kept busy delivering food to elderly members of our parish community and we regularly picked up pups from The Guide Dog Foundation. Volunteering simply changes your perspective. 
Do you want to make a difference in your community like Tammy? Find local volunteer opportunities. 
Share this post