Driven by Faith and Empathy, California Teen Provides Basic Necessities for Elementary-Aged Students
Meet Daily Point of Light Award honoree Hannah Karanick. Read her story and nominate an outstanding volunteer or family as a Daily Point of Light.  
Having seen first-hand the need in her community, Hannah wanted to help as many families as possible. Hannah's charity, Hannah's Helpful Hands, was formed in 2018 to provide basic necessities for families in need at her alma mater elementary school. Hannah learned that laundry detergent, shampoo, soap, toothpaste, deodorant, blankets, shoes, socks, t-shirts and sweatshirts were in great need.  
She developed a closet at Twila Reid School where school staff could discretely provide students with what they need: toiletry bags supplied with essential hygiene items, laundry detergent with quarters for the laundromat, new clothes, new shoes, backpacks, and quilts made by her grandmother. Since its founding four years ago, Hannah's Helpful Hands has expanded to all four elementary schools in the Savanna School District. She maintains anonymous sign-out sheets to determine patterns of what needs to be restocked. She is indeed changing her community, one confident child at a time. 
Describe your volunteer role.
I founded my charity, Hannah's Helpful Hands, which is an anonymous closet in elementary schools for children in need. I started this nonprofit when I was 13 years old. I am now 17 years old. I am responsible for fundraising, procuring and delivering the items needed for the closets, meeting with school staff to keep up with the specific needs of each school and gathering volunteers to pack toiletry bags, pack laundry bags and sort new items.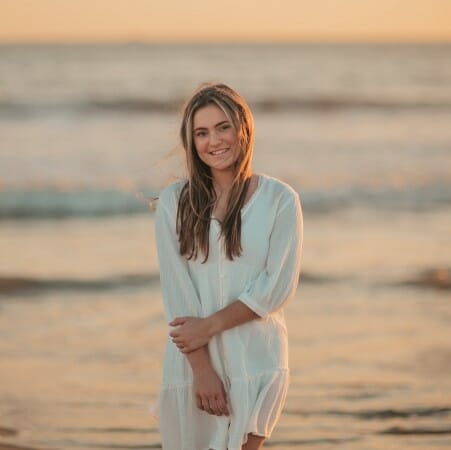 What does your organization do?
My family has hosted and loved thirteen foster kids during my life and I have noticed that their self-esteem and their involvement in school thrived when they had basic necessities like a backpack, new shoes and clean clothes. 
For years, I had been trying to come up with an idea for how I could help the kids in my old elementary school. Then, when I was 13 years old, the idea of an anonymous closet was born! I talked with the school principal at my alma mater elementary school and received permission to supply hygiene and laundry kits for children who needed them. The school staff was very helpful and gave me a space in the school office to store these items and the staff would anonymously distribute them to children in need. From staff requests and brainstorming, I have added gift cards for new shoes, backpacks, handmade quilts made by my grandmother, plain shirts and sweatshirts, and other common items to the list of available necessities for students to receive.  
Why are youth-led movements important in shaping our world?
As with most youth that I know, we are enthusiastic about trying new ideas. I went through many iterations of ways to help the low-income children at my alma mater elementary school. I did not know that I could fail, so I just kept trying!  While youth need adult mentors to help them shape their new ideas, the power of perseverance makes our youth unstoppable. 
What inspires you to keep volunteering?
I am inspired to keep volunteering because I am making a difference. I have even met with other teens so that they can duplicate this work in their own community. I am thrilled to share my knowledge – failures and successes – with others so that many more children can receive help.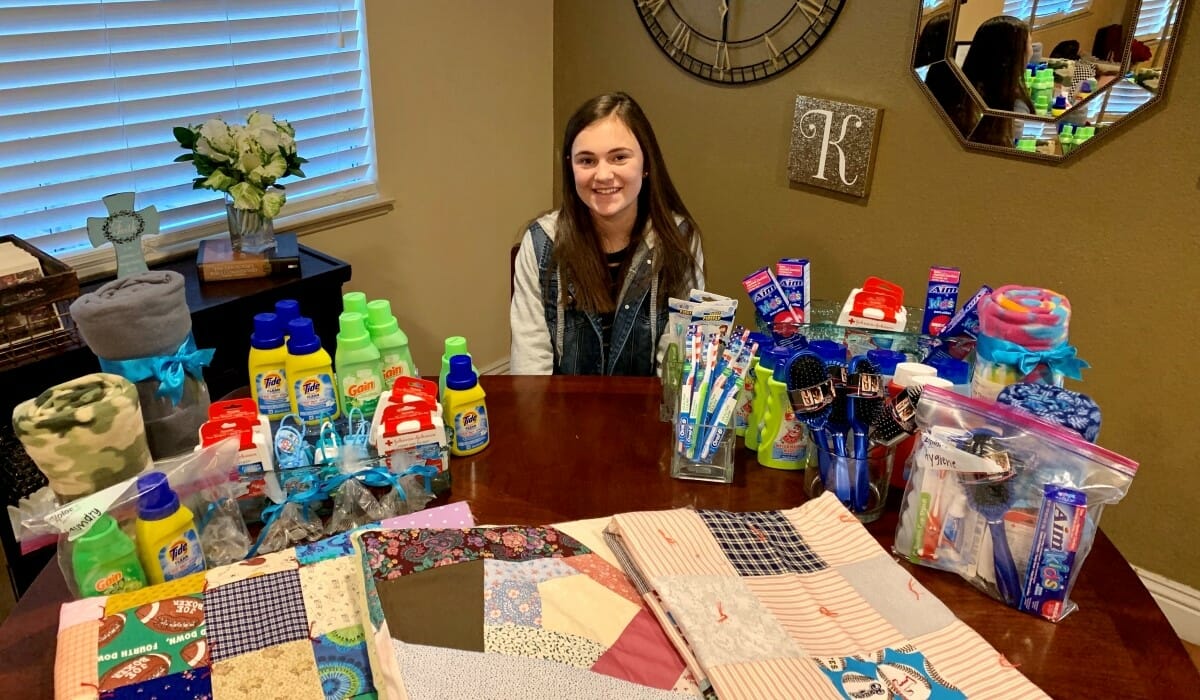 Any rewarding stories/experiences from your work?
I like the anonymous aspect of my charity; school staff just go to the closet when they see a child in need and the child never knows where the help comes from. Taking a handout can be hard, so this method of distribution is very important.  
However, as I meet with school administrators to ensure that the closets contain items that are useful, stories are shared and I get to catch a glimpse of the lives touched by the closet.  
What are some lessons you've learned along the way?
This project has taught me leadership, determination and perseverance like none other. I've overcome many obstacles like COVID-19, fundraising and simply meeting the kids' needs. However, I'm grateful that my charity has become a blessing to many youths in my community and that I've also inspired others to get involved. My friends and siblings pitch in because now they see that even young people can make a difference! 
My foster siblings have forever changed my young life; they were the kickstart in my journey to help those less fortunate than me. I have become more grateful for the things I once took for granted, and in return, I am motivated to use that gratitude to help as many young lives as possible. I know that this is just the beginning of my impact for good! 
Are there any future partnerships, programs or events that you are excited about?
I am excited that we are expanding the program to help more elementary schools in my community! 
What do you want people to take away from reading your story?
My deep-rooted compassion is from my faith in God and from my 13 foster siblings.  
Do you want to make a difference in your community like Hannah? Find local volunteer opportunities.  
Share this post