Sophomore in High School Encourages and Assists People Experiencing Homelessness
Meet Daily Point of Light Award honoree ZaNia Stinson. Read her story and nominate an outstanding volunteer or family as a Daily Point of Light.
ZaNia Stinson is just a few days shy of sixteen and is already a shining example of how empathy can drive change. Until she was five, ZaNia spend time rotating between a women's shelter with her biological grandmother, her foster family, and a local homeless shelter for women and children. Her circumstances changed when she was adopted by her foster family, and a few years later, she began to understand that others were not as lucky.  
Today, ZaNia is a competitive dancer on her school team who likes to make TikTok videos and spend time with friends. She is already planning her future as a dermatologist but looks to her past for inspiration to help others along the way. She elicits help from the community to collect donations for and pack "Go-Go Bags", care packages, to provide the homeless with help and hope during their time of need. So far, she's raised over $35,000 and distributed over 1,750 food and 400 toiletry bags. Her compassion is a trait that medical schools don't teach but that all doctors should have. 
What inspires you to volunteer? 
One day my mother and I were on the way to Food Lion, and we saw a lady and her two kids standing outside asking for food. I was nine years old, so I was really confused by their asking for food outside of a food store. My mom said they were homeless and that they didn't have any food. I really wanted to help them, so I gave them a $5 bill.  
It just made me want to give back to the community more, because I know especially how they felt. When I was younger, I used to live in the Women and Children's Shelter in Charlotte, North Carolina with my biological grandmother before I was adopted. I was in and out of the shelter until I was five years old.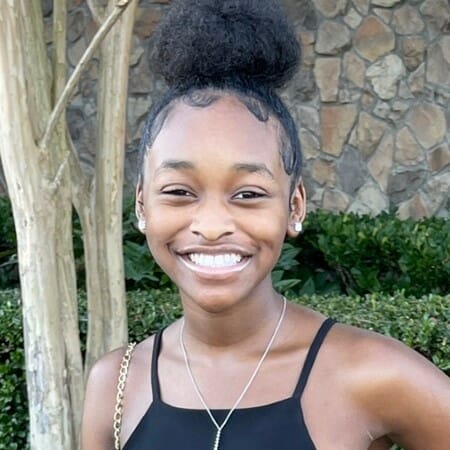 Describe your volunteerism.
I make Go-Go Bags. I take Ziploc bags, and I put non-perishable food items in some of them and toiletry items in others. I add an encouraging note to each, and I give them to anyone I see on the street that is asking. I also give them to the hotel by my church that shelters homeless people temporarily, and I give them to the women and children's shelter that I used to live in. 
A lot of people help. My family helps me. My church helps me. My dance team, my friends, my school. Everyone helps.  
What's been the most rewarding part of your work? 
The most rewarding part of my work is to see children happy that they are getting something and to see parents excited that they don't have to worry about food for the day. I just like seeing that I'm actually making a difference in the world. 
What have you learned through your experiences as a volunteer? 
I've learned to appreciate the things that I have. One little girl was so excited about getting some deodorant, it just made me appreciate what I have even more and not take where I am now for granted. I've also learned that homeless people are really just like us but in a difficult situation.  
I've learned that other people around me want to help, too. It's not just me. They just don't know how. I tell them that even giving the smallest thing can really help someone who needs it.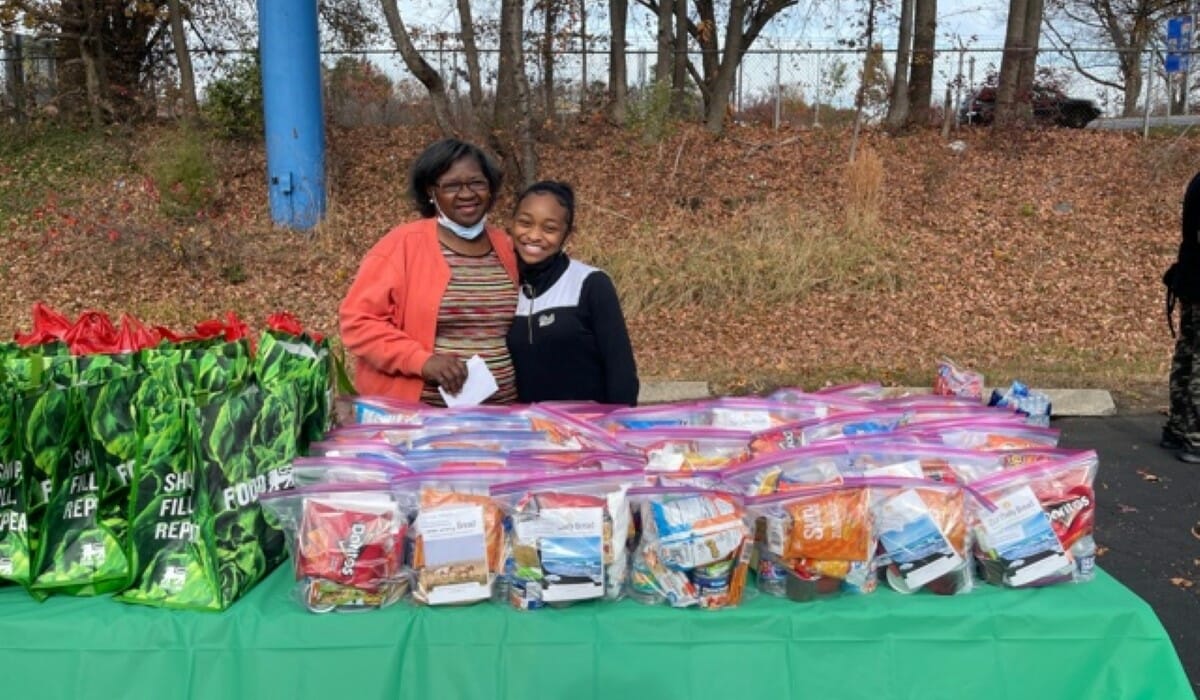 Why do you think it's important for others to give back?  
I think it's important for people to give back and be involved in their community, so that people who are struggling know that other people care about them and that they're not alone. It also humbles people about where they are, and makes them realize that if they have it, they should give it to people who need help getting back on their feet. 
What are some things that people can do in their own communities to help the homeless?
People anywhere can make their own Go-Go Bags with non-perishable food items, toiletries or things like towels and washcloths, socks and jackets, toothbrushes, etc. Those are the most important things, because people don't really think about them during winter time.  
I would say a word of encouragement is really important, too. They can add a note, or just give bags to anyone they see and tell them not to lose hope. Saying encouraging things like, "I'm thinking about you," or "Better days are coming, so do not give up," can really uplift people.  
What do you want people to learn from your story?
I used to live in a homeless shelter, got out and am doing better, but I didn't forget where I was. I go back to where I used to live and help people get out or just help them to get their courage again. 
Do you want to make a difference in your community like ZaNia? Find local volunteer opportunities. 
Share this post