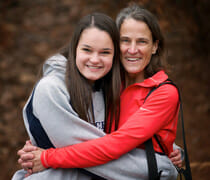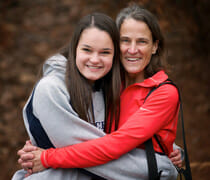 Eliza Antonowich of Norcross, Georgia is making great strides in her community by creating opportunities for her peers and community members to become physically active and equipping them with the necessary tools and resources to make healthy choices.
Prior to entering ninth grade, Antonowich stepped up to serves as the race director for the Norcross High School Blue Devils Run, a 5K fun run which raises much needed funds. The funds raised allow students experiencing financial hardship to participate in high school sport activities. The annual run events have been so successful under Antonowich's leadership that over 100 runners are able to cover the cost of participation fees. In addition, the funds cover team uniforms, meet fees, and end of the year banquets to celebrate teammate's accomplishments.
Motivated by her experience as a race director, Antonowich decided to initiate a speaker series during the summer prior to starting tenth grade. The speaker series features physical therapists and nutritionists from Children's Healthcare of Atlanta.
Now a high school sophomore, Antonowich is continuously exploring opportunities to support and sustain her healthy initiatives, and has begun collaborating with local organizations, such as Big Peach Outreach, which anonymously provided running equipment to students. This past fall, she made race bib boards and sold them at local races, gyms, and retail stores. She donated a portion of the proceeds to a local YMCA to fund before and after school programs for youth, enabling them to use the facility for sports.
Antonowich's passion for her work comes from her love of running and desire to breakdown financial barriers thus leveling the playing field allowing everyone a chance to pursue a healthy lifestyle.
Share this post